Why is it Important to Price Your Home Right When You List It?
Posted by Allison Van Wig on Sunday, December 25, 2022 at 4:23 PM
By Allison Van Wig / December 25, 2022
Comment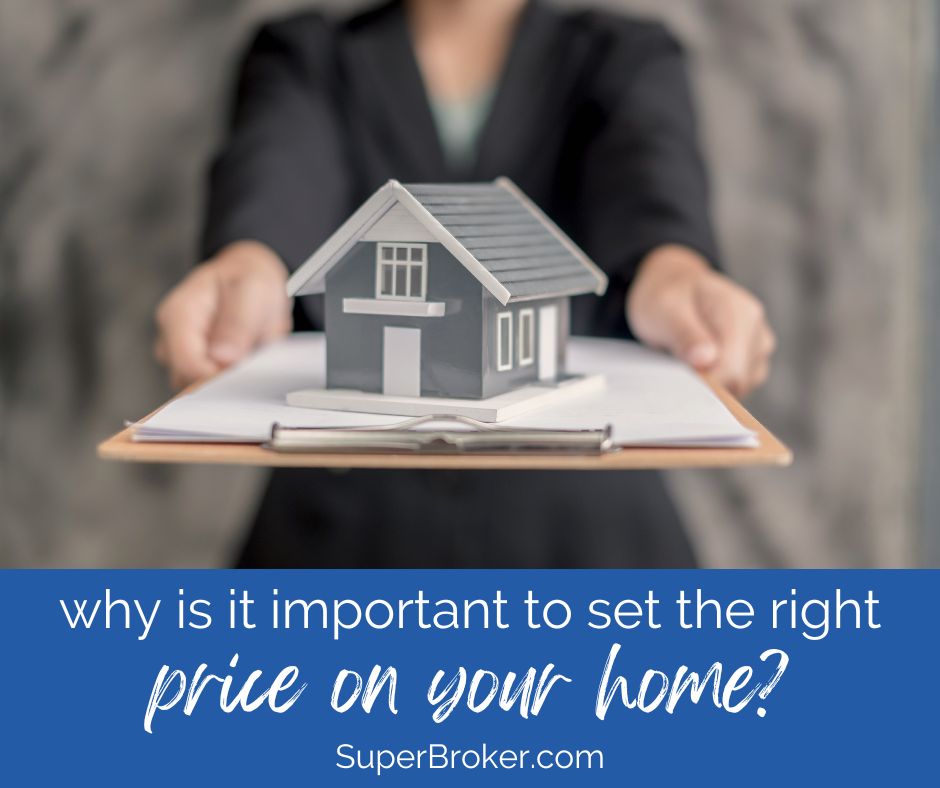 If you're like many people, you know that pricing your home the right way is important - but do you know why? This guide explains.
Why is it Important to Price Your Home Right When You List It?
Pricing your home correctly is one of the most important steps in selling it quickly and for the highest possible price. An accurate price reflects current market conditions and helps ensure a speedy sale. If you overprice your home, buyers may be less interested or willing to pay the full asking amount; if you underprice it, you may miss out on potential profits.
How Can You Determine the Right Price for Your Home?
The best way to figure out how much your home is worth is to talk to a real estate agent. Your agent can tell you exactly what prospective buyers are most likely willing to pay for a home like yours on today's market.
Keep in mind that values can vary from neighborhood to neighborhood and are based on several factors, including size, amenities and location.
How Does a Real Estate Agent Determine a Listing Price?
Real estate agents compare your home to other homes nearby - those that have sold, those that are currently on the market, and those that were removed from the market without selling - to figure out what buyers are willing to pay for homes like yours.
What Happens if You Price Your Home Too High?
If you set the price of your home too high, it may take longer to sell. Buyers may be less interested in your property compared to other homes in the area that are priced more competitively.
Additionally, most buyers start their home searches online. They set price parameters for what they can afford. If your home is priced too high, the people who could ordinarily afford it and would buy it quickly won't even see it; instead, the people in higher price ranges will see it. The reason that's bad? They'll be comparing your home against homes that are priced properly, which means that yours is going to come up short.
What Happens if You Price Your Home Too Low?
On the other hand, if you price your home too low, you could miss out on potential profits. That's why it's important to work with your real estate agent and have them do a detailed market analysis of your home, so you can be confident that the price you set is accurate.
By pricing your home correctly from the outset, you'll attract more buyers and get a better return on your investment. Plus, it'll save you the hassle of having to adjust the price down the line.
In conclusion, pricing your home right is essential when you list it. By working with a real estate agent and doing some research on current market conditions, you can make sure that your property is priced competitively and attract buyers who will be willing to pay the right price.
Are You Buying or Selling a Home in Lakewood?
If you're not already living in Lakewood, or if you are but you're looking for a new home, we're here to help. Call us right now at 562-882-1581 or start browsing our Lakewood real estate listings to find your dream home today!
You can also browse:
Long Beach real estate listings
Bellflower real estate listings