What NOT to Say on a Home Tour
Posted by Concierge Van Wig & Associates on Thursday, January 20, 2022 at 8:00 PM
By Concierge Van Wig & Associates / January 20, 2022
Comment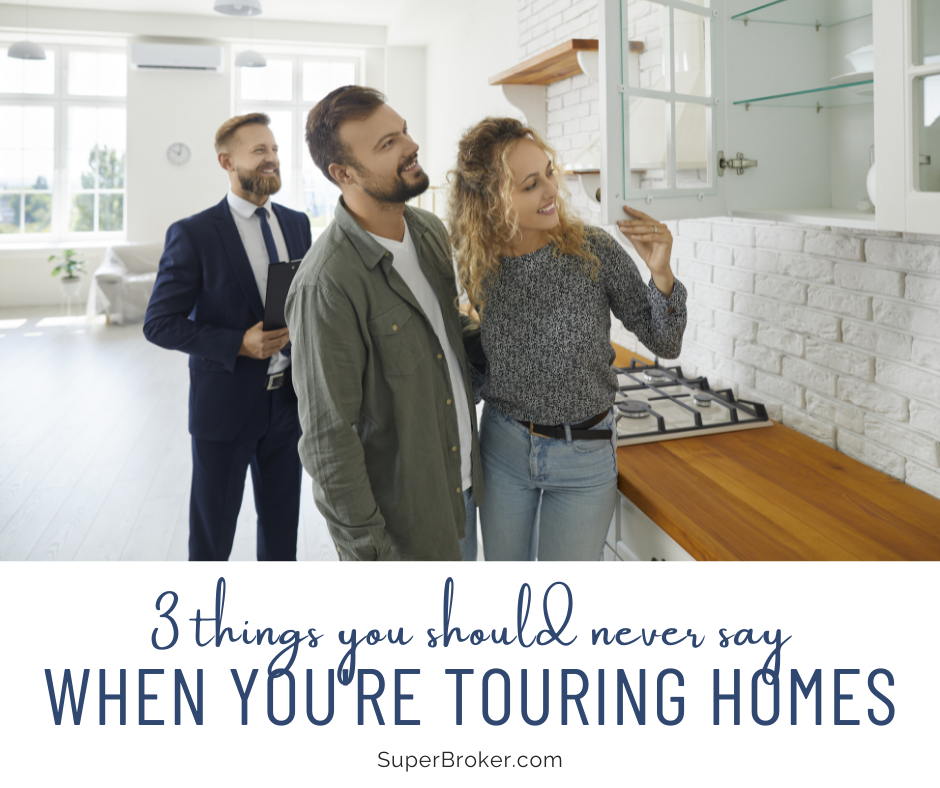 When you're on the hunt for your dream home, your Lakewood REALTOR® will show you a variety of great places – but beware: There are some things you shouldn't say while you're out touring homes.
What NOT to Say When You're on a Home Tour
Check out these things you should keep to yourself until you're in the car or alone (outside the house) with your REALTOR:
How much you LOVE the home
What you hate about the home
How you think the home is priced wrong
Here's a closer look at each.
How Much You LOVE the Home
While you might appreciate and compliment a home's curb appeal, be cautious about lavishing a property with your full-throated praise.
If you're in love with a home because of its first-floor main bedroom, or because it's situated in the neighborhood you've always wanted to live in, or because it's located in an ideal school district, or because it's close to the kids' existing schools, speak quietly or better yet, wait until you get outside. It is best to keep your cards close to the vest.
Keep in mind that some homeowners may hang around the property, or close by with their neighbors, or have home monitoring cameras in place. You don't want them to hear about how well the home would suit your needs and lose your negotiating power.
What You Hate About the Home
Be sure not to openly rant about what you don't like about a house, including a homeowner's personal choices in decor. And if you hear your friend, companion, or family member begin to harp on a perceived negative aspect of a home, do your best to curb their enthusiasm. It's always wise not to leave negative impressions during a showing, because if you do end up putting in an offer on the house, you could possibly face a bidding war—and your negative commentary will be remembered.
How You Think the Home is Priced Wrong
You may feel that a property is grossly over-priced or that the seller will never get their asking price. Although you may be tempted to adamantly voice this sentiment, do your best to fight the urge.
The house could be within range of comparable homes in the area. Besides, some sellers aren't willing to lower their asking price until their home has been listed for a couple of months, or they have to sell their property quickly.
You also shouldn't say that you think the home is undervalued. That's something you only discuss with your agent, and only when you're alone.
Whatever your opinions about a home during a tour, once you exit the property, feel free to voice every thought and concern with your agent.
Are You Buying or Selling a Home in Lakewood?
If you're not already living in Lakewood, or if you are but you're looking for a new home, we're here to help. Call us right now at 562-882-1581 or start browsing our Lakewood real estate listings to find your dream home today!
You can also browse:
Long Beach real estate listings
Bellflower real estate listings