What is Homeowners Insurance?
Posted by Allison Van Wig on Monday, August 29, 2022 at 7:00 AM
By Allison Van Wig / August 29, 2022
Comment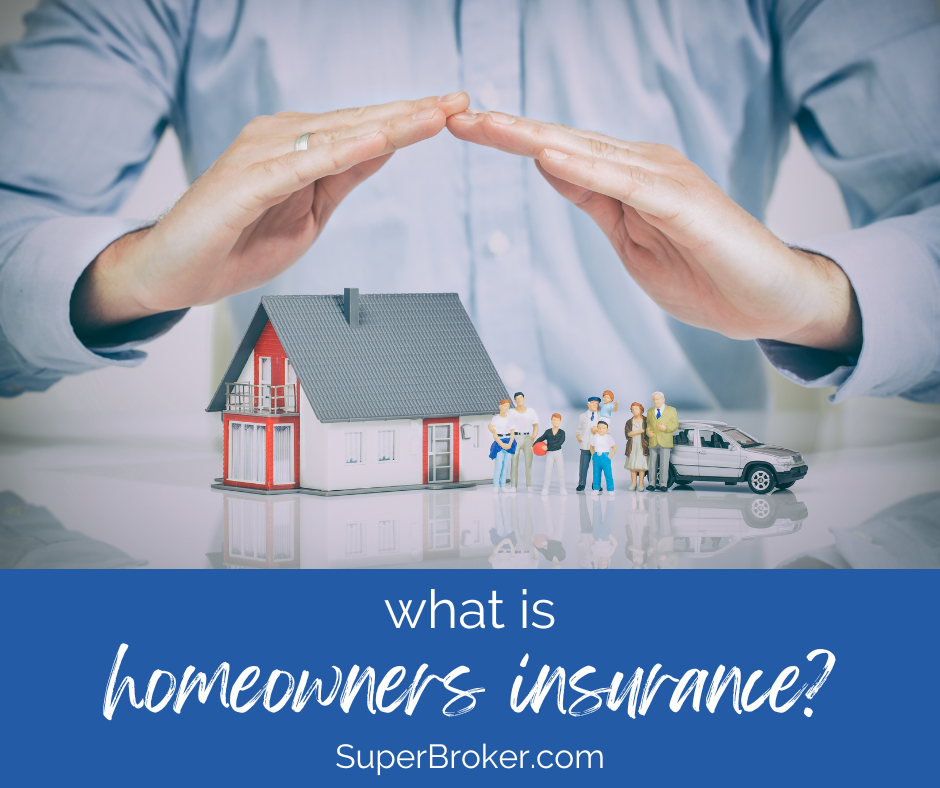 Homeowners insurance is a type of property insurance that covers damage to or destruction of a home. It also typically includes personal liability coverage, which protects the policyholder from being sued for damages caused to other people or their property by the homeowner. Homeowners insurance is required in most U.S. states in order for homeowners to get a mortgage.
Homeowners Insurance: The Basics
Most homeowners insurance policies cover the following:
Dwelling: Coverage for the physical structure of your home, including the roof, walls, and foundation.
Other structures: Coverage for detached structures on your property, such as a shed or garage.
Personal property: Coverage for your belongings in the event they are damaged or destroyed by a covered event.
Loss of use: Coverage for additional living expenses if your home is uninhabitable due to a covered event.
Personal liability: Coverage for damages caused by you or members of your household that result in injury to other people or damage to their property.
There are two main types of homeowners insurance policies: HO-1 and HO-2.
HO-1 policies are the most basic and only cover damage from the 10 "perils" specifically named in the policy. These perils are fire, lightning, windstorm, hail, smoke, vandalism, theft, explosion, collapse, and water damage (from plumbing leaks).
HO-2 policies are broader in scope and cover damage from the same 10 perils, plus six additional ones: weight of ice or snow, falling objects, volcanic eruption, damage from an aircraft, and riot or civil commotion.
Homeowners insurance policies typically have a deductible, which is the amount you must pay out of pocket before your insurance company starts covering damages. Deductibles can range from $500 to $5,000, and sometimes higher.
It's important to compare quotes from multiple insurance companies to make sure you're getting the best rate possible. You should also consider increasing your deductible to lower your premium, but be sure you can afford the deductible in the event you need to file a claim.
Related: What's the difference between an inspection and an appraisal?
What Happens if You Don't Have Homeowners Insurance?
If you don't have homeowners insurance and your home is damaged or destroyed by a covered event, you will have to pay for repairs or replacement out of your own pocket.
If someone is injured on your property and sues you, you will also be responsible for their medical bills and any other damages they are awarded if you don't have personal liability coverage.
Without homeowners insurance, you are taking a major financial risk. Homeowners insurance is relatively affordable, especially when you consider the protection it provides.
Why Do Lenders Require Homeowners Insurance?
Lenders require homeowners insurance to protect their investment in your home. If your home is damaged or destroyed and you don't have insurance, the lender will not be able to recoup their losses.
In some cases, lenders may even require you to purchase hurricane or flood insurance if your home is located in an area that is susceptible to those types of natural disasters.
How Much Homeowners Insurance Do You Need?
The amount of homeowners insurance you need depends on the value of your home and personal belongings, as well as your desired level of coverage.
Most insurance companies recommend purchasing a policy that covers at least 80% of the replacement cost of your home.
Related: How colors affect our buying habits
Are You Buying or Selling a Home in Lakewood?
If you're not already living in Lakewood, or if you are but you're looking for a new home, we're here to help. Call us right now at 562-882-1581 or start browsing our Lakewood real estate listings to find your dream home today!
You can also browse:
Long Beach real estate listings
Bellflower real estate listings
Signal Hill real estate listings