What is Aging in Place?
Posted by Allison Van Wig on Tuesday, February 14, 2023 at 12:48 PM
By Allison Van Wig / February 14, 2023
Comment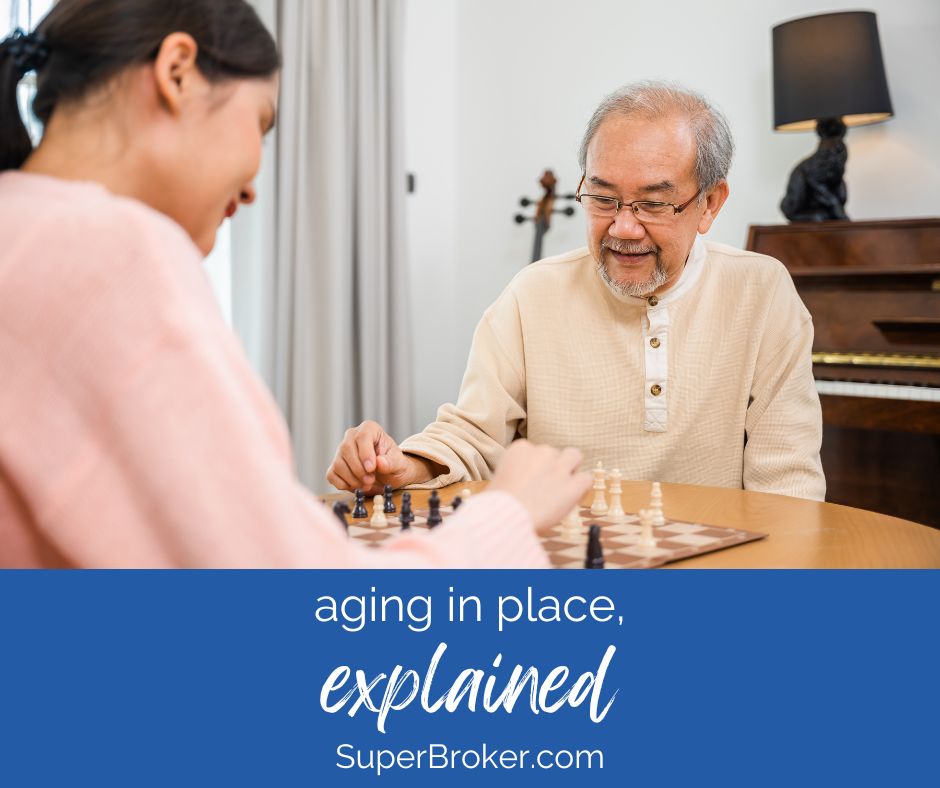 Aging in place is a term used to describe an older adult's ability to maintain independence and remain in their own home, or the home of a family member, as they age. This can mean living independently in one's own house or apartment, assisted living facilities, nursing homes, or any other type of housing that is suitable to meet the needs of an older adult. Aging in place is often preferred over other options due to its emphasis on maintaining autonomy and dignity, as well as allowing seniors to stay close to their families, friends, and communities.
Aging in place involves more than just staying at home; it also includes being able to access resources and support that are necessary for an older adult to remain as independent and as healthy as possible. This may include home modifications, such as grab bars, ramps, or wheelchair accessible bathrooms; help with errands and transportation; access to home health care services; or even assistance with meal preparation. Additionally, aging in place includes monitoring a senior's physical and mental health, and connecting them with social and recreational activities to ensure their emotional well-being.
Aging in place can be extremely beneficial for seniors, as it allows them to remain independent and continue enjoying life in their own homes. However, it is important to keep in mind that aging in place requires planning ahead, as well as plenty of support.
Is Your House Equipped for You to Age in Place?
If you're considering aging in place, it's important to make sure your house is equipped with the necessary features and services that will help you age safely and comfortably. This includes making sure your home is free of obstacles and hazards; installing grab bars, ramps, or other safety equipment; ensuring any medical needs are being met; and making sure you have access to transportation, grocery stores, and other necessary services. Additionally, it's important to make sure your home is equipped with the necessary technology to support remote care options, such as telemedicine or videoconferencing.
By planning ahead and taking steps now to ensure your home is prepared for aging in place, you can ensure that you will remain safe and independent as you age.
As with any major life decision, it is important to carefully consider all of your options before deciding whether aging in place is right for you. However, if done properly and with the necessary support, aging in place can be a great way to maintain independence, stay close to loved ones, and live life on your own terms.
Ultimately, it's up to you to decide what the best course of action is for your individual situation – but whatever you choose, make sure it's based on an informed decision that takes into account your needs and preferences. With some planning and preparation, aging in place can be a wonderful choice for you.
Are You Buying or Selling a Home in Lakewood?
If you're not already living in Lakewood, or if you are but you're looking for a new home, we're here to help. Call us right now at 562-882-1581 or start browsing our Lakewood real estate listings to find your dream home today!
You can also browse:
Long Beach real estate listings
Bellflower real estate listings
Signal Hill real estate listings