What Is a Mediterranean-Style Home?
Posted by Concierge Van Wig & Associates on Wednesday, December 29, 2021 at 6:37 AM
By Concierge Van Wig & Associates / December 29, 2021
Comment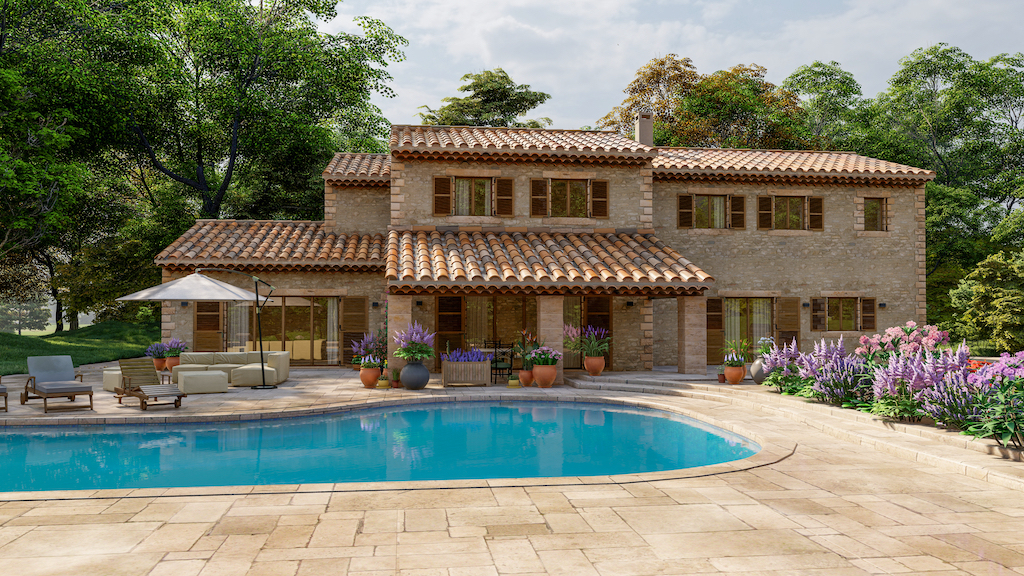 You like the style—the homes with red clay roof tiles, stucco exteriors, and archways. You might even have one or two in your own neighborhood. You love the look, but does it have a name? What you may be looking at are Mediterranean-style homes. The Mediterranean is a classic style influenced by the part of the world from which it gets its name. It became widely popular in the U.S. between 1918 and 1940.
Here are characteristics of a Mediterranean-style home, so you'll know one when you see it.
Architectural Characteristics
Red Clay Roof Tiles
Mediterranean-style homes typically have roofs of red clay tile, which may have a classic s-shape, a ribbed style, or a simple flat design. The tiles are extremely durable and can last up to 100 years. They absorb heat during the day and slowly release it as the sun weakens.
Clay tiles are heavy, so if you want to get the look for your home your roof may need to be reinforced to support the extra weight. Concrete tiles can emulate the look of clay tiles and are less costly, but they are also heavy. Clay and concrete tiles also go well with Spanish, Southwestern, and Mission-style homes.
Stucco Exteriors
A stucco exterior is emblematic of the Mediterranean style. During warm days, these thick walls can retain the interior's cool air.
Stucco is a mixture of sand and a binding agent, like lime or cement. It can be used to create a smooth finish, or a patterned one. It's extremely hard-wearing, which makes it very weather resistant and durable.
Archways
Archways are often used in Mediterranean-style homes as decorative accents around doors and windows, and to provide structural support. They may sometimes be decorated with mosaic tile, or colorful glass.
Wrought Iron, Balconies, and Wood Doors
Wrought iron elements often adorn Mediterranean exteriors. Balconies tend to be aproned with this metal, and wrought iron may be repeated in the form of decorative window grilles, or as a design element in a hefty wood front door—which is also typical of the Mediterranean style.