What Determines Property Values?
Posted by Allison Van Wig on Saturday, December 17, 2022 at 3:31 PM
By Allison Van Wig / December 17, 2022
Comment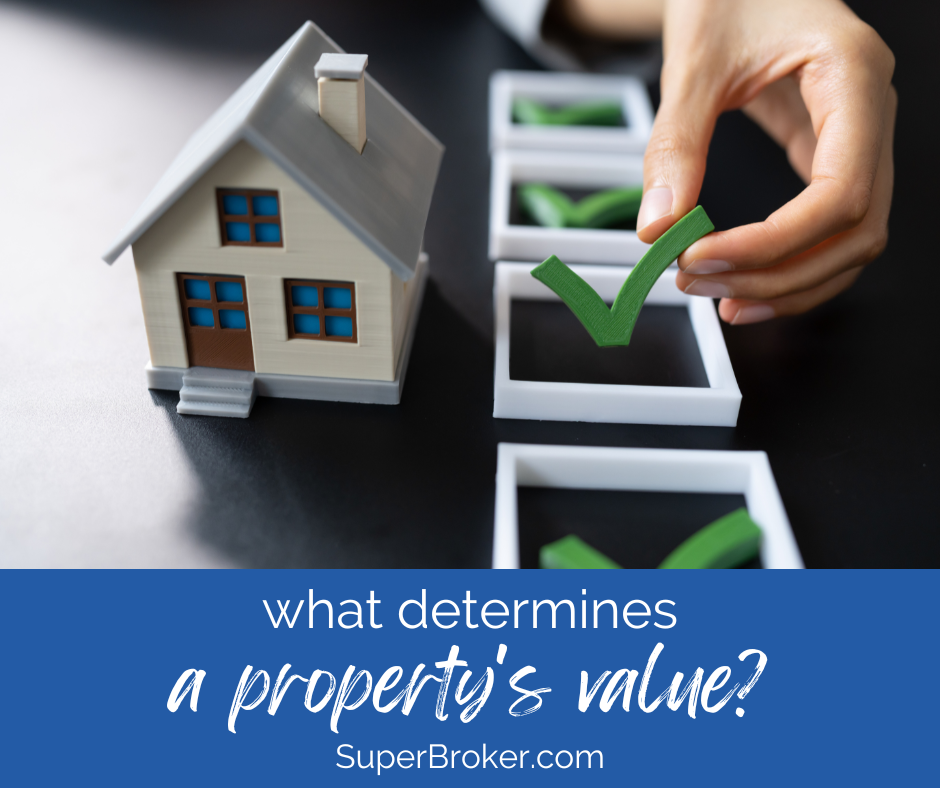 Property values are determined by a variety of factors, including the location, condition and features of the property. The local real estate market can have a significant effect on home values as well. For example, if the area is seeing an influx of new development or has recently become popular with buyers due to its proximity to amenities or other desirable features, that can drive up the value of properties in the area.
The condition and age of a property are also major contributors to its overall value. Homes that have been well maintained often sell for more than those that have not, and newer homes typically command higher prices than older ones. Similarly, desirable features such as updated kitchens or bathrooms, large yards, or a swimming pool can increase the value of a home.
Finally, many buyers look at the potential of a property to determine its value. If there is room to expand or renovate and add value in the future, this will be taken into consideration when pricing the property. Also, properties that are in desirable areas with good schools and access to amenities can command higher prices.
How Can You Tell if You're Selling Your Home for the Right Price?
You should never try to come up with a list price on your own. Instead, you should talk to a skilled, knowledgeable real estate agent who can help.
How Do Real Estate Agents Determine the Best Listing Price for a Property?
Real estate agents use a variety of factors to determine the best listing price for a property. They start by looking at recent sale prices in the area and comparing them to similar properties currently on the market. They will also take into account any special features or amenities, as well as any areas that can be improved upon or updated, to find a fair market value for the property. Additionally, they may rely on their in-depth knowledge of current trends and the local market to make sure that the listing price is competitive.
Ultimately, by working with an experienced real estate agent and taking into account all of these factors, you will be able to determine a fair list price for your property that will attract potential buyers.
That said, it's important to remember that no two homes are exactly alike and the market is always changing. Therefore, getting a professional evaluation of your home before you list it can be beneficial. A real estate agent will take into account all of the factors mentioned above and provide an accurate value.
What Happens if You Price Your Home Too High or Too Low?
If you price your home too high, it may sit on the market and become stale. Potential buyers who had been interested may look elsewhere when they see that your property has been for sale for an extended period of time. This can lead to a longer selling process with less-than-desirable offers coming in at the end.
On the other hand, pricing your home too low can cause buyers to think something is wrong with it. This could potentially lead to a longer selling process as well, since buyers may be suspicious of why the property is priced so low.
It's important to have an accurate market value for your property before you set the list price to make sure that you are getting the best deal for your home. Working with a real estate agent is the best way to ensure that you get it right.
Are You Buying or Selling a Home in Lakewood?
If you're not already living in Lakewood, or if you are but you're looking for a new home, we're here to help. Call us right now at 562-882-1581 or start browsing our Lakewood real estate listings to find your dream home today!
You can also browse:
Long Beach real estate listings
Bellflower real estate listings