What Are Home Buyers Looking for in 2023?
Posted by Allison Van Wig on Thursday, December 29, 2022 at 3:45 PM
By Allison Van Wig / December 29, 2022
Comment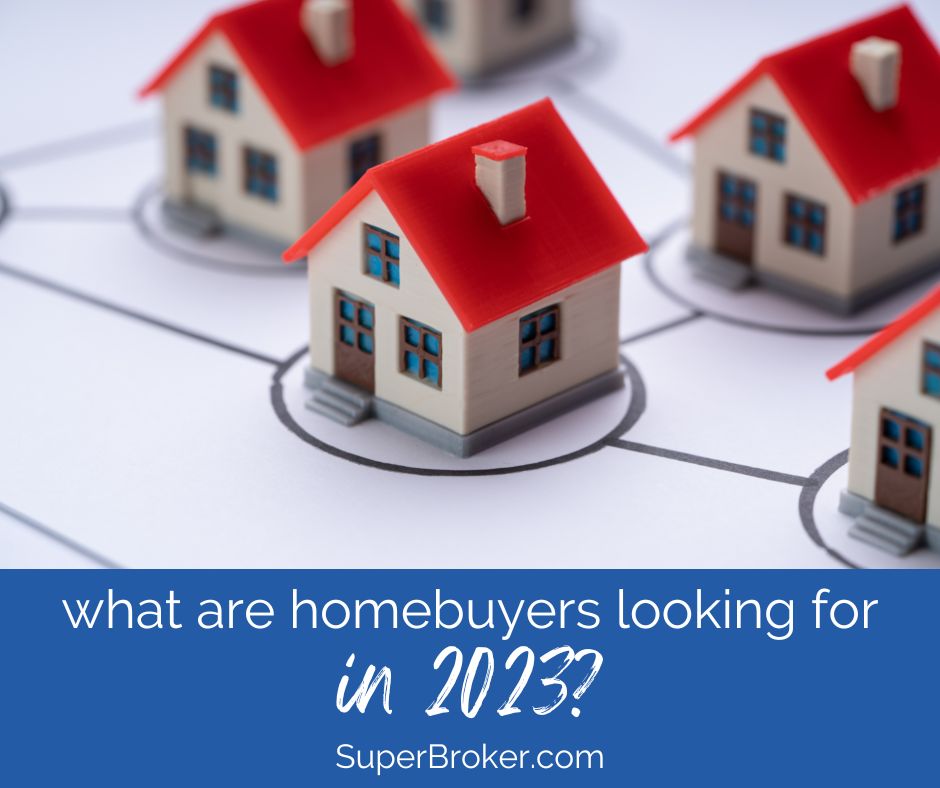 As we move into 2023, home buyers are looking for a few key features - and they may surprise you. This guide explains.
What Are Home Buyers Looking for in 2023?
Check out the top features home buyers are looking for in 2023, which may help inform your decisions before you put your own home on the market.
Energy efficiency
New appliances
Neutral paint
Hardwood, laminate or tile floors (no carpet)
Smart home capabilities
Here's a closer look at each.
Feature #1 Buyers Want in 2023: Energy Efficiency
Prospective buyers are increasingly looking for energy-efficient homes and appliances. Not only does this reduce their monthly utility bills, but it can also help them reap government rebates or tax credits related to green home upgrades.
You should talk to your real estate agent before you make any major upgrades just to sell your home, though. Sometimes it's not worth it.
Feature #2 Buyers Want in 2023: New Appliances
Replacing your existing appliances with new, energy-efficient models can be a great way to make your home more attractive to buyers. You should talk to your real estate agent about what types of appliances to get, though - you don't want to buy the wrong thing. For example, if you're selling a home that needs quite a bit of TLC at a bargain price, it may not make sense to put in a smart refrigerator with a touchscreen that orders grocery delivery.
Feature #3 Buyers Want in 2023: Neutral Paint
Gone are the days of bold colors that were all the rage a few years ago. Today's buyers prefer neutral colors like gray, beige or taupe throughout their home. A neutral palette is much easier for potential buyers to get excited about because they can envision how they would decorate the space based on the blank canvas you provide them.
Feature #4 Buyers Want in 2023: Hardwood, Laminate or Tile Floors
Carpet isn't as popular anymore because it can be difficult to keep clean. Instead, buyers are looking for hardwood, laminate or tile floors. All of these options offer easy maintenance and cleaning. If your budget allows it, you may want to consider replacing carpet with one of these flooring types before listing your home on the market.
Feature #5 Buyers Want in 2023: Smart Home Capabilities
Smart home technology is increasingly popular among new homebuyers. This includes features like smart locks, lighting controls and thermostats that can be controlled via their smartphones or tablets from anywhere in the world. Installing a few of these items can make your home stand out and entice a buyer to purchase.
In conclusion, energy efficiency, new appliances, neutral paint colors and hardwood or tile floors are all features that buyers are looking for in 2023. Smart home capabilities are also becoming increasingly popular among new buyers. Take some time to research the options available to you so that you can upgrade your own home accordingly before listing it on the market.
Are You Buying or Selling a Home in Lakewood?
If you're not already living in Lakewood, or if you are but you're looking for a new home, we're here to help. Call us right now at 562-882-1581 or start browsing our Lakewood real estate listings to find your dream home today!
You can also browse:
Long Beach real estate listings
Bellflower real estate listings