Top 5 Renovations to Consider Before Selling Your Home in Lakewood
Posted by Allison Van Wig on Saturday, April 8, 2023 at 7:00 AM
By Allison Van Wig / April 8, 2023
Comment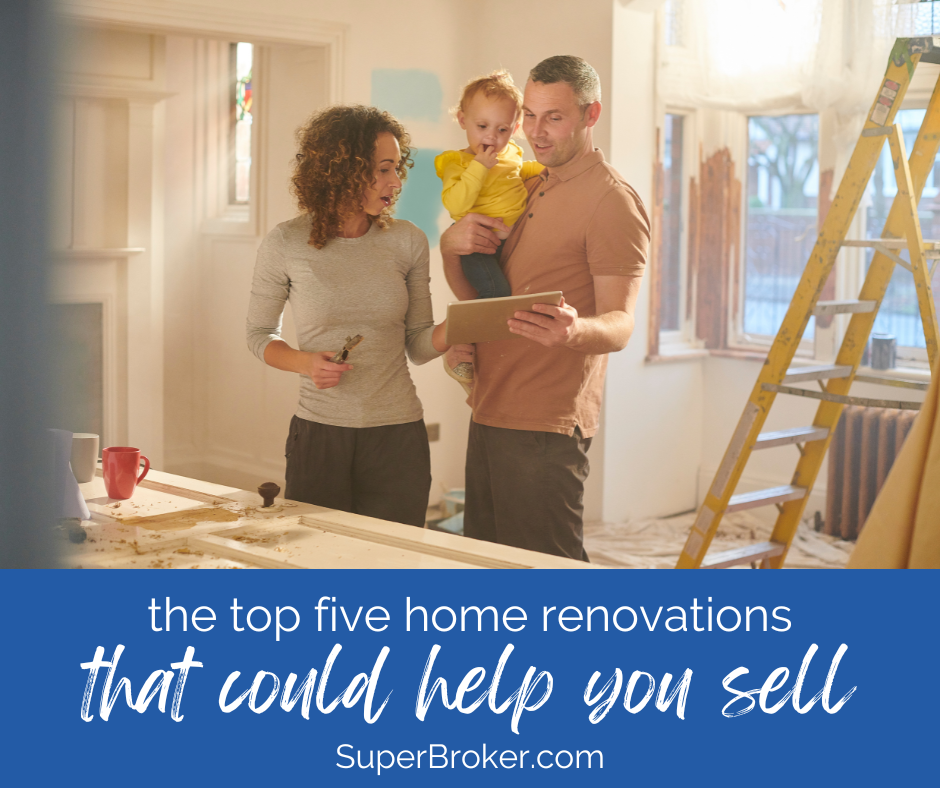 Selling your home in Lakewood is a big deal – and it can be overwhelming to figure out which renovations will provide the most value for potential buyers. Here are the top five renovations to consider before selling your home in Lakewood.
Upgrade Your Kitchen
The kitchen is often the heart of the home – and upgrading it can significantly increase your home's value. You don't have to do a complete overhaul to make an impact. Small upgrades like replacing outdated appliances, changing out cabinet hardware, and updating the lighting fixtures can go a long way. A fresh coat of paint can also breathe new life into the space. If you have the budget for a more significant renovation, consider replacing the countertops and cabinets to give the kitchen a modern feel.
Add a Fresh Coat of Paint
Painting is one of the most cost-effective ways to update your home before putting it on the market. It's a simple way to freshen up your walls and make your home look more modern. Stick to neutral colors like beige, grey, and off-white to appeal to a broad range of buyers. These colors are versatile and allow buyers to envision themselves living in the space.
Related: How to choose the right lender for your next home purchase
Update Your Bathrooms
Bathrooms are another area of the home that can add significant value when updated. You don't have to do a full bathroom remodel to make a difference. Simple updates like replacing old fixtures, updating the lighting, and adding new towels can make the space feel more luxurious. If you have the budget, consider updating the vanity, flooring, and shower or tub. A modern, spa-like bathroom is a major selling point for potential buyers.
Increase Curb Appeal
The exterior of your home is the first thing potential buyers will see, so it's important to make a good first impression. Simple updates like trimming overgrown bushes, adding a fresh coat of paint to the front door, and pressure washing the driveway can make a significant difference. You can also consider adding landscaping features like flower beds and shrubs to make the home feel more inviting. Don't forget about the backyard. Adding a patio or deck can create a beautiful outdoor living space that buyers will love.
Related: 5 neighborhoods to explore in Long Beach and Lakewood
Maximize Storage Space
Buyers are always looking for storage space, so maximizing the storage options in your home can add significant value. Simple updates like adding shelving in the closets, installing organizational systems in the garage, and adding built-in cabinets can make a big difference. If you have the budget, consider adding a walk-in closet to the master bedroom. It's an excellent way to show buyers that your home has ample storage space.
Renovating your home before putting it on the market can add significant value and help it sell faster. Upgrading the kitchen, adding a fresh coat of paint, updating the bathrooms, increasing curb appeal, and maximizing storage space are five renovations to consider before selling your home in Lakewood. Remember to keep your updates neutral and appeal to a broad range of buyers to get the most value from your renovations.
Related: 10 great reasons to invest in real estate in Long Beach
Are You Buying or Selling a Home in Lakewood?
If you're not already living in Lakewood, or if you are but you're looking for a new home, we're here to help. Call us right now at 562-882-1581 or start browsing our Lakewood real estate listings to find your dream home today!
You can also browse:
Long Beach real estate listings
Bellflower real estate listings
Signal Hill real estate listings