Thrifty vs. Pricey: 2 Updates for Your Long Beach Home
Posted by Concierge Van Wig & Associates on Friday, June 11, 2021 at 10:11 AM
By Concierge Van Wig & Associates / June 11, 2021
Comment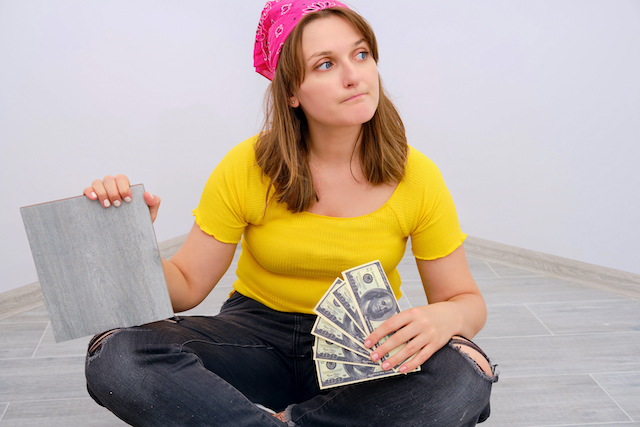 If money were no object what updates would you make to your home?
If you wanted to make changes, but had to be thrifty, what would you alter?
Consider these two updates, one thrifty and one pricey, to get the most bang for your buck.
Thrifty
A kitchen refresh: painting your old cabinets and upgrading hardware and fixtures.
You don't have to spend money on new cabinets to have a kitchen with style. You can achieve an updated and upgraded look using your existing wood cabinets—just as long as they're in good condition.
If your existing cabinets have a dark or orangey '90s wood tone, consider painting them in a more modern hue. Think about grey tones, or white, to brighten things up. Either of these options are likely to be compatible with your existing countertops.
When it comes to kitchen hardware, swap-out the old for higher-quality cabinet knobs, pulls, and faucet fixtures. Dark hardware, like matte black or oil-rubbed bronze, goes well with light-colored cabinets and is an instant classic that can stand the test of time. When choosing finishes don't be afraid to mix metals. Hardware finishes that aren't matchy-matchy have become increasingly popular, and the look has staying power. Just be careful not to go overboard with the number of finishes you use. Choose one main finish, and one complementary one.
For a final touch that can really make your old cabinets feel brand new, install soft-close hinges. They're pretty inexpensive and can help extend the life of your cabinets by keeping the doors from slamming into the frames, which helps prevent dents, fractures, and chipping.
Pricey
The bath as a sanctuary: creating a spa-like atmosphere in your master bath.
After a long and stressful day more and more homeowners are desiring to come home to a residence that has an especially soothing and relaxing atmosphere, and you're no different. It's a movement that's here to stay, and it centers on having a luxurious bathroom.
By performing a bathroom renovation you can transform your bath into a relaxing retreat that can feel like you've booked a day at the spa. This can mean changes like upgraded counters of quartz or marble, the addition of vessel sinks with waterfall faucets, the addition of a soaking tub, and a separate shower with a bench and rainfall showerhead. Consider cladding your shower in marble.
And since you've got a big budget you might consider going all-out with the addition of a sauna. And it's not unheard of to trick-out your bath with a TV and a sound system for some relaxing music. A chandelier can be icing on the cake.
Who needs an appointment for the spa?