The Simple, No-Frills Winter Home-Selling Checklist
Posted by Allison Van Wig on Saturday, January 14, 2023 at 5:14 PM
By Allison Van Wig / January 14, 2023
Comment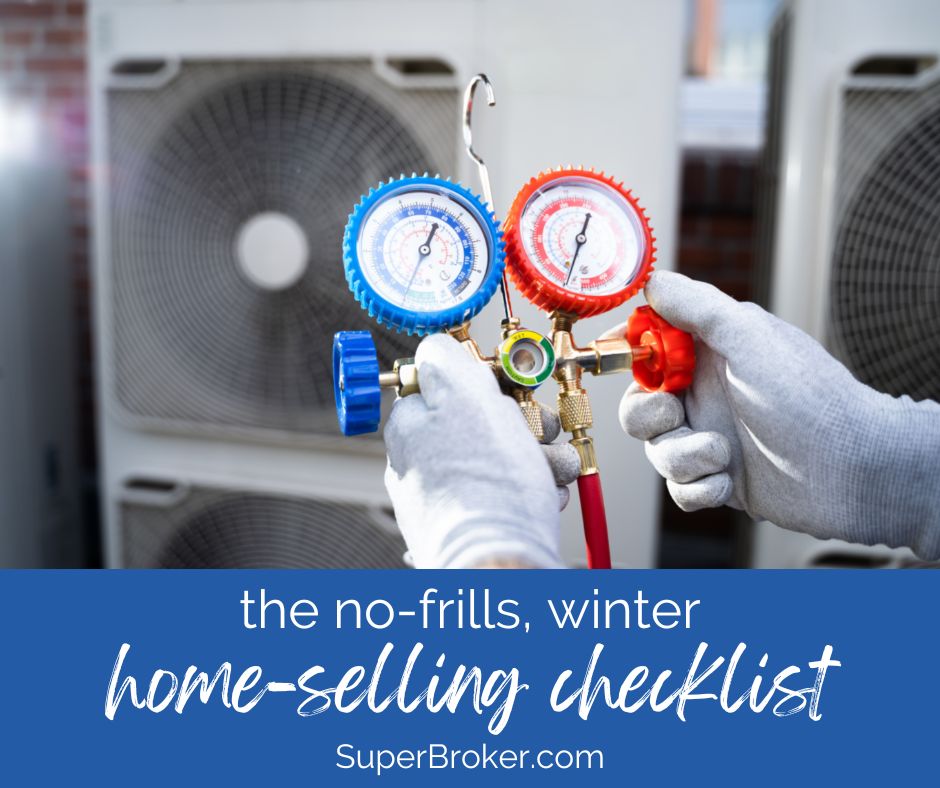 If you're selling your home this winter, there are a few things you need to do - and you can check out this guide to
The Winter Home-Selling Checklist
Check out the jobs you need to tackle before you list your home this winter:
Check your HVAC system
Hire a professional cleaning company to deep-clean your space
Check all your exterior features, especially water features
Make upgrades your real estate agent suggests
Stage your swimming pool
Here's a closer look at each.
#1. Check Your HVAC System
Before you list your home, make sure your HVAC system is in good working order. This includes having a professional service technician perform an inspection and tune-up. They may also be able to advise on any repairs or maintenance that could help increase the value of your home.
#2. Hire a Professional Cleaning Company
You want your home to look its best when it goes on the market, so hire a professional cleaning company to deep clean your space and make sure all the areas of your home are sparkling.
#3. Check All Your Exterior Features
Take some time to check out every exterior feature of your home - particularly water features like ponds or fountains. Make sure they're in good condition and if not, consider having them repaired before you list your home.
#4. Make Upgrades Your Real Estate Agent Suggests
Your real estate agent will be able to tell you what upgrades could increase the value of your home - such as new kitchen cabinets, an updated bathroom, or replacing windows. Consider making these upgrades if you can, as they will help sell your home faster.
#5. Stage Your Swimming Pool
If you have a swimming pool, it's important to stage it properly for winter showings. Make sure the water is crystal clear and that there are no debris or leaves floating in it. Remove any furniture or toys from around the pool area, and add some decorative elements like potted plants or flowers to create a relaxing atmosphere.
Are You Buying or Selling a Home in Lakewood?
If you're not already living in Lakewood, or if you are but you're looking for a new home, we're here to help. Call us right now at 562-882-1581 or start browsing our Lakewood real estate listings to find your dream home today!
You can also browse:
Long Beach real estate listings
Bellflower real estate listings