The Biggest Challenges Most People Face When Buying a Home (and How to Overcome Them)
Posted by Allison Van Wig on Saturday, October 29, 2022 at 7:00 AM
By Allison Van Wig / October 29, 2022
Comment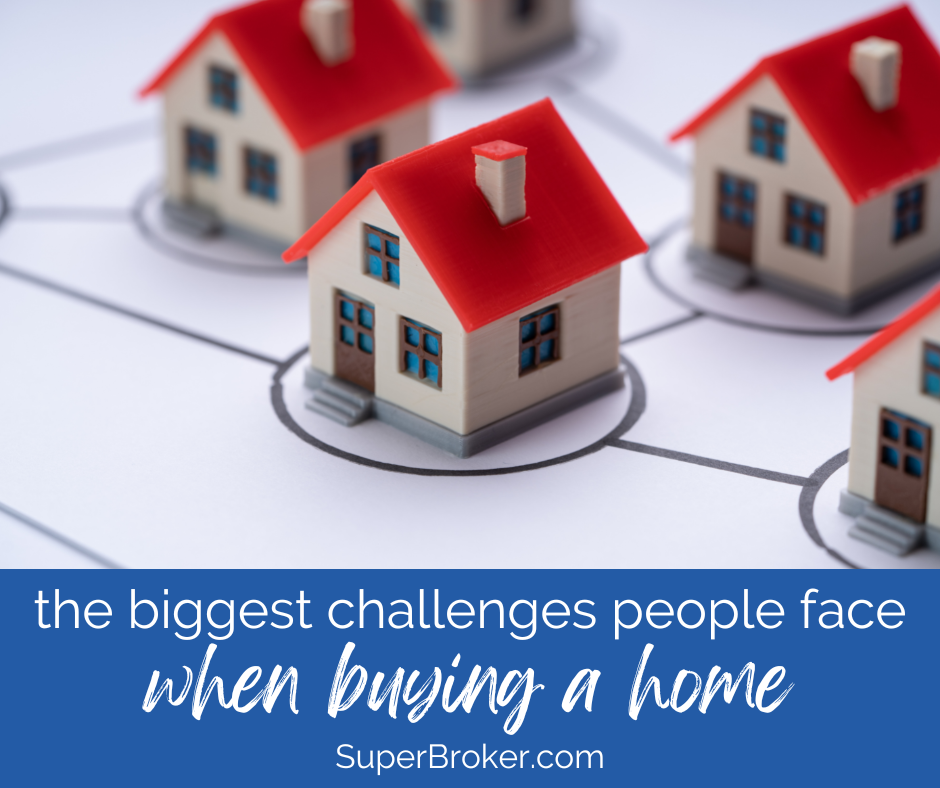 Thinking about buying a home in Lakewood or Long Beach? Check out the biggest challenges most people face when they're buying a home... and how to overcome them.
The Biggest Challenges Most People Face When Buying a Home
These are generally the biggest challenges most people face when buying a home:
Saving up for a down payment
Finding the right home in the right location
Getting approved for a mortgage
Negotiating a good price on a home
The following sections explain each, plus how to get past the obstacles and keep moving forward.
Challenge #1: Saving Up for a Down Payment
A 20 percent down payment is the gold standard when it comes to buying a home. But that doesn't mean you can't buy a home if you have a smaller down payment saved up. There are a number of programs and options available for buyers with limited funds for a down payment. For example, FHA loans require as little as 3.5 percent for a down payment, and there are a number of other low down payment programs available as well. The key is to do your research and speak with a mortgage lender to find out what options are available to you.
Your real estate agent may also be able to point you in the right direction to find first-time homebuyer assistance programs, too. These programs, generally available to anyone who hasn't purchased a home in the very recent past, may be able to help you fund your down payment through grants and other forms of assistance.
Related: How to help your cat get past the stress of moving
Challenge #2: Finding the Right Home in the Right Location
One of the hardest things about buying a home is finding one that's perfect for you (and in the right location). You may have a list of must-haves, nice-to-haves, and deal breakers, but it can still be tough to find a home that meets all (or even most) of them.
Working with a real estate agent who knows the Lakewood and Long Beach areas well can be a big help. They can send you listings that match your criteria as soon as they hit the market and help you schedule appointments to see homes that fit what you're looking for.
It's also important to be flexible when you're home shopping. You may not be able to find a home that has everything on your list, but if you're willing to compromise on some things, you may be able to find a home that's just right for you.
Related: Tips for helping your dog adjust to a new home
Challenge #3: Getting Approved for a Mortgage
Getting approved for a mortgage can be another big challenge when buying a home. Lenders will look at your credit score, employment history, and income level to determine whether or not you're a good candidate for a loan.
If you're not sure where you stand, it's a good idea to speak with a mortgage lender before you start shopping for a home. They can help you understand what type of loan you qualify for and how much you may be able to borrow. This information can be helpful in setting your budget and avoiding any disappointment later on.
Related: How can you tell if a neighborhood is a good fit for you?
Challenge #4: Negotiating a Good Price on a Home
Once you find a home you love, the next step is negotiating a purchase price with the seller. This can be tricky, but there are a few things you can do to increase your chances of success.
First, it's important to have an idea of what the home is worth before you start negotiating. Your real estate agent can help you with this by providing you with a comparative market analysis (CMA). This report will show you the prices of similar homes that have recently sold in the area. Your agent can let you know what makes a good offer (and what doesn't).
Related: 5 red flags to watch for when you buy a home "as-is"
Are You Buying or Selling a Home in Lakewood?
If you're not already living in Lakewood, or if you are but you're looking for a new home, we're here to help. Call us right now at 562-882-1581 or start browsing our Lakewood real estate listings to find your dream home today!
You can also browse:
Long Beach real estate listings
Bellflower real estate listings
Signal Hill real estate listings