The Best Breweries in Long Beach
Posted by Allison Van Wig on Saturday, November 14, 2020 at 1:06 PM
By Allison Van Wig / November 14, 2020
Comment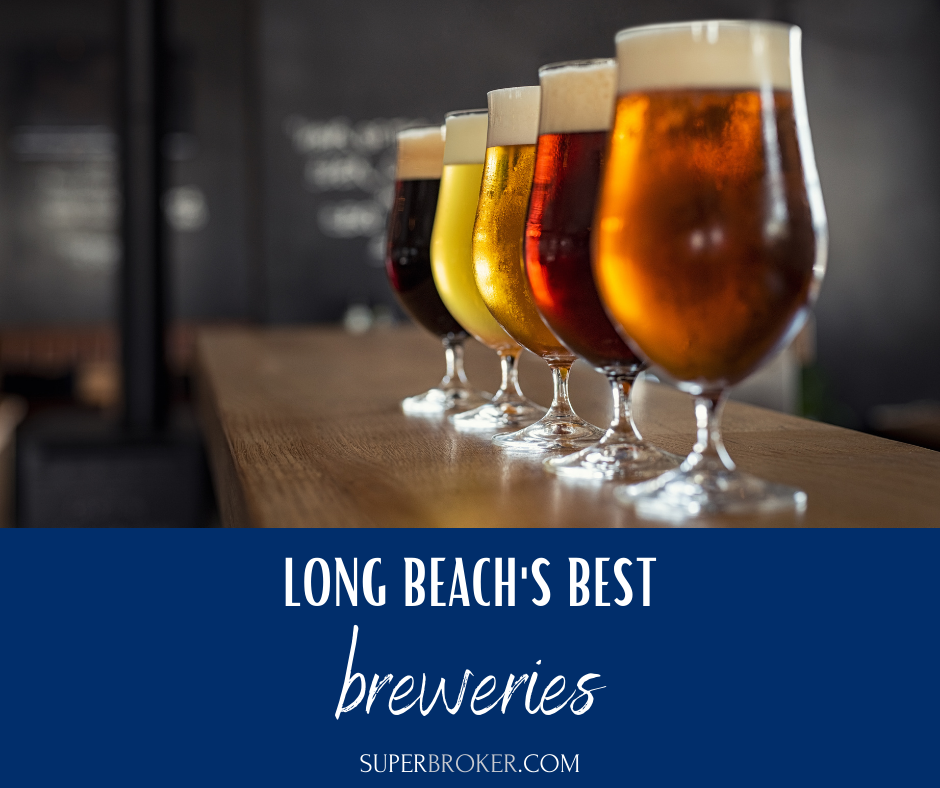 Whether you've always lived in Lakewood or you're currently looking at Long Beach real estate listings, you'll be glad to know that this city is home to some of the best breweries in California. Check out this list of the best breweries in Long Beach to plan out your upcoming adventures.
The Best Breweries in Long Beach
There are more amazing breweries in Long Beach than we could list in just one sitting, but these are among the very best:
Steady Brew Beer Co.
Belmont Brewing Co.
Trademark Brewing
Liberation Brewing
Dutch's Brewhouse
Beachwood Blendery
Long Beach Beer Lab
Here's a closer look at each.
Steady Brew Beer Co.
Steady Brew Beer Co. is one of Long Beach's best-kept secrets. Located at 2950 Clark Avenue and open from 12 to 8 every day, Steady Brew fills growlers and has a laid-back atmosphere with friendly staff and delicious choices.
Related: All about local restaurants
Belmont Brewing Co.
Belmont Brewing Co. is located at 25 39th Place in Long Beach, and their happy hour is second-to-none. With a fun, low-key atmosphere you can enjoy any day of the week, this is the place to go when you want great choices and fast, friendly service.
Trademark Brewing
Trademark Brewing is located at 233 East Anaheim Street in Long Beach, and it's definitely the place to go when you want spectacular local flavor. The space is an open, warehouse-style building that creates a great atmosphere.
Liberation Brewing Co.
Liberation Brewing Co. at 3630 Atlantic Avenue in Long Beach is a busy spot – but it's worth it. They have great beer, amazing service and a fun atmosphere where it's easy to spend hours with family and friends.
Dutch's Brewhouse
Dutch's Brewhouse is located at 4244 Atlantic Avenue, and some people say it's absolutely the best beer and pizza you'll ever have in Long Beach. We definitely recommend checking it out and saying hi to the owners for us!
Beachwood Blendery
The Beachwood Blendery at 247 Long Beach boulevard is the perfect place for people who love sour beers and funky new flavors. Their selection is huge, and the environment is a lot of fun.
Long Beach Beer Lab
The Long Beach Beer Lab at 518 West Willow Street dishes up the freshest cold brews and some really amazing sourdough pizza. They also have other snacks, like lemon bars, scones, muffins and cookies – so this place is definitely worth a stop.
Are You Buying or Selling a Home in Lakewood?
If you're not already living in Lakewood, or if you are but you're looking for a new home, we're here to help. Call us right now at 562-882-1581 or start browsing our Lakewood real estate listings to find your dream home today!
You can also browse:
Long Beach real estate listings
Bellflower real estate listings
Signal Hill real estate listings