The 5 Best Places in Lakewood for Hot Chocolate This Winter
Posted by Allison Van Wig on Friday, January 8, 2021 at 11:26 AM
By Allison Van Wig / January 8, 2021
Comment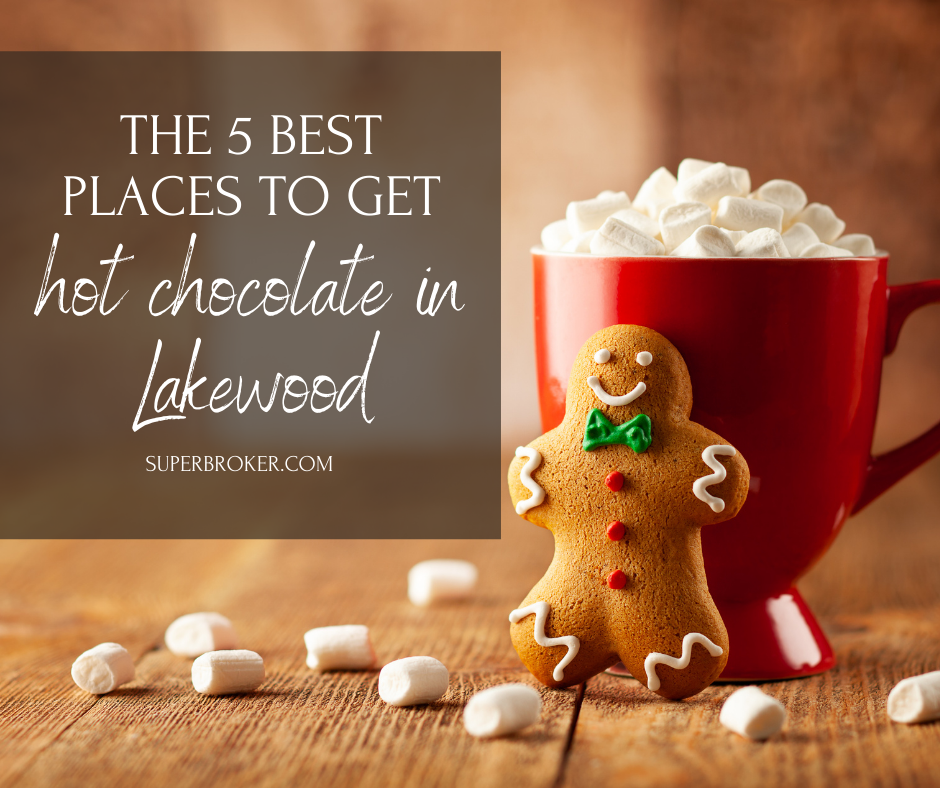 Although Lakewood is one of the best places in the world for winter weather (with temperatures usually hovering around the high 60s), that doesn't mean you can't enjoy a little warm-up and decadence with a cup of hot chocolate from these Lakewood favorites:
Javatini's Espresso
Romeo Chocolates
The Merchant
Viento y Agua Coffee House
Coffee Parlor
Javatini's Espresso
Javatini's Espresso
4214 Woodruff Ave
562-420-1019
Enjoy a micro-foam, steamed hot chocolate treat at Javantini's Espresso. The friendly baristas prepare magic in a mug with rich Ghirardelli Chocolate and real whipped cream. Looking for something with a little more kick? Try a Mexican hot chocolate, complete with all the right spices to make you feel like your abuelita made a delicious treat just for you.
Related: 7 Great Restaurants in Lakewood
Romeo Chocolates
Romeo Chocolates
460 Pine Ave
Come see what the buzz is all about at Romeo Chocolates, the "Best Desserts" winner of Long Beach Home & Living 2018. Enjoy classic hot chocolate with a twist by using a "Hot Cocoa Bomb," a sphere of chocolatey goodness filled with cocoa powder and marshmallows that explodes (gently) in a mug of hot milk. And if the warm California weather's got you a little overheated, try your hot chocolate frozen with Long Beach Creamery ice cream.
The Merchant
The Merchant
4121 Long Beach Blvd
(562) 317-5155
Step inside this charming neighborhood coffee shop and bakery Long Beach's Bixby Knolls and delight in both the fun atmosphere and delicious drinks. Get a classic hot chocolate with your choice of flavor add-ins, such as vanilla syrup, chocolate and cane syrup. Pair your festive sipping with a fun treat like gingersnap cookies, a cinnamon roll or even some eggnog.
Related: 4 Can't Miss Holiday Light Viewing Experiences in Lakewood
Viento y Agua Coffee House
Viento y Agua Coffee House
4007 East 4th Street
A cozy coffee shop reminiscent of a bygone era, Viento y Agua makes you feel like you've stepped into a small section of heaven. They offer an array of drinks, including a traditional Mexican hot chocolate topped with chocolate powder and Mexican mocha, which adds a shot of espresso to your cup. Come for the hot chocolate, but stay for the live music on Friday, Saturday and some Sunday evenings.
Coffee Parlor
Coffee Parlor
2944 Clark Avenue
Coffee Parlor (COPA) is a specialty shop serving up delicious food and specializing in classic coffee and hot drink options. Enjoy a hot cup of cocoa in an adorable mug and try the made-from-scratch breads and baked goods, or even enjoy a delightful full-menu brunch.
Are You Buying or Selling a Home in Lakewood?
If you're not already living in Lakewood, or if you are but you're looking for a new home, we're here to help. Call us right now at 562-882-1581 or start browsing our Lakewood real estate listings to find your dream home today!
You can also browse:
Long Beach real estate listings
Bellflower real estate listings