The 3 Worst Homebuying Mistakes You Can Make
Posted by Allison Van Wig on Sunday, September 25, 2022 at 7:00 AM
By Allison Van Wig / September 25, 2022
Comment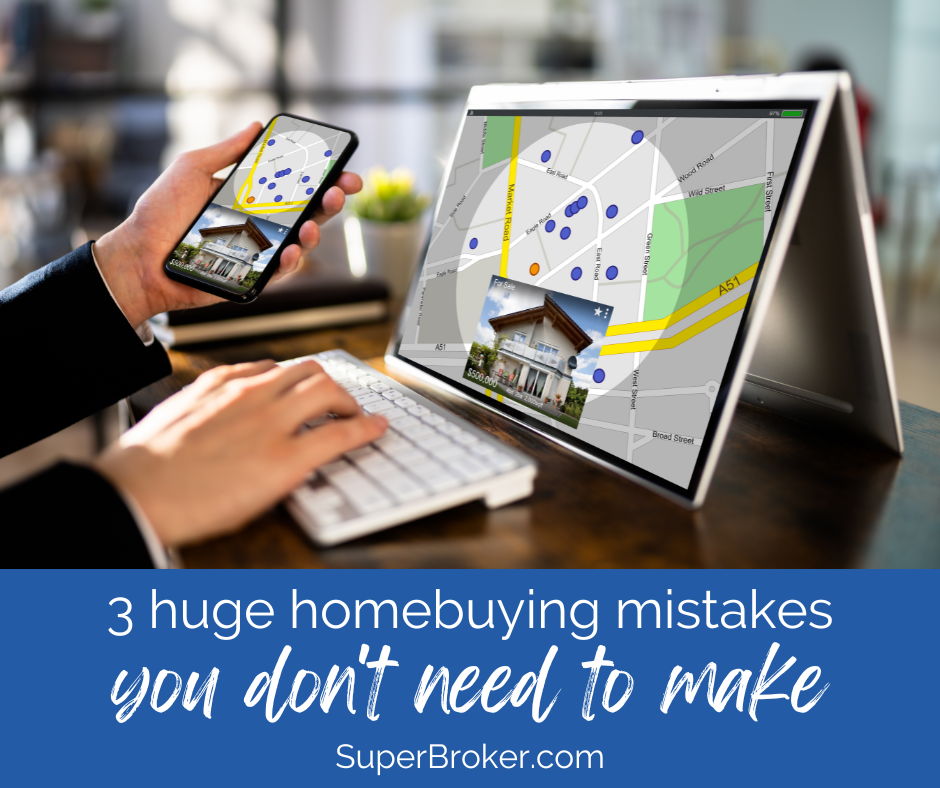 If you're like many people, you know that it's important to work with a skilled, knowledgeable real estate agent when you buy a home in Lakewood or Long Beach. You probably also know that you should rely on your agent's expertise, which will steer you clear of trouble. In any case, this guide outlines the three worst homebuying mistakes you could possibly make so you can avoid them.
The 3 Worst Homebuying Mistakes You Can Make
Check out these three homebuying gaffes that could end up costing you far more than they're worth:
Not doing your research
Overpaying for a home
Not getting a home inspection
Here's a closer look at each.
Homebuying Mistake #1: Not Doing Your Research
One of the most common and costly mistakes homebuyers make is not doing their research. And we're not just talking about researching the Lakewood or Long Beach real estate market (although that's important, too). We're talking about failing to investigate potential red flags that could turn your dream home into a money pit.
For example, if you're buying a home that's been on the market for a long time, it's important to find out why. Maybe there are structural issues that have made it difficult to sell. Or maybe the seller is being unreasonable about the price. In any case, it pays to do your homework before you commit to a purchase.
The same goes for foreclosures and short sales. These properties can be great deals, but they're also often in need of significant repairs. So, before you buy, make sure you understand what you're getting yourself into.
Related: Mid-century modern architecture and its influence on home-building
Homebuying Mistake #2: Overpaying for a Home
It's no secret that prices in the Lakewood and Long Beach real estate markets have been on the rise in recent years. But that doesn't mean you should overpay for a home just because you think the value will continue to go up. Remember, your goal is to find a home that's priced right for the current market conditions.
If you overpay for a home, you could find yourself "underwater" on your mortgage if prices take a dip. That's why it's so important to work with an experienced real estate agent who can help you understand what a fair price is for the homes you're considering.
Homebuying Mistake #3: Not Getting a Home Inspection
Another mistake that homebuyers sometimes make is assuming that the home they're buying is in good condition. But even newly built homes can have hidden defects. That's why it's always a good idea to get a home inspection before you buy.
A home inspector will look for any potential problems with the property, from structural issues to plumbing problems. They'll also check for things like mold and asbestos. If any problems are found, you can then negotiate with the seller to have them fixed before you move in.
Related: How to help your cat de-stress when you move into a new home
Are You Buying or Selling a Home in Lakewood?
If you're not already living in Lakewood, or if you are but you're looking for a new home, we're here to help. Call us right now at 562-882-1581 or start browsing our Lakewood real estate listings to find your dream home today!
You can also browse:
Long Beach real estate listings
Bellflower real estate listings
Signal Hill real estate listings