The 20 Percent Down Payment Myth
Posted by Allison Van Wig on Monday, January 25, 2021 at 3:01 PM
By Allison Van Wig / January 25, 2021
Comment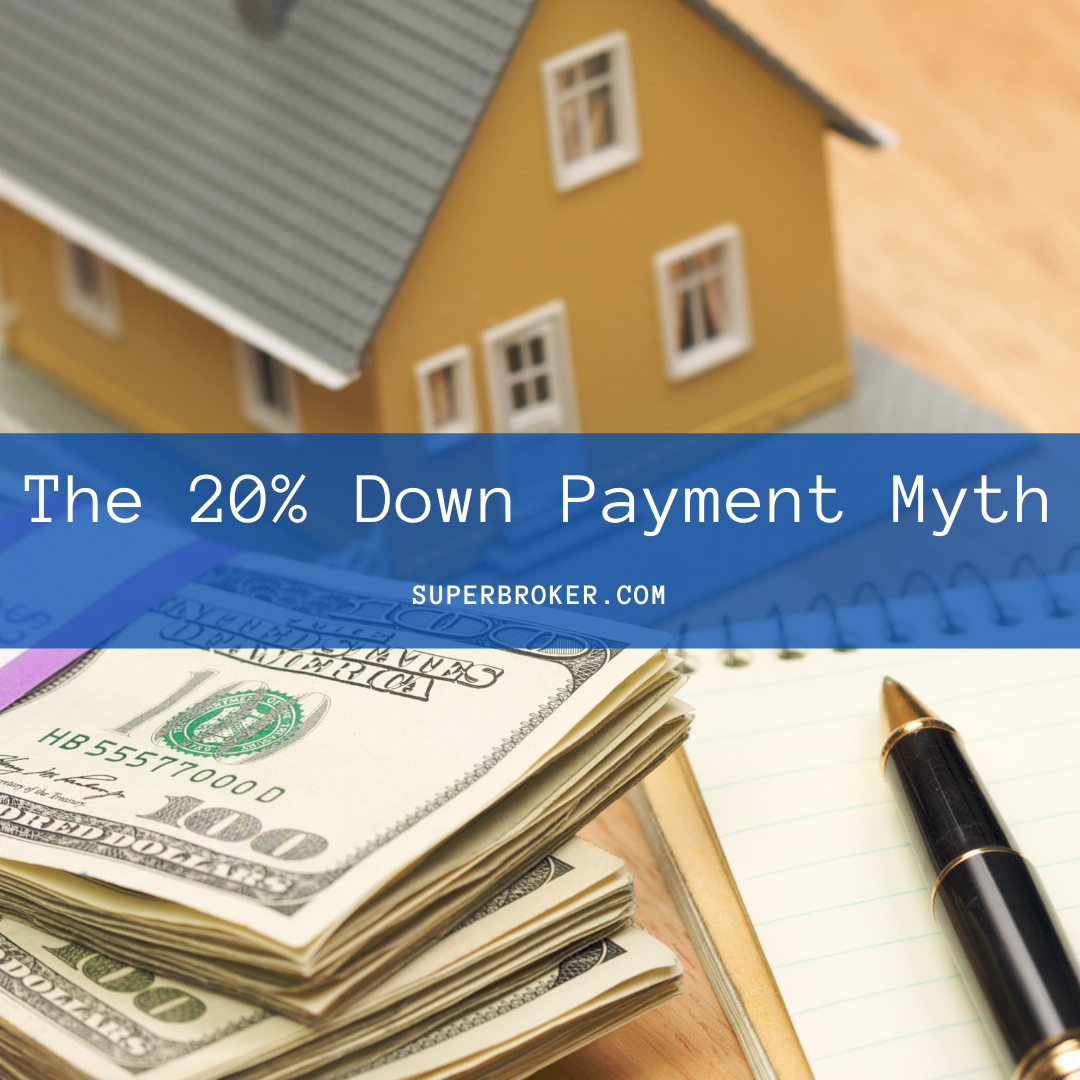 If you're like many people, you've heard that you need to come up with a 20 percent down payment to buy a house for sale in Lakewood – but that's just not true. Here's what you need to know about the 20 percent down payment myth.
The 20 Percent Down Payment Myth
A long time ago, it was pretty standard practice to save up 20 percent of a home's purchase price to buy a home – you'd have to use that money for your down payment. Today, however, that's not even the norm.
The fact is that there are dozens of loan products and programs that require far less than 20 percent down. VA loans are famous for their zero-down requirement, just like FHA loans are known for asking as little as 3.5 percent down. Many conventional loans are available with just 5 percent down, as well.
There is a catch – but the catch doesn't apply to government-backed loans (like VA and FHA loans). The catch is that you typically have to pay for private mortgage insurance, or PMI, when you put down less than 20 percent to buy a home.
Related: 3 things you should never do when you buy a house
What is PMI?
Private mortgage insurance is a way lenders protect themselves. Lenders make buyers purchase PMI when they haven't put up a 20 percent down payment. The insurance protects lenders in the event that a buyer walks away from a house without paying off the mortgage. Once the buyer establishes 20 percent equity in the home, he or she can stop paying for private mortgage insurance; that's the point at which lenders feel that homeowners have enough "skin in the game."
Related: Do you have to buy homeowner's insurance?
Does Everyone Need to Pay PMI?
You don't need to pay for PMI if you have certain types of loans. For example, the U.S. government forbids lenders from requiring VA loan-borrowers to pay for it.
Are You Buying or Selling a Home in Lakewood?
If you're not already living in Lakewood, or if you are but you're looking for a new home, we're here to help. Call us right now at 562-882-1581 or start browsing our Lakewood real estate listings to find your dream home today!
You can also browse: