Should You Upgrade Your Bathroom's Style Before You Sell Your Home?
Posted by Allison Van Wig on Wednesday, December 14, 2022 at 7:15 AM
By Allison Van Wig / December 14, 2022
Comment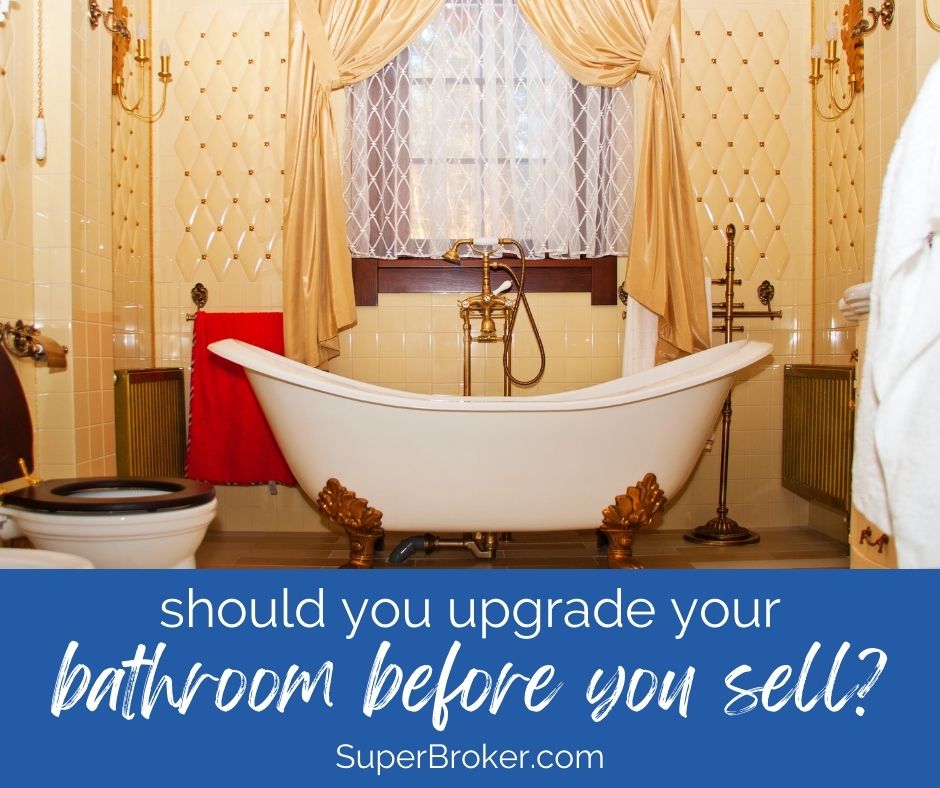 Upgrading your bathroom's style can be an important part of making sure that you get the best price for your home when you sell it. Depending on how old the fixtures and features in your bathroom are, they may not appeal to potential buyers who have a more modern aesthetic. Updating the look of your bathroom can make all the difference in how much money you can make from your sale.
How Can You Tell if Your Bathroom is Outdated?
First, talk to your real estate agent. Your agent will let you know whether you need to modernize to attract qualified buyers. You can also ask a trusted friend or family member to give you their honest opinion.
3 Tips to Help You Upgrade Your Bathrooms on a Budget
If your bathroom is outdated, there are three things you can do without spending a fortune. The following sections explain.
1. Repaint
A fresh paint job can do wonders for a bathroom, and it's an easy and relatively inexpensive way to transform any space. Make sure you use mildew-resistant paint that is made specifically for bathrooms and take the time to prepare the area properly before starting—a good surface preparation will ensure flawless results.
2. Replace Fixtures
Sometimes all it takes to upgrade a bathroom is replacing outdated fixtures with new ones—such as the sink, vanity, and toilet. Remember that if you have an older home, chances are your plumbing won't be compatible with modern models so make sure you take measurements before you go shopping.
3. Add Accessories
Adding a few key accessories can make a huge difference in the overall look and feel of your bathroom. Consider putting up artwork, bringing in rugs, or adding plants to bring life into the room. Small updates like these don't have to break the bank and they can turn an ordinary bathroom into something special.
Are You Buying or Selling a Home in Lakewood?
If you're not already living in Lakewood, or if you are but you're looking for a new home, we're here to help. Call us right now at 562-882-1581 or start browsing our Lakewood real estate listings to find your dream home today!
You can also browse:
Long Beach real estate listings
Bellflower real estate listings