Should You Stage Your Kitchen to Sell Your Home in Lakewood or Long Beach?
Posted by Allison Van Wig on Thursday, December 8, 2022 at 7:30 AM
By Allison Van Wig / December 8, 2022
Comment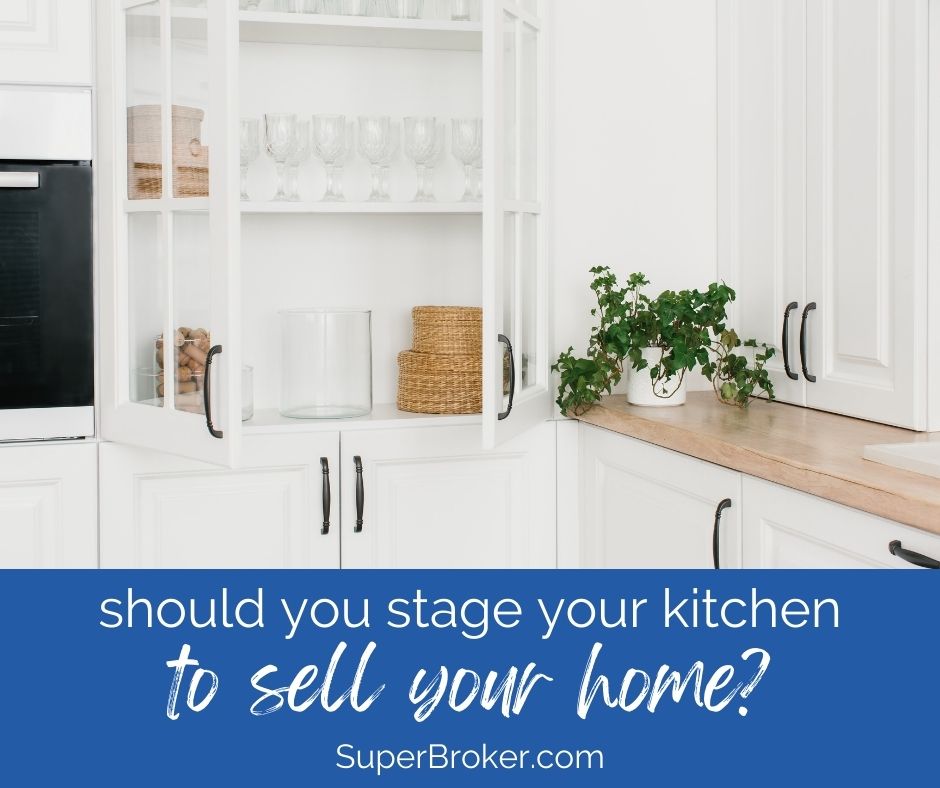 Staging your kitchen is a great way to make it more attractive to potential buyers. It can help you get the most out of your listing, as well as increase your chances of selling quickly and for more money. But do you have to?
Absolutely.
This guide explains.
Should You Stage Your Kitchen to Sell Your Home in Lakewood or Long Beach?
Staging is an incredibly important part of selling a home. That's because when you stage your home, you're creating an ideal living space that buyers can envision themselves in. This encourages them to make a faster and more generous offer, resulting in a quicker sale and better return on investment.
How to Stage Your Kitchen
Check out the following tips to stage your kitchen to sell:
Clean everything from top to bottom.
Declutter all your drawers, cabinets and cupboards.
Make sure the paint is neutral and bright.
Double-check your lighting, and if there's not enough, add more.
Upgrade your cabinet handles and drawer pulls.
Make sure the counters are completely clear.
Add a live plant.
Here's a closer look at each.
#1. Clean Everything From Top to Bottom
Before you can stage your home, you have to clean it - and the kitchen is one of the most important rooms to pay attention to. You want to make sure everything is shiny, spotless and free of dirt or grime. Don't forget to deep clean the inside of your oven, too. Buyers can (and do) look inside!
If you don't want to clean your entire home yourself, there's nothing wrong with hiring a professional. In fact, many people find it helpful to do so because it frees up their time to focus on other things, such as decluttering, packing and removing personalized decor to make your home more appealing to prospective buyers.
#2. Declutter All Your Drawers, Cabinets and Cupboards
When staging your kitchen, you want to make sure it looks neat and organized - something that can be hard to achieve if you have a lot of clutter in your drawers, cabinets and cupboards. To make things easier on yourself (and potential buyers), you should declutter these areas.
Take everything out, sort through it and put only essential items back in. Anything else can either be donated, given away or thrown away. Don't forget to organize the insides of your cabinets and drawers, too!
#3. Make Sure the Paint is Neutral and Bright
The colors of your walls can make a huge difference when it comes to selling your home. If yours is outdated or too dark, potential buyers might be turned off. Freshen up the paint in your kitchen so that it looks clean and inviting. Stick with neutral colors such as white, gray or beige to make it more appealing to buyers.
#4. Double-Check Your Lighting, and If There's Not Enough, Add More
Lighting is important when it comes to staging your kitchen. Natural light is ideal because it makes the room seem bigger and brighter. However, if there's not enough natural light coming in, you'll need to add some artificial lighting to make the space look inviting.
Consider replacing your existing lights with something more modern or adding an accent light in the center of the room to draw attention to certain features.
#5. Upgrade Your Cabinet Handles and Drawer Pulls
Your cabinet handles and drawer pulls can make a big difference when it comes to staging your kitchen. Replacing them with something more modern and eye-catching is a simple way to make the space look more inviting.
Look for handles that are both stylish and functional, such as brass or brushed nickel. Be sure to measure your drawers before shopping so you can find ones that fit perfectly.
#6. Make Sure the Counters are Completely Clear
When staging your kitchen, make sure all the countertops are completely clear. This includes everything from small appliances to dishes, utensils and other items. The cleaner and more open the space looks, the better it will be for potential buyers.
If you need somewhere to store these things during showings, consider getting a basket or box that you can quickly move out of the way when necessary.
#7. Add a Live Plant
Adding a live plant to the room is an easy way to bring it to life and make it look more inviting. Look for something like a small succulent or peace lily that doesn't need too much maintenance but will still add a touch of greenery to the room. You'll be surprised at how much a little bit of nature can do for your kitchen.
Are You Buying or Selling a Home in Lakewood?
If you're not already living in Lakewood, or if you are but you're looking for a new home, we're here to help. Call us right now at 562-882-1581 or start browsing our Lakewood real estate listings to find your dream home today!
You can also browse:
Long Beach real estate listings
Bellflower real estate listings