Should You Remodel Your Entire Bathroom to Sell Your House?
Posted by Allison Van Wig on Thursday, November 21, 2019 at 2:33 PM
By Allison Van Wig / November 21, 2019
Comment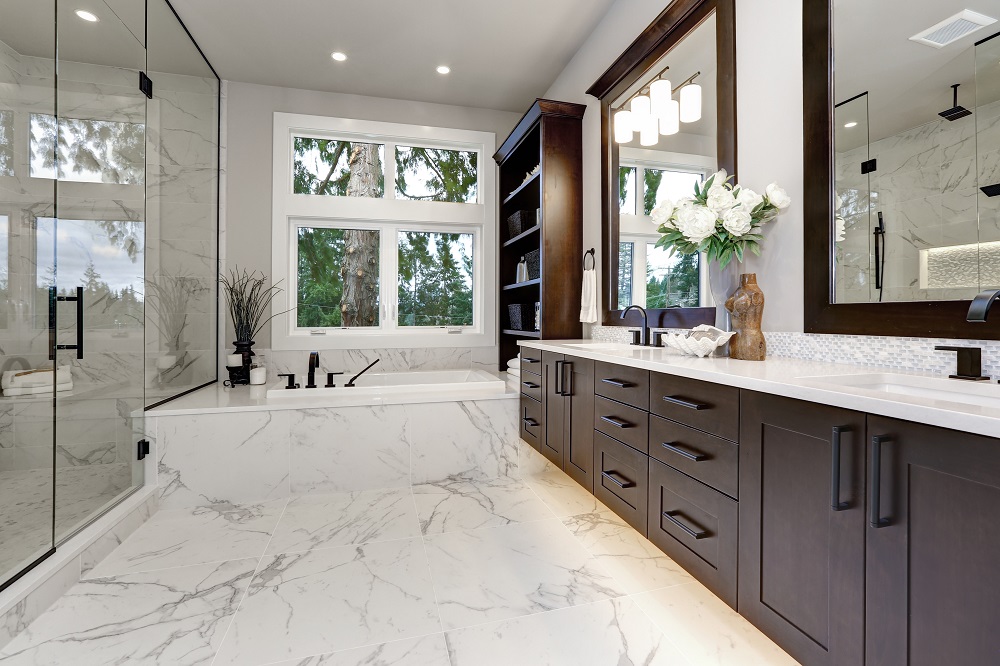 When you're selling your home, whether it's a house in Lakewood or a condo in Long Beach, it's a good idea to update your bathroom and make a few improvements—but should you do a major overhaul?
Should You Remodel Your Entire Bathroom to Sell Your House?
Before you make any major decisions (especially about dropping loads of cash on a home you're about to sell), it pays to talk to your Lakewood Realtor® first. Your agent will know what the market can bear and whether buyers are likely to spend more on your home once you've remodeled—and whether you're likely to recoup all of your remodeling costs at the closing table.
Every house is different, which means you'll need to rely on your Realtor's expertise.
Affordable Bathroom Upgrades That Are Likely to Pay Off at the Closing Table
While a major bathroom overhaul could cost you in the tens of thousands and only returns, on average, 70.4 percent of your investment when you sell, small upgrades (many of which you can do yourself) tend to pay off much better.
"For resale, focus on the visuals: nice tile, nice colors, nice fixtures… and don't spend a lot on the high-end utilities because most people can't tell the difference," says Cameron Snyder, president of Roomscapes Luxury Design Center in Boston.
That means choosing upgrades that are timeless—like neutral colors, elegant fixtures, and plain replacements that can be personalized with accessories when the new buyer moves in.
Small things count when you're showing your home, too. Consider:
Replacing your tired shower curtain with something fresh and new

Regrouting tubs and showers

Putting out brand-new towels that nobody uses (and that you only bring out when someone's coming to see the house)

Adding an eye-catching focal point, like a beautiful vase or a spa basket brimming with luxurious extras

Decluttering countertops so they appear as spacious as possible

Swapping out your shower head for a luxurious, rain-style shower head or handheld shower head
Already Making Semi-Major Renovations?
If you already plan to make some renovations, there are a few places to splurge that really resonate with buyers.
If you're planning to replace the floor, spring for radiant heat floor mats that really add some "wow" factor to your bathroom.

Repainting? You'll have to take out the vanity, so replace it with something new and modern.

Change out your faucets with double-handled pieces in chrome, satin nickel, brushed nickel, or stainless steel.
The Bottom Line: You Still Need to Talk to Your Realtor
Your Realtor knows everything about the market, including whether any bathroom upgrades or updates are going to help sell your home. You'll still need to talk to your agent about which upgrades and updates will pay off, because what works in one neighborhood may go over like a lead balloon in another.
Are You Selling a Home in Lakewood or Long Beach?
If you're selling your home in Lakewood or Long Beach, get in touch with us today for a FREE comparative market analysis. We'll let you know exactly how much your home is worth on today's market in its current condition—and we'll talk to you about how we help our clients sell faster (and at a better price).
Call us at 562-708-3530 to find out how we can help you sell your home faster and at a better price. We'll even give you a free home valuation so you know how much your house is worth on today's market, so call us today!