Revealed: 7 Tips for Selling Your Home Fast
Posted by Allison Van Wig on Thursday, September 29, 2022 at 7:00 AM
By Allison Van Wig / September 29, 2022
Comment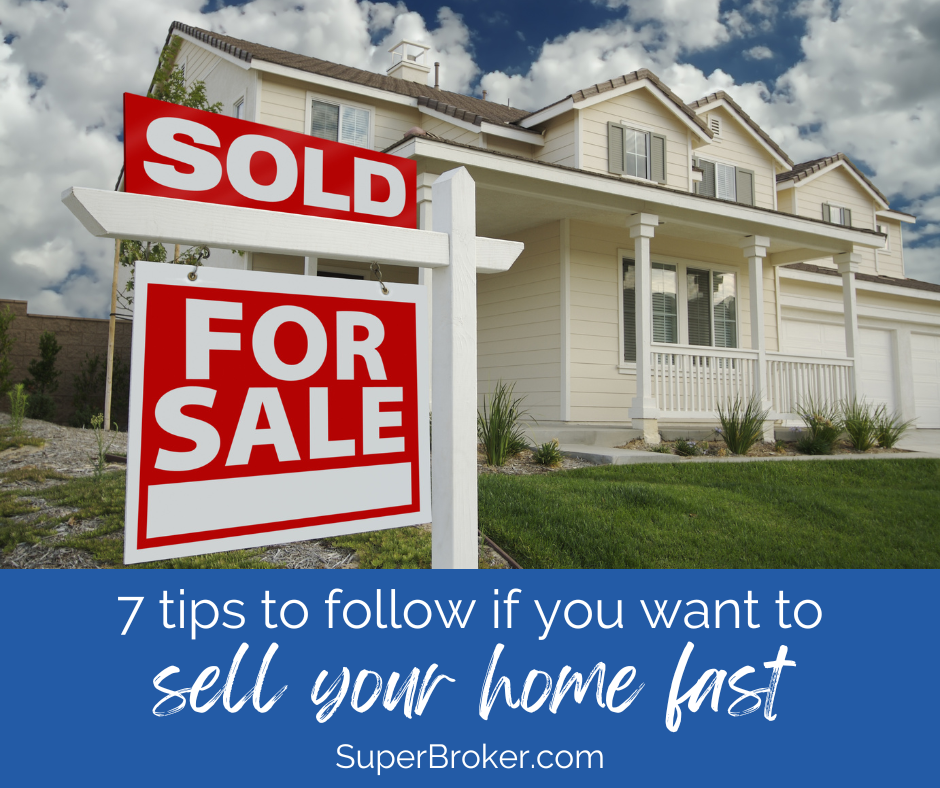 If you're thinking about selling your home in Lakewood or Long Beach, now's a great time - you may be able to sell it quickly and for top dollar. You have a better shot at moving your home quickly (and at the right price) if you follow the seven tips outlined in this guide.
Revealed: 7 Tips for Selling Your Home Fast
Check out these seven tips that can help you sell your home in Lakewood or Long Beach quickly and at the right price:
Declutter your home to make it look more spacious
Clean up all the surfaces and floors to give a fresh appearance
Make necessary repairs to any broken appliances or fixtures
Stage your home so that it looks its best for potential buyers
Only work with a skilled real estate agent who's sold a lot of homes in Lakewood and Long Beach
Price your home properly according to your real estate agent's guidance
Negotiate if a buyer offers you less than list price
Here's a closer look at each.
Tip #1 for Selling Your House Fast: Declutter Your Home to Make it Look More Spacious
If your home is cluttered, it's going to look small - no matter how big it actually is. When potential buyers come to see your home, they want to be able to imagine themselves living there. That's hard to do if every surface is covered with stuff. Go through your entire home and get rid of anything you don't absolutely need. This includes clothes, furniture, toys, knick-knacks, and anything else that's just taking up space. If you have too much stuff to fit in your home, consider renting a storage unit.
Tip #2 for Selling Your Home Quickly: Clean Up All the Surfaces and Floors
A clean home is a selling point. No one wants to buy a home that looks dirty or like it hasn't been well-maintained. Before you put your home on the market, give it a good cleaning from top to bottom. This includes dusting, vacuuming, mopping, and scrubbing all the surfaces in your home. If you have carpets, they should be professionally cleaned. The same goes for upholstered furniture. These pieces can collect a lot of dirt and dust, even if they don't look dirty.
Related: Tips for helping your dog adjust to a new home
Tip #3 to Sell Your Home Fast: Make Necessary Repairs
If there are any broken appliances or fixtures in your home, now's the time to fix them. Potential buyers will notice these things and it could make them second-guess their decision to buy your home. You don't need to do major renovations, but anything that's broken should be fixed before you put your home on the market.
Tip #4 for Quickly Selling Your Home: Stage Your Home So That it Looks Its Best for Potential Buyers
Staging is the process of setting up your home in a way that's appealing to buyers. This means making it as attractive as possible to everyone who comes to see it. You may need to rearrange furniture (or put some furniture in storage), replace personalized decor with more neutral pieces, or even repaint to get rid of bold colors that could turn off buyers. If you don't want to stage your entire home, you can just stage the most important rooms, like the living room, kitchen, and master bedroom. (But please note that we do recommend staging your entire home.)
Tip #5 for Selling Your Home Fast: Only Work With a Skilled Real Estate Agent Who's Sold a Lot of Homes in Lakewood and Long Beach
If you want to sell your home quickly (and at the right price), you need to work with a skilled real estate agent. This is someone who knows the ins and outs of the Lakewood and Long Beach real estate market. They'll be able to help you price your home competitively, market it to the right buyers, and negotiate if an offer comes in below list price.
Related: Red flags to watch for if you're buying a home "as-is"
Tip #6 for Selling Your Home Quickly: Price Your Home Properly According to Your Real Estate Agent's Guidance
You might be tempted to price your home on the high end, thinking that you can always negotiate down. But this could backfire. If you price your home too high, buyers may not even bother looking at it. And if they do look at it, they'll compare it to other homes at the same price point; yours will come up short, and buyers may not be interested in making an offer. The best way to do drum up interest and make your home competitive on the market is to price it right from the start.
Tip #7 for Quickly Selling Your House: Negotiate if a Buyer Offers You Less Than List Price
If you've priced your home correctly, you shouldn't have any trouble getting buyers to come in at or above list price. But if a buyer does come in below list price, you can try to negotiate. If their offer is close to your asking price, you may be able to meet them in the middle. But if their offer is significantly lower than what you're asking, it's probably best to counter with a higher price or walk away from the deal.
Related: Is it ever safe to waive contingencies when you buy a home?
Are You Buying or Selling a Home in Lakewood?
If you're not already living in Lakewood, or if you are but you're looking for a new home, we're here to help. Call us right now at 562-882-1581 or start browsing our Lakewood real estate listings to find your dream home today!
You can also browse:
Long Beach real estate listings
Bellflower real estate listings
Signal Hill real estate listings