Over the River and Through the Woods… Thanksgiving Traditions for Lasting Memories
Posted by Allison Van Wig on Thursday, November 21, 2019 at 2:31 PM
By Allison Van Wig / November 21, 2019
Comment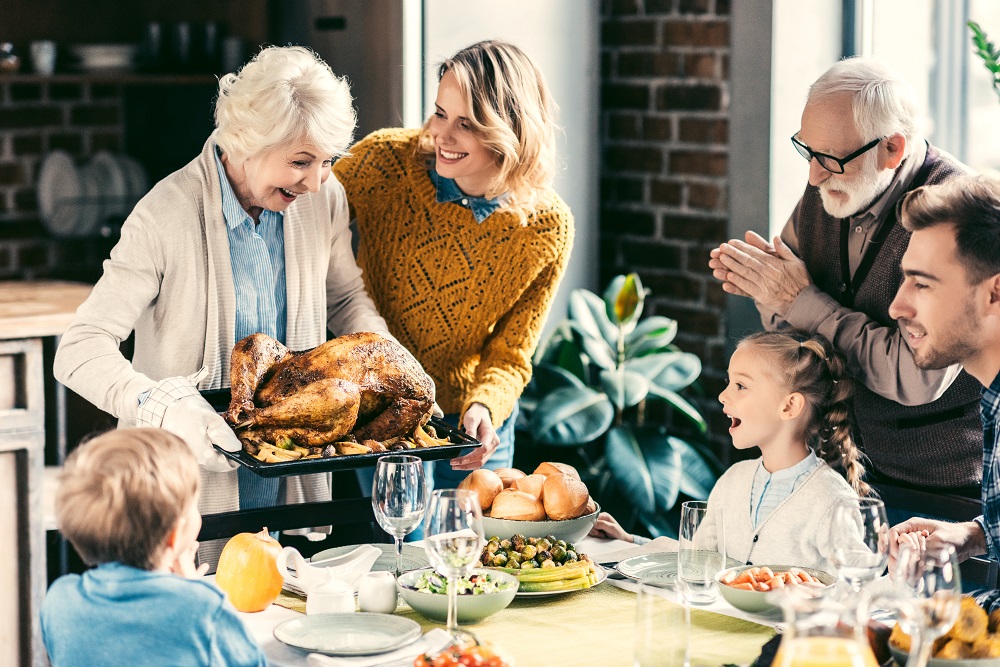 Rewritten by Jane Whitten
This special time of year gives us all a chance to share in our own traditions and hopefully have a visit with friends and family and share a holiday meal. Thanksgiving is always that perfect time to reflect on those things in our lives that we are grateful for. May this upcoming holiday season bring you health and happiness.
In additions to the normal things, like maybe having the Macy's Thanksgiving Parade on in the background as you prepare for the feast, I hope you can continue with your traditions and build more memories for you to reflect on. As you can see from the photograph, one of my many traditions is to always make a turkey wrapped in bacon, I enjoy the process plus everyone really enjoys the finished result.
Thanksgiving is a great holiday, in so many ways. It's a celebration everyone across the country can share; one that crosses all backgrounds, beliefs, and upbringings. This year, many families will return to long-standing Thanksgiving traditions passed through generations, and other families will be starting brand new ones.
Some of the best traditions begin by accident or start out as a "just this once" event and then go on to become permanent and wonderful rituals year after year. These can be elaborate or simple, such as participating in Justin Rudd's annual Turkey Trot down along the beach on Thanksgiving morning or running a Meals on Wheels route dressed as pilgrims, or simply picking up Pumpkin Spice lattes and gathering around to watch the Macy's Parade and celebrate the kick-off of the Holiday Season!
Perhaps one of the oddest traditions I have heard was someone who every year looked forward to climbing on tractors and cutting firewood with her sister and father. It was said that her face would light up just talking about dragging "well-seasoned" dead hardwood trees from the woods and taking it back to the barnyard to chop! Not exactly something for our neighborhood, but the joy those Thanksgiving rituals brought her illustrates just how important these moments are.
Thanksgiving brings family from all corners of the country together – sometimes for just that one day a year. What better opportunity for fathers & daughters, grandmothers & grandchildren, and mothers & tweens to head out for a hike after a full meal. On these sidewalks and park paths, families who are usually in the habit of communicating through Facebook can enjoy one-on-one, with full-attention conversations.
Whatever your traditions are, and whatever your new traditions may become, I hope you embrace and enjoy them. From my family to yours, have a wonderful Thanksgiving!