Our Top 5 Tips for People Who Want to Sell a Home in Lakewood or Long Beach
Posted by Allison Van Wig on Tuesday, November 8, 2022 at 7:00 AM
By Allison Van Wig / November 8, 2022
Comment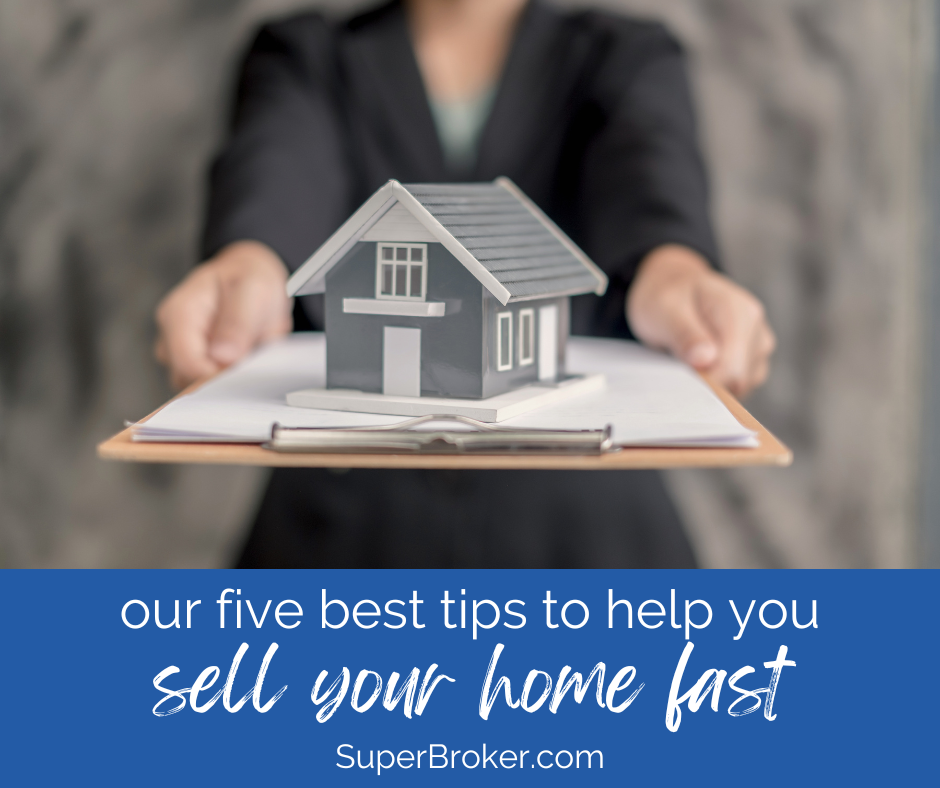 If you're thinking about selling your home in Lakewood or Long Beach, now's a great time - but you should follow these tips to make sure your sale goes off without a hitch.
Our Top 5 Tips for People Who Want to Sell a Home in Lakewood or Long Beach
Check out our five best tips for people who are thinking about selling a home:
Have realistic expectations about the selling process
Clean and stage your home to make it look its best
Find the right real estate agent
Settle on the perfect price
Don't be afraid to negotiate with potential buyers
Here's a closer look at each.
Tip #1 for Home-Sellers: Have Realistic Expectations About the Selling Process
If you're like most people, you probably have some expectations about how quickly your home will sell. In a perfect world, you'd find a buyer the day after you listed your property - but that's just not realistic. In most cases, it takes at least a few weeks (or even months) to find a buyer for your home. It's important to be patient and not get too discouraged if your home doesn't sell immediately. And remember: Your real estate agent will be there to guide you every step of the way.
Related: What to do if your appraisal comes back low
Tip #2 for Home-Sellers: Clean and Stage Your Home to Make It Look Its Best
Once you've made the decision to sell your home, it's time to start getting it ready for potential buyers. The first step is to give your home a good cleaning from top to bottom. This includes scrubbing the floors, dusting all surfaces, and cleaning the windows. Once your home is sparkling clean, you can start thinking about staging. Staging is the process of arranging furniture and decor in a way that makes your home look its best. A well-staged home will be more appealing to potential buyers and may even sell faster.
Tip #3 for Home-Sellers: Find the Right Real Estate Agent
If you're selling your home, you'll need to find a good real estate agent to help you with the process. Not all agents are created equal - some are better than others at marketing homes, negotiating deals, and dealing with the paperwork. After you have a few agents in mind, interview each one to find the best fit for your needs. You want to know about marketing strategies, communication styles, and above all, how to price your home.
Related: 5 plants to consider using when you're selling your home
Tip #4 for Home-Sellers: Settle on the Perfect Price
Pricing your home is one of the most important (and difficult) aspects of selling. If you price your home too high, it may sit on the market for months without attracting any buyers. But if you price it too low, you could end up leaving money on the table. The best way to come up with a fair price for your home is to work with a real estate agent who knows the local market. They can help you compare your home to similar properties that have recently sold in the area.
Tip #5 for Home-Sellers: Don't Be Afraid to Negotiate With Potential Buyers
After you've found a buyer for your home, it's time to start negotiating. Remember: The buyer's initial offer is almost never their best offer. There's usually some room for negotiation, so don't be afraid to counter-offer if you think the price is too low. And if you're really not happy with the buyer's offer, you can always walk away from the deal.
Related: Should you hire a professional cleaner before you list your home for sale?
Are You Buying or Selling a Home in Lakewood?
If you're not already living in Lakewood, or if you are but you're looking for a new home, we're here to help. Call us right now at 562-882-1581 or start browsing our Lakewood real estate listings to find your dream home today!
You can also browse:
Long Beach real estate listings
Bellflower real estate listings
Signal Hill real estate listings