How to Help Your Dog Adjust to Your New Home
Posted by Allison Van Wig on Wednesday, September 14, 2022 at 7:00 AM
By Allison Van Wig / September 14, 2022
Comment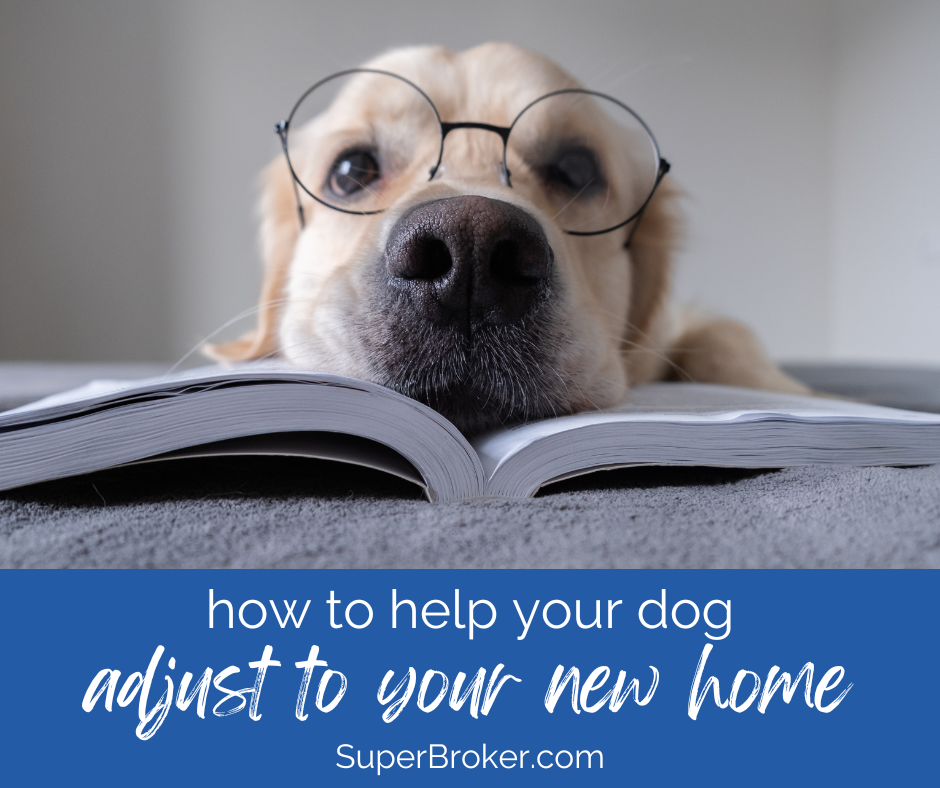 If you've just moved into a new home with your dog, you may be wondering how to help him adjust. Dogs are creatures of habit and love familiarity, so a big move can be quite stressful for them. Here are some tips to make the transition as smooth as possible.
How to Help Your Dog Adjust to Your New Home
Dogs are very adaptable, but there are a few things you can do to help your pup adjust to your new home. Check out these tips:
Make sure your dog is comfortable in their crate.
Pet-proof everything.
Create a familiar space with your dogs bed and other items.
Explore your new neighborhood slowly.
Give your dog plenty of extra love and attention.
Here's a closer look at each.
Tip #1 to Help Your Dog Adjust to Your New Home: Make Sure They're Comfortable in Their Crate
If your dog is crate trained, make sure to set up their crate in a place that they feel comfortable in. This will be their "safe space" and will help them feel more at ease in their new environment.
Related: The 7 best places to take your grandkids when they visit you in Long Beach
Tip #2 to Help Your Dog Adjust to Your New Home: Pet-Proof Everything
Before letting your dog roam freely, take some time to pet-proof your home. This means making sure that all poisonous plants are out of reach, electrical cords are hidden, and there are no small spaces where they could get stuck.
Tip #3 to Help Your Dog Adjust to Your New Home: Create a Familiar Space
In your new home, create a space that is just for your dog. This could be in a corner of a room or even in their crate. Put their bed in this space, along with some of their favorite toys. This will help them feel like they have a safe place to retreat to when they need it.
Related: Can you buy a home after bankruptcy?
Tip #4 to Help Your Dog Adjust to Your New Home: Explore Your Neighborhood Slowly
After you've pet-proofed your home, it's time to explore your new neighborhood with your dog. Go for short walks around the block at first, gradually increasing the distance as they get more comfortable. It's also a good idea to introduce them to any new people or animals you meet along the way.
Related: 3 fun and quirky adventures in Long Beach
Tip #5 to Help Your Dog Adjust to Your New Home: Give Them Plenty of Extra Love and Attention
Moving is a big deal for everyone involved, so make sure to give your dog plenty of extra love and attention during this time. This includes things like extra cuddles, treats, and walks. With a little patience and understanding, your dog will soon feel right at home.
Are You Buying or Selling a Home in Lakewood?
If you're not already living in Lakewood, or if you are but you're looking for a new home, we're here to help. Call us right now at 562-882-1581 or start browsing our Lakewood real estate listings to find your dream home today!
You can also browse:
Long Beach real estate listings
Bellflower real estate listings
Signal Hill real estate listings