How to Help a Cat Settle Into Your New Home in Lakewood
Posted by Concierge Van Wig & Associates on Sunday, August 8, 2021 at 11:36 AM
By Concierge Van Wig & Associates / August 8, 2021
Comment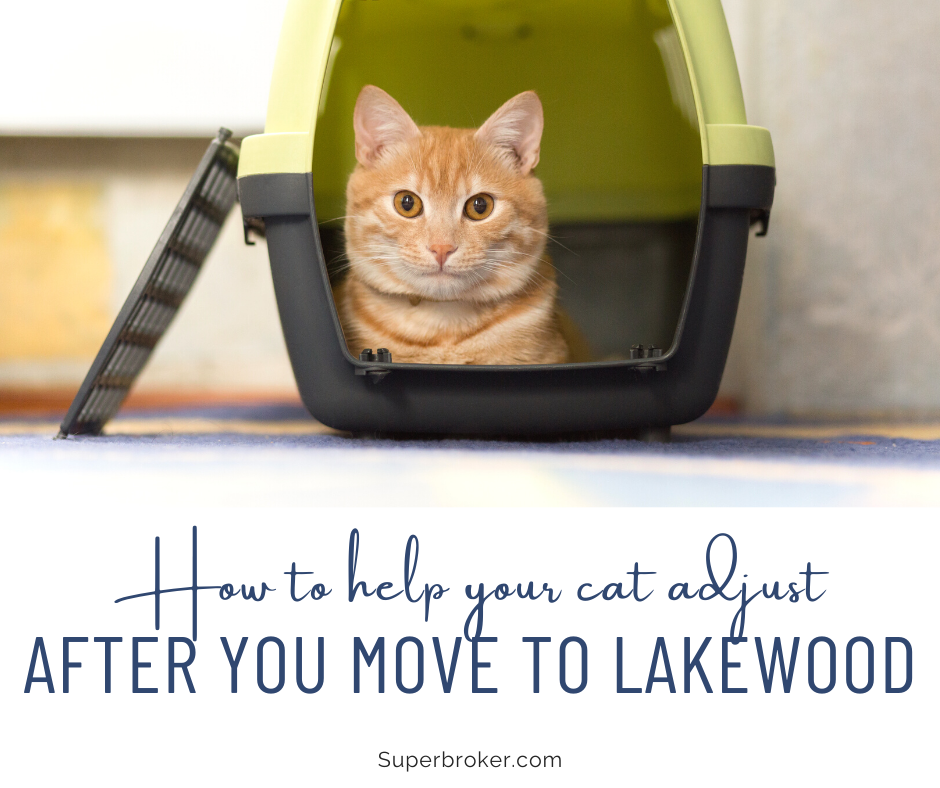 If you're a cat parent, you know that your feline family member probably isn't a huge fan of change – but fortunately, there are some things you can do to help her settle into your new home in Lakewood.
How to Help a Cat Settle Into Your New Home in Lakewood
When you arrive at your new home, you'll want your cat to settle in as quickly – and as easily – as possible. These three tips can help:
Let your cat explore one room at a time
Get back to your normal routine as soon as you can
Spend more time than usual with your cat
Here's a closer look at each.
Tip #1 to Help Your Cat Settle Into Your New Home in Lakewood: Let Your Cat Explore One Room at a Time
When you're all moved in and you've brought the cat into the house, take it easy – he doesn't have to explore it all at once. In fact, doing so could freak him out a little bit. Experts suggest letting your cat explore only one room or area at a time, so it may be best to place his carrier near his food and water bowls and close all the doors in the rest of the home. That way, he can explore what's open and wait a while for the rest.
Related: How to keep your sanity when moving with kids
Tip #2 to Help Your Cat Settle Into Your New Home in Lakewood: Get Back to Your Normal Routine as Soon as You Can
If you can get back to your normal routine, you should. Your cat likely thrives on knowing when you'll be home, when you'll be away, when she'll hear the crack of a cat food can opening… you get the picture. The sooner you can return to the routine your cat is used to, the less stressed she'll be.
Tip #3 to Help Your Cat Settle Into Your New Home in Lakewood: Spend More Time Than Usual Together
If you have the ability, spend extra time with your feline family member after your move. Carve out a few minutes (or more) before and after work for one-on-one playtime or snuggles (or both). Even if your cat isn't very affectionate, he'll do better with the move if he knows you're there to offer comfort if he wants it.
Related: Pet moving safety tips
Are You Buying or Selling a Home in Lakewood?
If you're not already living in Lakewood, or if you are but you're looking for a new home, we're here to help. Call us right now at 562-882-1581 or start browsing our Lakewood real estate listings to find your dream home today!
You can also browse:
Long Beach real estate listings
Bellflower real estate listings