How to Find the Perfect Vacation Home in Long Beach or Lakewood
Posted by Allison Van Wig on Saturday, March 25, 2023 at 7:00 AM
By Allison Van Wig / March 25, 2023
Comment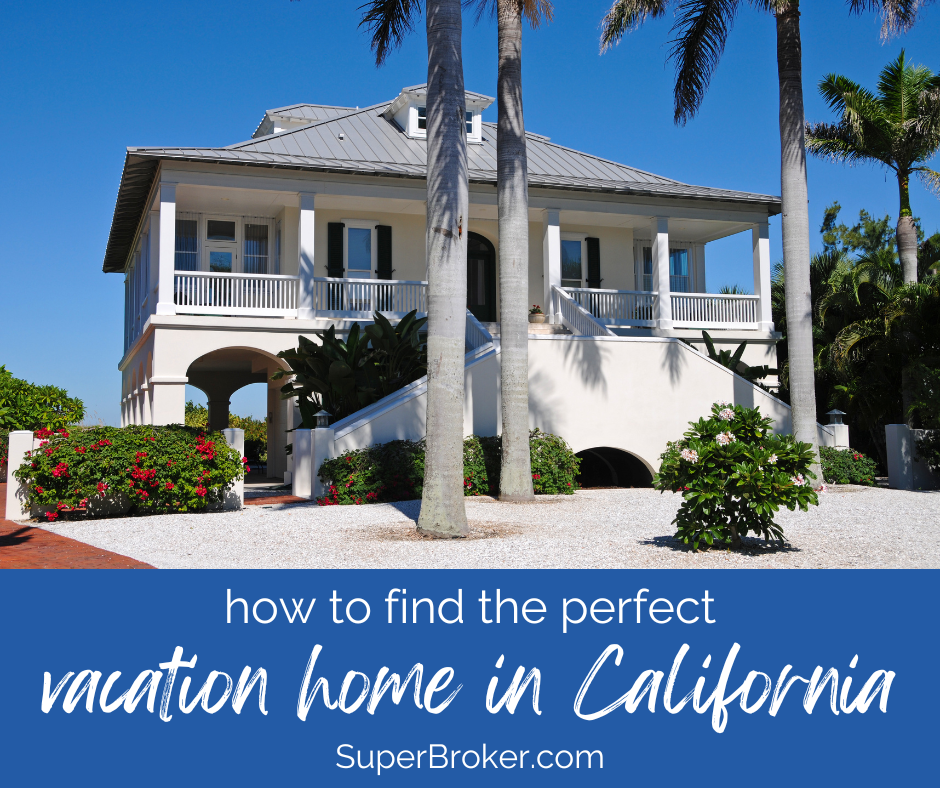 Dreaming of owning a vacation home in Long Beach or Lakewood? You're not alone! These two cities are known for their fantastic weather, beautiful beaches, and laid-back vibes, making them ideal spots for a getaway. In this guide, we'll walk you through the steps to find the perfect vacation home in either of these locations.
Get Your Priorities Straight
Before you start your search, it's crucial to identify what's most important to you in a vacation home. Ask yourself the following questions:
Do you prefer being close to the beach, or would you rather have easy access to shopping, dining, and entertainment?
What size property do you need? Consider the number of bedrooms, bathrooms, and living spaces.
Are you looking for a low-maintenance condo or a spacious single-family home?
What's your budget for the vacation home?
Having a clear idea of your priorities will help you stay focused during your search and ensure you find a property that meets your needs.
Work With a Local Real Estate Agent
Finding the perfect vacation home in Long Beach or Lakewood can be a challenge, especially if you're not familiar with the area. That's where a local real estate agent comes in. They'll have in-depth knowledge of the market, neighborhoods, and available properties. Plus, they can provide invaluable guidance throughout the entire process.
Here are some tips for finding a great real estate agent:
Look for agents who specialize in vacation homes or have experience working with out-of-town buyers.
Check online reviews and ask for references from past clients.
Interview a few agents to find the one who understands your needs and has a compatible communication style.
Do Your Research on Neighborhoods
Long Beach and Lakewood both have diverse neighborhoods with distinct characteristics. Some areas are quiet and residential, while others are bustling and close to attractions. To find the perfect vacation home, you'll need to research the neighborhoods in each city.
Related: 5 neighborhoods to explore in Long Beach and Lakewood
In Long Beach, consider exploring:
Belmont Shore: A vibrant neighborhood with a lively shopping and dining scene, just steps from the beach.
Naples: An upscale area with picturesque canals and luxurious homes.
Alamitos Beach: A diverse and walkable community close to downtown Long Beach.
In Lakewood, take a look at:
Lakewood Village: A charming area with tree-lined streets and a mix of detached homes and condos.
Mayfair: A friendly neighborhood with parks and good schools.
Carson Park: A peaceful residential area with easy access to parks and golf courses.
Related: 10 great reasons to invest in real estate in Long Beach
Visit Potential Properties
Once you've narrowed down your search to a few neighborhoods, it's time to start visiting properties. Here are some tips to make the most of your property visits:
Schedule visits during different times of the day to get a feel for the neighborhood's atmosphere.
Take notes and photos to help you remember each property's features and drawbacks.
Be prepared to act quickly if you find the perfect vacation home, as desirable properties in Long Beach and Lakewood can sell fast.
Consider the Costs of Ownership
Owning a vacation home comes with various expenses beyond the purchase price. As you search for the perfect property, keep these additional costs in mind:
Property taxes and insurance: These can vary depending on the location and value of your vacation home.
Maintenance and repairs: Regular upkeep is essential to protect your investment and ensure your vacation home remains in good condition.
Utilities: Even when you're not using your vacation home, you'll need to cover basic utilities like water, electricity, and internet.
Property management: If you don't live nearby, you may need to hire a property management company to look after your vacation home and address any issues that arise.
Think About Rental Potential
One way to offset the costs of owning a vacation home in Long Beach or Lakewood is to rent it out when you're not using it. Consider the following factors to determine if your property could be a successful rental:
Location: Vacation homes near popular attractions, the beach, or with easy access to public transportation are more likely to attract renters.
Amenities: Properties with desirable features like a pool, modern appliances, or outdoor living spaces can command higher rental rates.
Local regulations: Familiarize yourself with any rules or regulations regarding short-term rentals in the area, as some neighborhoods may have restrictions.
If you decide to rent out your vacation home, be prepared to invest time and effort into marketing, managing bookings, and maintaining the property. Alternatively, you can work with a property management company to handle these tasks for you.
Related: 5 home improvements that could increase your property's value
Make an Offer and Close the Deal
Once you've found the perfect vacation home in Long Beach or Lakewood, it's time to make an offer. Your real estate agent can help you determine a fair price based on comparable properties in the area and guide you through the negotiation process.
After your offer is accepted, you'll need to complete a home inspection, secure financing, and finalize any necessary paperwork. With your real estate agent's assistance, this process should go smoothly, bringing you one step closer to enjoying your dream vacation home.
Related: How to choose the right lender for your next home purchase
Enjoy Your Long Beach or Lakewood Getaway
Finding the perfect vacation home in Long Beach or Lakewood takes time, effort, and careful planning. By following the steps outlined in this guide, you'll be well on your way to owning a fantastic getaway spot in one of these beautiful Southern California cities. Get ready to kick back, relaxs and soak up the sun in your new home away from home.
Are You Buying or Selling a Home in Lakewood?
If you're not already living in Lakewood, or if you are but you're looking for a new home, we're here to help. Call us right now at 562-882-1581 or start browsing our Lakewood real estate listings to find your dream home today!
You can also browse:
Long Beach real estate listings
Bellflower real estate listings
Signal Hill real estate listings