How to Declutter Your Closet to Sell Your Home
Posted by Concierge Van Wig & Associates on Wednesday, September 8, 2021 at 9:31 PM
By Concierge Van Wig & Associates / September 8, 2021
Comment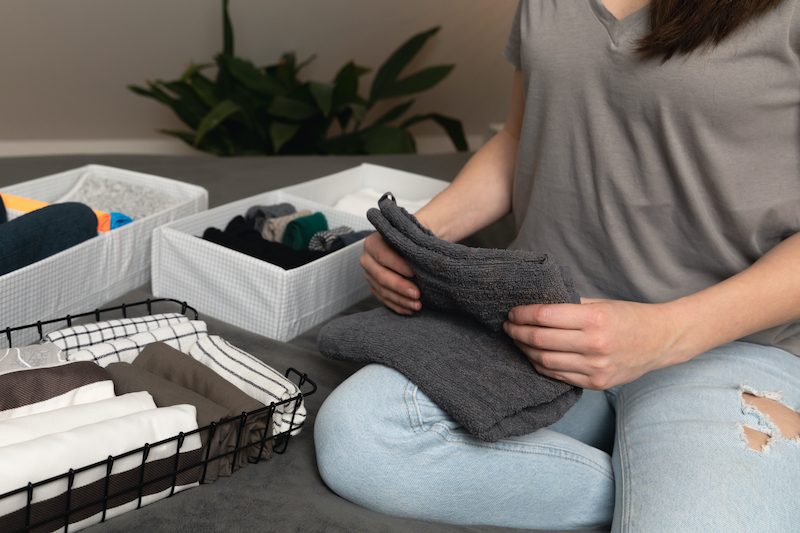 If you're like most people selling a home in Lakewood or Long Beach, you know that prospective buyers are going to take a good, long look inside your closets to determine whether there's enough space for them to keep all their necessities inside – and that means you need to declutter your closets, pronto. But how? This guide explains.
How to Declutter Your Closet to Sell Your Home
Decluttering your closet can feel like a monumental task – but if you're organized and approach it the right way, it doesn't have to be. The end goal is to have a closet that contains about a third of what it currently contains, so here's how you get there:
Remove seasonal clothing
Look for sentimental items
Clear off the shelves
Clean up the floor
Here's a closer look at each.
Step #1 to Decluttering Your Closet: Remove Seasonal Clothing
Start with the easy stuff: seasonal clothing. If you're not going to wear something for another six months simply because the weather won't permit it, put it in a box. Better yet, decide whether you'll really wear it when the weather changes again; if you won't, put it in a box or bag to donate to a local charity.
Related: Best places to donate clothes and household items in Long Beach
Step #2 to Decluttering Your Closet: Look for Sentimental Items
If you've been holding on to a T-shirt from high school, an ex's jacket or anything else for sentimental reasons, now may be the time to let it go. Experts say that many people hold onto items like these because they don't trust their memories to hold up – and to a degree, it's okay to keep items that help you remember things. However, if you're hanging on to items in your closet that aren't as sentimental to you as you tell yourself they are, go ahead and donate them. (This requires you to be pretty honest with yourself!)
Pro Tip: If the only time you remember an event is when you see the item connected to it, that's a sign that it's time to let go of the item.
Step #3 to Decluttering Your Closet: Clear off the Shelves
Clear off all your closet shelves except those designed for décor. That may mean moving blankets to the linen closet or into a box for storage, putting shoes in the hall closet or into a box for storage), or putting any number of other things that you may have forgotten about in – you guessed it – storage.
Related: 3 easy ways to update your home on a budget
Step #4 to Decluttering Your Closet: Clean up the Floor
Pick up all the items off your closet floor (even shoes). Your floors should be clear so prospective buyers can appreciate how much space is really available in the closet. Get rid of boxes and any other items on the floor and move them to storage – you can put them in your new closet in your new home (or better yet, go through them and decide which items to donate and which to keep).
Are You Buying or Selling a Home in Lakewood?
If you're not already living in Lakewood, or if you are but you're looking for a new home, we're here to help. Call us right now at 562-882-1581 or start browsing our Lakewood real estate listings to find your dream home today!
You can also browse:
Long Beach real estate listings
Bellflower real estate listings