How to Choose the Right Homeowner's Insurance Policy for Your New Home
Posted by Allison Van Wig on Tuesday, April 11, 2023 at 7:00 AM
By Allison Van Wig / April 11, 2023
Comment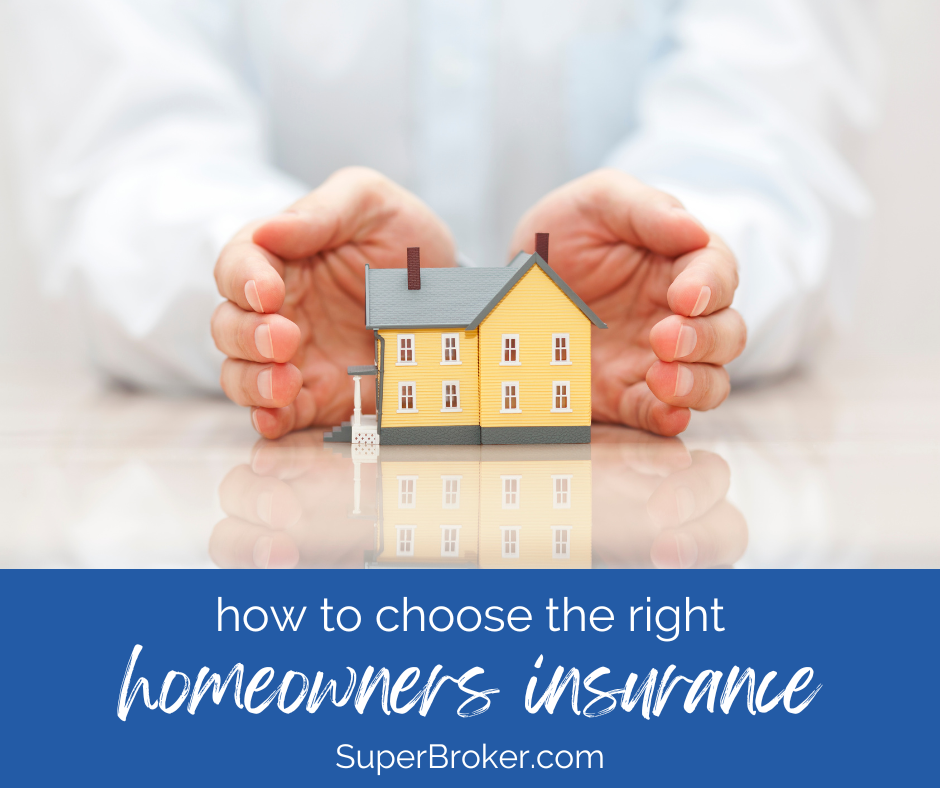 As a new homeowner, one of the essential steps you need to take is choosing the right homeowner's insurance policy. Homeowner's insurance protects your home and personal property in the event of unexpected events like theft, fire, or natural disasters. Here are some tips on how to choose the right homeowner's insurance policy for your new home.
Please keep in mind that here in California some insurance companies are not issuing NEW policies on dwellings because of the expanded Fire Season due to climate changes. Please have YOUR REALTOR guide you in making sure you will be able to insure your new residence.
Understand the Types of Homeowners Insurance Coverage
Before you start shopping for homeowner's insurance, it's important to understand the types of coverage available. Most policies include the following types of coverage:
Dwelling coverage: This covers the structure of your home and any attached structures like a garage or deck.
Personal property coverage: This covers your personal belongings like furniture, electronics, and clothing.
Liability coverage: This protects you if someone is injured on your property and sues you for damages.
Additional living expenses coverage: This covers the cost of living elsewhere if your home is damaged and you need to stay elsewhere while it's being repaired.
Consider Your Home's Value
The amount of homeowner's insurance you need depends on the value of your home. You should have enough coverage to rebuild your home in the event of a total loss. Keep in mind that the value of your home is not the same as the market value. The market value includes factors like location, school district, and other features that contribute to the home's resale value. The value of your home for insurance purposes is the cost to rebuild it. You can estimate this by using a home replacement cost estimator.
Related: 10 great reasons to invest in real estate in Long Beach
Shop Around for Quotes
Once you have an idea of the coverage you need, it's time to start shopping for quotes. You can contact insurance companies directly or work with an independent insurance agent who can provide quotes from multiple companies. It's a good idea to get quotes from several companies to compare coverage and pricing. Keep in mind that the cheapest policy may not always be the best option. You want to make sure you're getting the coverage you need at a price you can afford.
Read the Fine Print
When you're reviewing insurance policies, it's essential to read the fine print carefully. Make sure you understand the terms and conditions of the policy and ask questions if you need clarification. Pay attention to any exclusions or limitations on coverage. For example, some policies may not cover damage from floods or earthquakes. If you live in an area prone to these types of events, you may need to purchase additional coverage.
Related: 5 neighborhoods to explore in Long Beach and Lakewood
Consider Discounts
Many insurance companies offer discounts that can help you save money on your homeowner's insurance policy. Some common discounts include:
Multi-policy discounts: If you have multiple insurance policies with the same company, you may be eligible for a discount.
Security system discounts: If you have a security system installed in your home, you may be eligible for a discount.
Claims-free discounts: If you haven't filed any claims in a certain number of years, you may be eligible for a discount.
Ask about these and any other available discounts when you're shopping for quotes.
Related: How to choose the right lender for your next home purchase
Review Your Policy Annually
Your homeowner's insurance needs may change over time, so it's important to review your policy annually to ensure you have the coverage you need. For example, if you've made significant improvements to your home, you may need to increase your dwelling coverage. If you've acquired expensive new items like jewelry or art, you may need to increase your personal property coverage. Review your policy annually and make any necessary adjustments to ensure you're adequately covered.
Choosing the right homeowner's insurance policy is an essential step in protecting your new home and personal property. Understand the types of coverage available, consider your home's value, shop around for quotes, read the fine print, consider discounts, and review your policy annually. Taking these steps will help you find the right policy to ensure your peace of mind and protect your investment. Remember that homeowner's insurance is not something to take lightly, and you should take the time to review your options carefully.
By understanding your needs and researching various policies, you can select the best coverage for your home. Remember to not only compare prices but also consider the level of protection each policy offers. It's worth taking the time to find the right policy to protect your new home and personal property, and it can save you from significant financial loss in the long run.
Don't hesitate to ask questions or seek advice from a professional insurance agent if you're unsure about anything. They can help you understand the nuances of your policy and ensure you have the right coverage for your needs. With the right homeowner's insurance policy, you can rest easy knowing that your new home is protected from unexpected events.
Are You Buying or Selling a Home in Lakewood?
If you're not already living in Lakewood, or if you are but you're looking for a new home, we're here to help. Call us right now at 562-882-1581 or start browsing our Lakewood real estate listings to find your dream home today!
You can also browse:
Long Beach real estate listings
Bellflower real estate listings
Signal Hill real estate listings