How Much House Can You Really Afford?
Posted by Concierge Van Wig & Associates on Tuesday, February 1, 2022 at 4:28 PM
By Concierge Van Wig & Associates / February 1, 2022
Comment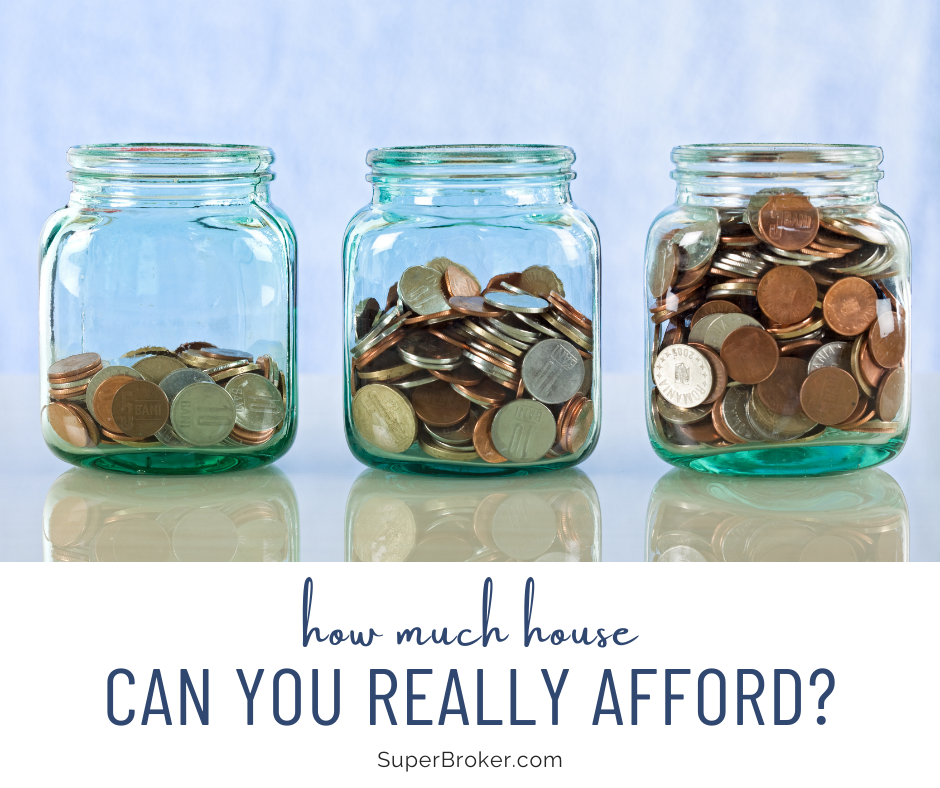 If you're like many people, you enjoy looking at Lakewood real estate listings online – but how do you know exactly how much house you can really afford? This guide explains.
How Much House Can You Really Afford?
Allison Van Wig consulted with one of her preferred lenders and his advice was a realistic guide to use. Hopefully this will help you answer the big question.
To put it very simply, in order to keep a monthly house payment the same then the following formula will keep you in the ball park. For every one-half % change either up or down in Interest rates, the buying power is also affected either up or down by 5%. Like a teeter-totter ... rates go down, buying power goes up OR ... rates go up and buying power goes down.
To determine what that monthly payment should look like, when it comes to housing, affordability is a moving target. The two main factors that change are housing prices and interest rates. Remember the tetter-totter affect mentioned above ... A rising interest rate market will have the biggest impact on dropping affordability, particularly for first time home buyers with lower down payments. From a lender's perspective, a homebuyer's affordability is based on their income and how much monthly debt they have.
The level of debt you have (including student loans, car payments, credit card debt and other types of debt), your lifestyle and a variety of other issues will determine how much you can really afford to spend on a home. You'll even want to consider extra expenses, such as property taxes and homeowners association dues.
The 45% Rule
The most common form of home financing are conventional loans. Generally speaking, the maximum debt-to-income ratio is 45%. Debt ratio is the percentage of gross income (before tax) used to pay monthly obligations. As an example, a gross monthly income of $10,000 could have a maximum $4,500 of monthly debt. The maximum allowed debt-to-income ratio varies depending on loan program and other circumstances.
What a lender qualifies you for, and what can afford can vary, so it's important to understand your budget to make smart financial decisions.
Your Debt-to-Income Ratio
Lenders look at your debt-to-income ratio, or DTI, to figure out how much money to lend you. If you have zero debt – your car is paid off, you don't have any student loans, and you barely carry a balance on your credit cards – lenders will see that you have a very low DTI. However, if you have a car loan, student loans or other credit accounts with balances, your DTI can creep up.
Lenders want to see that you won't spend more than 45 percent of your income on:
Credit card payments
Car loans
Student loans
Other loans
Your monthly mortgage payment including other housing expenses: property taxes, homeowner's insurance, PMI (if applicable), and any HOA dues.
Here's an example: Let's say you have a $400 car payment, no credit card debt and a $3,000 house payment. You make $8,000 a month.
Add your car payment and house payment together – you spend $3,400 on your monthly obligations. If you're making $8,000 a month, your DTI is 42.5 percent. For more answers as to your particular situation, let Allison know and she can advise you as to who you could call.
Are You Buying or Selling a Home in Lakewood?
If you're not already living in Lakewood, or if you are but you're looking for a new home, we're here to help. Call us right now at 562-882-1581 or start browsing our Lakewood real estate listings to find your dream home today!
You can also browse:
Long Beach real estate listings
Bellflower real estate listings