Heartwell Park in Long Beach: A Visitor's Guide
Posted by Allison Van Wig on Tuesday, November 17, 2020 at 1:10 PM
By Allison Van Wig / November 17, 2020
Comment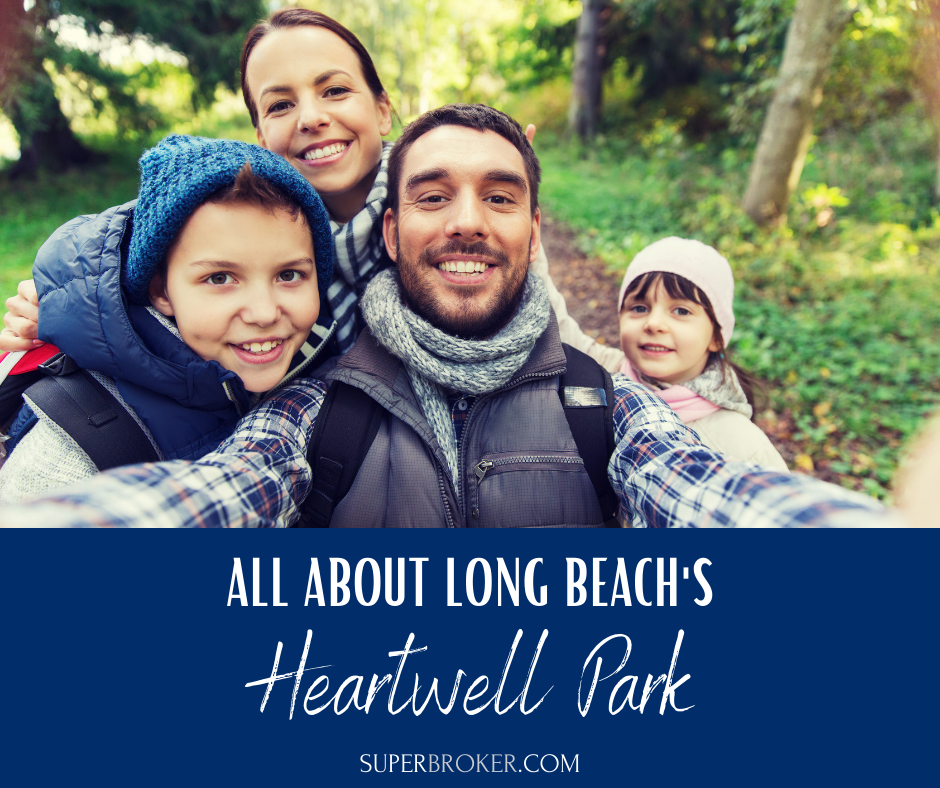 Whether you've lived in Long Beach all your life or you're thinking about buying a home for sale here, you need to know about Heartwell Park. This beautiful park is a great place to spend the day, so here are the details.
Heartwell Park in Long Beach: A Visitor's Guide
Heartwell Park is located at 5801 East Parkcrest Street and spans more than 122 acres of scenically landscaped grounds. It's open Monday through Friday from 10 a.m. to 4 p.m., Saturdays from 12 p.m. to 4 p.m., and closed on Sundays.
The grounds include a fishing pond, a biking and skating path, a fitness course and plenty of shady spots that are perfect for picnicking. You can play on game courts and athletic fields, baseball diamonds or the kids' playground during your visit, too.
Heartwell Park: How Did it Get Here?
Col. Charles Heartwell, in 1939, lobbied the city to buy 350 acres of land in the area; he wanted it to be used as a public park and playground for locals. In 1931, the city did purchase it with water bond funds – and the park grew from there. By 1940, local resident Susanna Bryant donated trees from Rancho Santa Ana Botanical Gardens to plant in the park. Then, during World War II, the U.S. Army occupied the park. In 1947, after the military left, the city planted 800 shrubs.
After the war ended, new homes started going up all over the area. The city of Long Beach used what's known as the park's "Shotgun Strip" to stop annexation efforts – Lakewood and other cities wanted to expand.
The park was mostly undeveloped until 1956, when voters passed park bonds. Finally, the park started taking the shape we know today. In 1964, the park's recreation building was built, and then on October 24, 1965, the park first filled the lake with water.
They built an 18-hold golf course, a restaurant, ten baseball diamonds, picnic areas and even a library. The bicycle and walking trails went in, too. By the 1980s, the soccer fields were added.
Today, it's a spectacular place to spend the day enjoying our beautiful weather, whether you're walking around the trails or enjoying the birds and other small wildlife that frequent the space.
Are You Buying or Selling a Home in Lakewood?
If you're not already living in Lakewood, or if you are but you're looking for a new home, we're here to help. Call us right now at 562-882-1581 or start browsing our Lakewood real estate listings to find your dream home today!
You can also browse:
Long Beach real estate listings
Bellflower real estate listings
Signal Hill real estate listings