Don't Neglect These 3 Maintenance Tasks When Selling Your Home in Lakewood
Posted by Allison Van Wig on Wednesday, February 3, 2021 at 3:12 PM
By Allison Van Wig / February 3, 2021
Comment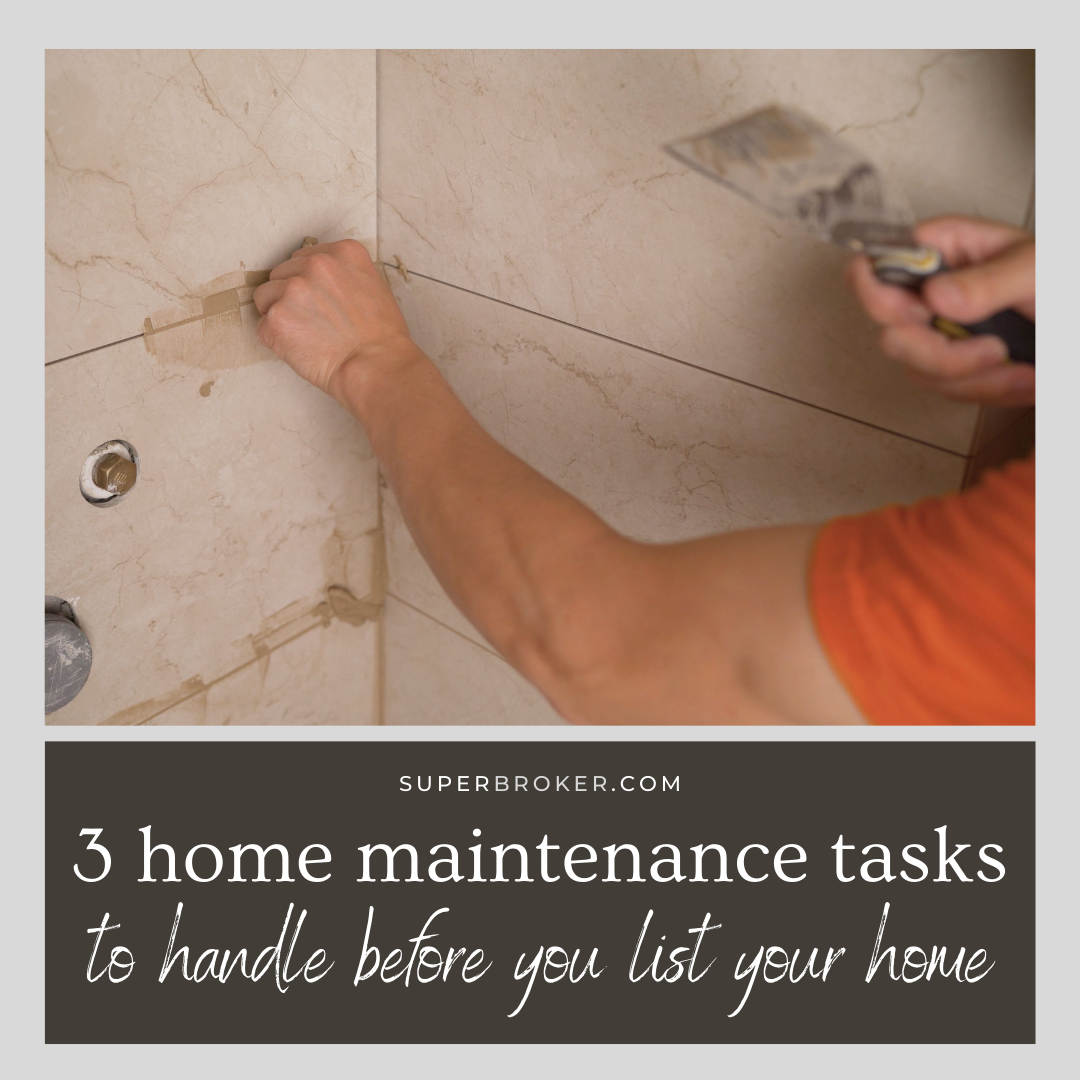 Details matter to house hunters, and ignoring maintenance tasks you may think are inconsequential could be stumbling blocks in your path to a sale. Be careful not to overlook these three tasks.
Putting Away Seasonal Outdoor Items
Although your home is up for sale you should always demonstrate to buyers that it is still very much cared for and maintained—even if you don't live there anymore. House hunters who visit your home and see patio furniture still sitting outside during the winter, or a lawn mower and string trimmer left out in the fall, or snow shovels still visible in the spring will be inclined to think you really don't care about the property enough to keep it tidy. If this is the impression you give on the outside of your home, buyers may think you've been as equally negligent on the inside.
Inspecting the Exterior of Your House and Filling Any Gaps
Small animals seek shelter in inviting spaces, especially if things get a little chilly. Don't let your home become a bed and breakfast for critters. Walk around the exterior of your property and check for any gaps or spaces that might be large enough for pests like mice, or other rodents, to enter. Tend to any breaches you find. Also, be sure to guard the exterior vents of your home using coverings like hardware cloth. It's also wise to install door sweeps on your exterior doors to stop insects and small animals from squeezing into your home.
Washing Your Windows
Keeping your windows clean may sound like a no-brainer, but they can be easily overlooked after "spring cleaning." No matter the time of year your home hits the market, you should keep your windows in tiptop shape so buyers can clearly see that your home is a perfect fit.
Are You Buying or Selling a Home in Lakewood?
If you're not already living in Lakewood, or if you are but you're looking for a new home, we're here to help. Call us right now at 562-882-1581 or start browsing our Lakewood real estate listings to find your dream home today!
You can also browse: