Colors You Should Never Paint Your Entryway, And One That Really Works
Posted by Concierge Van Wig & Associates on Wednesday, October 20, 2021 at 8:00 AM
By Concierge Van Wig & Associates / October 20, 2021
Comment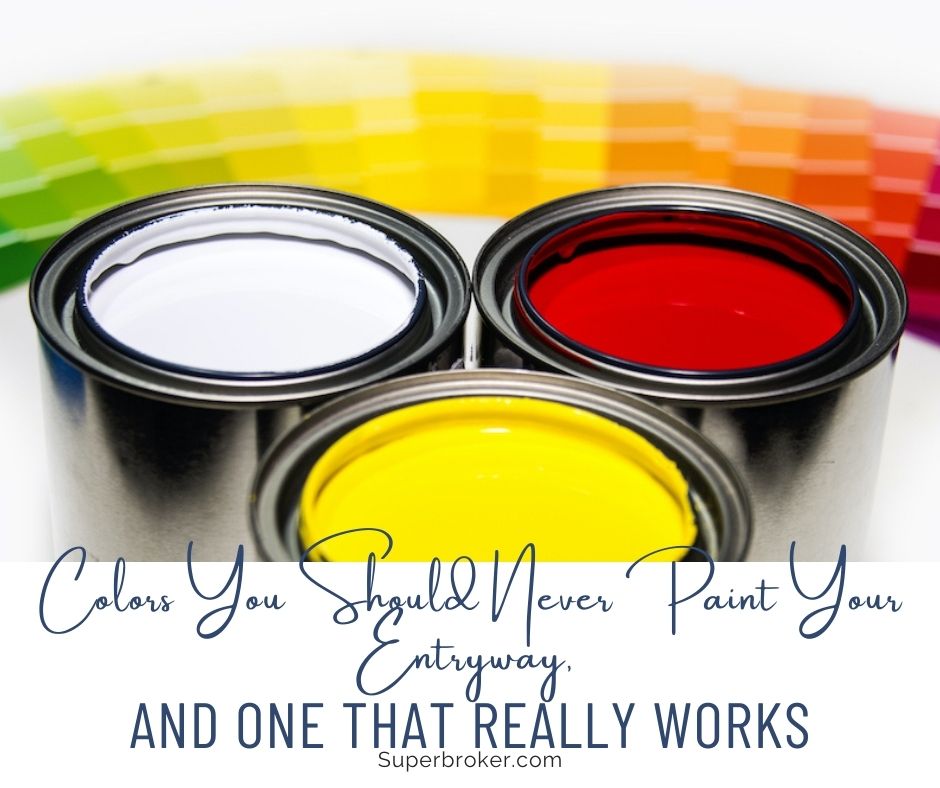 Aside from your landscape, your front door and entryway make up the welcome party for homebuyers. Once visitors cross your threshold your entry should set the tone for what's to come. But what color should you paint this space? While you want to impress buyers from the moment they walk in, and make your home stand out from the rest, you want it to stand out in a good way.
Here are the entryway colors you should avoid, and one that can be a hit with buyers, according to a recent article we've summarized from Homes and Gardens.
Avoid
Reds, Pinks
Although red walls can make for a dramatic entrance, red can be a jarring pigment for homebuyers and it may even feel like a red flag or a warning sign to some people, according to color consultants and psychologists. This may especially be the case for individuals seeking a calm, neutral color palette—which are a majority of buyers. While pink is a toned-down, more subdued version of red, an entry painted with a saturated pink could still be unsettling for house hunters.
Dark Shades of Blue, Grey, Green, and Purple
Your entryway should be a pleasant and welcoming introduction to your home, but dark blues, greys, greens, and purple pigments can have a negative effect on one's mood and energy levels.
Consider
A Warm Yellow
Bright like the sun, who can look at the color yellow and not smile? It's a hue that captures your gaze and tickles the eye, and it tends to inspire optimism and brighten your mood and outlook. Earlier this year, Pantone, a paint firm that developed the first system for color consistency, chose a bold, bright yellow as one of its 2021 Colors of the Year. Yellow is often used as an interior accent color and it provides a nice pop in outdoor accessories, too—like seat cushions and table place settings.
That said, yellow is obviously an intense color, and too much of it has the potential to fatigue one's eyes quickly. So it should be used sparingly, and your entryway can be the perfect place. But...instead of painting your entry with a bold, saturated yellow, opt for a toned-down, warmer version. You'll give buyers a warm and sunny welcome, and on their way out they'll experience a lingering sense of comfort and hospitality.