Are White Bathtubs Out? 2 Things You Should Know
Posted by Concierge Van Wig & Associates on Friday, October 29, 2021 at 8:00 AM
By Concierge Van Wig & Associates / October 29, 2021
Comment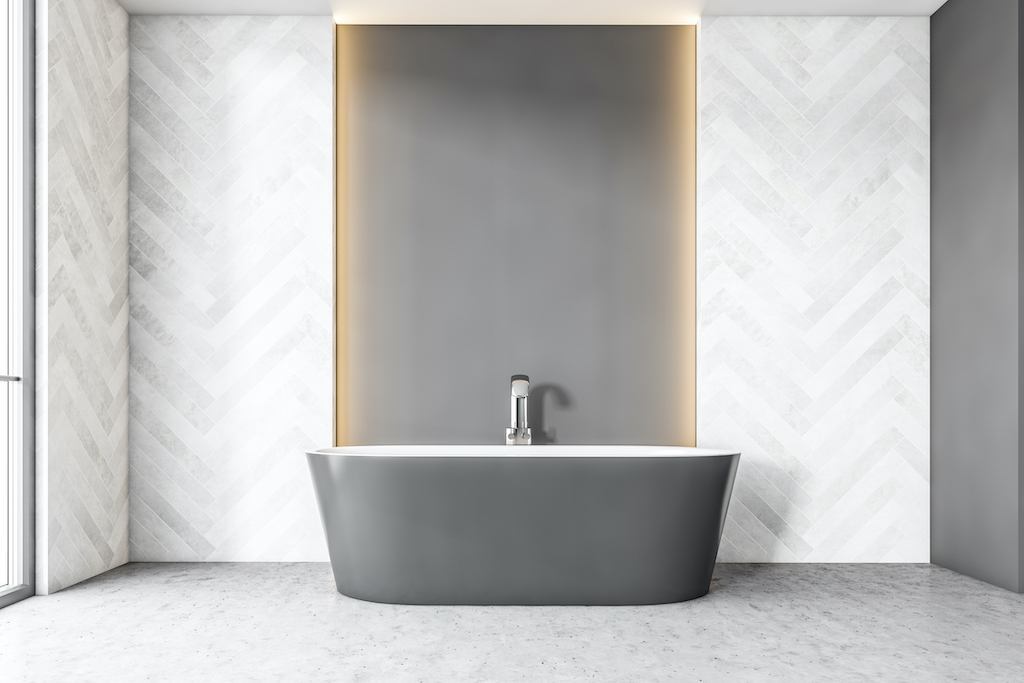 Classic white bathtubs and basins are, well, classic. White is a timeless color that doesn't go out of style. So are white bathtubs out? The short answer is…No. But what about the rest of the bathroom? According to a recent article in Homes and Gardens, bold is the new white. Many designers are opting for more drama in the bathroom and are using darker finishes to up the ante. Here, we've summarized two key things you should know about bolder, darker elements in the bathroom.
Matte Black Is Where It's At
Black is an attention-getting interior color choice because of its extreme appearance. Matte black finishes for bathroom hardware—faucets, shower heads, cabinet knobs and pulls, as well as light fixtures, are seeing a surge in popularity, according to designers, because of their dramatic contrast against a white tub, basin, and other white bathroom elements. Black grid shower doors can be a focal point when accompanied by matte black hardware in an otherwise white bathroom.
Mixed Metals Are on the Move
Mixed metals are a bold trend that encourages the integration of different metallic finishes within a space to achieve a look that creates more visual interest than finishes that are all alike. Metallic finishes like brass and matte black might seem like an unlikely pairing, but with this design approach they can be an ideal duo. Matte black can work well in most mixed metal marriages. There are some combinations, however, that don't go well together. So you should make sure that your selections are complementary to one another, and create a cohesive look. The mixed metals design theory also warns against using too many different finishes at once. You don't want every fixture to look different. Simply choose one primary finish, then one or two complementary ones. Also, steer clear of mixing finishes that are within the same color family because it'll look like you intended for the finishes to match, but didn't notice that they were different. For example, avoid mixing nickel with chrome because they look too much alike.