7 Reasons You Should Move to California RIGHT NOW
Posted by Allison Van Wig on Friday, January 20, 2023 at 4:39 PM
By Allison Van Wig / January 20, 2023
Comment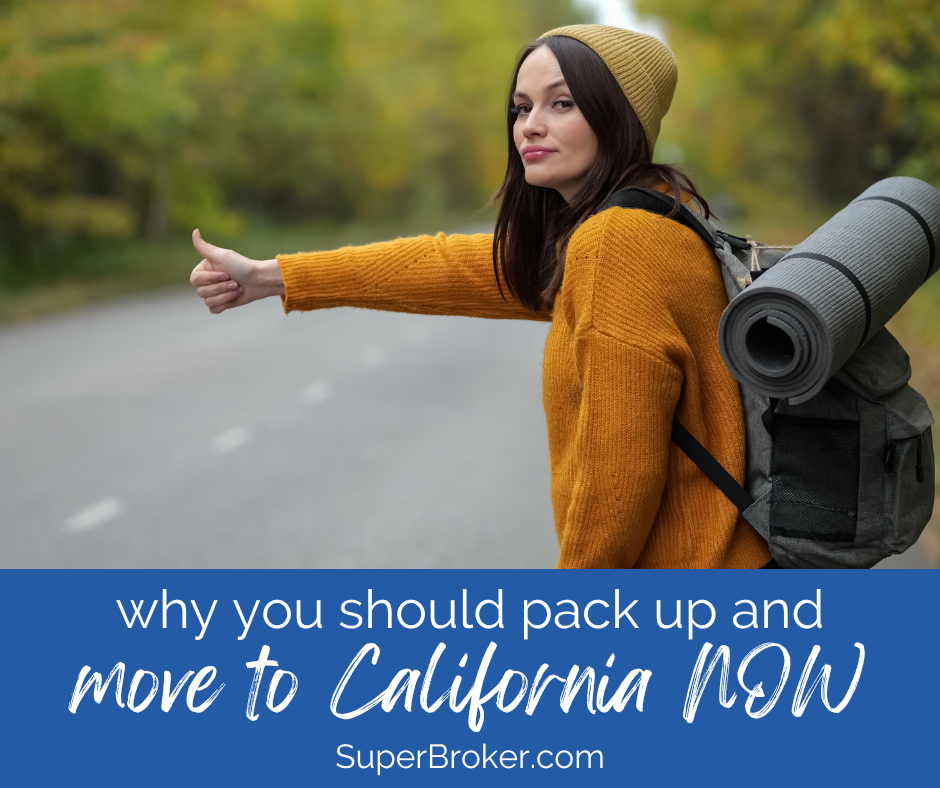 California, known for its stunning beaches, diverse landscape, and sunny weather, is a prime location for those seeking a new adventure. Here are some reasons why someone should consider packing up and moving to California:
Diverse economy: California has a diverse and thriving economy, with many industries including technology, entertainment, and agriculture. The state is home to some of the largest companies in the world, including Apple, Google, and Facebook, providing numerous job opportunities.
Cultural hotspot: California is a cultural hub, with a rich history and diverse population. From Hollywood to San Francisco, the state is renowned for its entertainment scene and is home to numerous museums, art galleries, and festivals.
Natural beauty: California boasts a stunning coastline, breathtaking mountains, and lush forests. The state is a paradise for outdoor enthusiasts, offering opportunities for hiking, surfing, skiing, and much more.
Progressive policies: California is known for its progressive policies, with a focus on sustainability and social justice. The state is at the forefront of initiatives related to renewable energy, climate change, and equality, providing residents with a sense of pride in their community.
Access to education: California has a highly-regarded public education system, as well as a number of prestigious universities, including the University of California system and Stanford University.
Delicious food: California is a foodie's paradise, with a thriving food culture that is influenced by a diverse array of cuisines. From farm-to-table restaurants to street food vendors, there is something for everyone.
Laid-back lifestyle: California is known for its laid-back lifestyle, with a focus on health and wellness. The state is home to a number of yoga studios, health food stores, and outdoor fitness events, making it easy to maintain a healthy lifestyle.
While moving to California may not be the right choice for everyone, those who are seeking a new adventure, a thriving job market, and access to world-class amenities should definitely consider making the move. Whether you're seeking a new career opportunity, a better quality of life, or simply a change of pace, California has something for everyone.
Are You Buying or Selling a Home in Lakewood?
If you're not already living in Lakewood, or if you are but you're looking for a new home, we're here to help. Call us right now at 562-882-1581 or start browsing our Lakewood real estate listings to find your dream home today!
You can also browse:
Long Beach real estate listings
Bellflower real estate listings
Signal Hill real estate listings