6 Things You MUST Do Before You Sell Your Home
Posted by Allison Van Wig on Monday, October 3, 2022 at 7:00 AM
By Allison Van Wig / October 3, 2022
Comment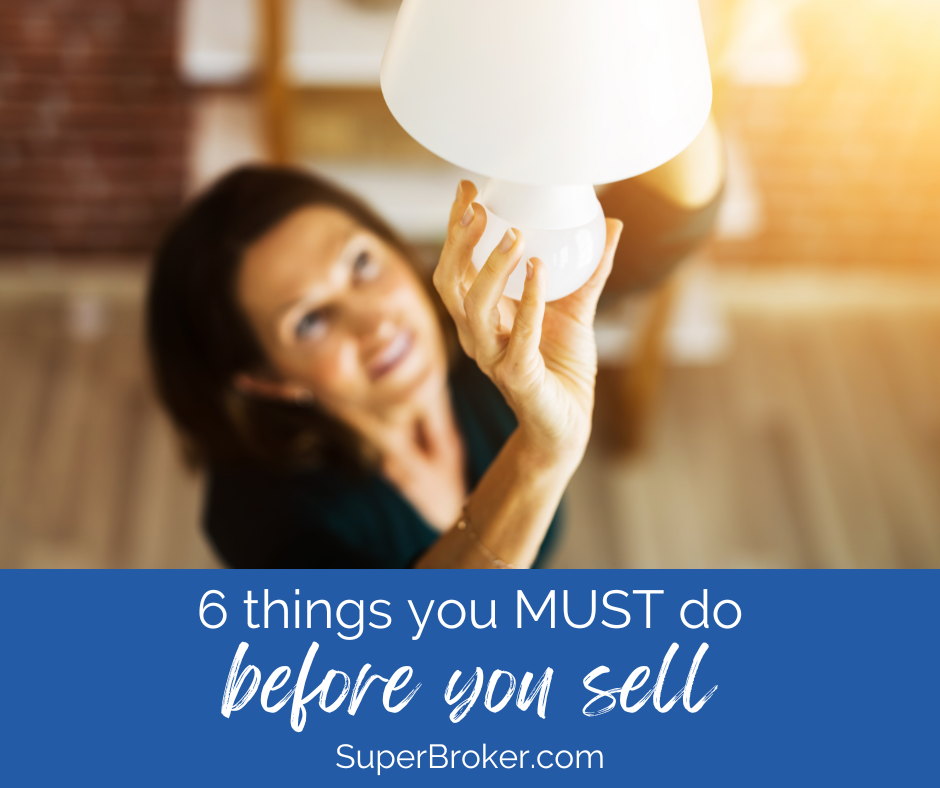 If you're like many people, you know that selling your home is a big deal - and it requires you to do a little legwork. But what are you supposed to do to prep your home for the market, and what happens if you miss a few key tasks? This guide outlines the six things you absolutely must do before you sell your home (and what could happen if you fail).
6 Things You MUST Do Before You Sell Your Home
Check out the six essential things you need to do before you sell your home:
Have a realistic idea of your home's worth
Clean and declutter your home
Make necessary repairs and updates
Stage your home to make it look its best
Find the right real estate agent
Price your home properly
Here's a closer look at each.
Pre-Sale Task #1: Have a Realistic Idea of How Much Your Home is Worth
You can't set an accurate price for your home without first knowing how much it's really worth. And getting an estimate of your home's value is easier than ever, thanks to the many online resources that are available. However, it's important to remember that these estimates are just that - estimates. The final selling price of your home will be determined by many factors, including the local market conditions, the condition of your home, and any special features or amenities it may have. (See Tip #6 for more information on pricing properly!)
Pre-Sale Task #2: Clean and Declutter Your Home
This one may seem like a no-brainer, but you'd be surprised how many people try to sell their homes without first giving them a good deep cleaning. Not only will potential buyers be turned off by a messy or cluttered home, but they'll also have a hard time seeing your home's potential. Take some time to declutter and deep-clean your home before putting it on the market.
Related: What is homeowners insurance?
Pre-Sale Task #3: Make Necessary Repairs and Updates
If your home is in need of repairs or updates, now is the time to take care of them. Even small projects like painting a room or fixing a leaky faucet can make a big difference in the way potential buyers perceive your home. And if you're not sure what needs to be done, consider hiring a professional home inspector to take a look and give you a report.
Pre-Sale Task #4: Stage Your Home to Make it Look Its Best
Staging is the process of arranging furniture and making other changes to your home so that it will appeal to buyers. And while you may be tempted to skip this step, it's actually a very important part of selling your home. A well-staged home will look better in photos and showings, and it will be more likely to sell for a higher price.
Related: What can you do if your appraisal comes back low?
Pre-Sale Task #5: Find the Right Real Estate Agent
Not all real estate agents are created equal, so it's important to take your time in finding the right one. Look for an agent with experience in selling homes like yours, and be sure to interview multiple agents before making a decision. (You can even ask for referrals from friends or family who have recently bought or sold a home.)
Pre-Sale Task #6: Price Your Home Properly
Pricing your home properly is one of the most important things you can do when selling your home. If you price it too high, you may end up sitting on the market for months (or even years!) without any buyers. But if you price it too low, you could end up losing money on the sale. So how do you know what price is right? Start by getting a comparative market analysis (CMA) from a real estate agent, which will give you an estimate of your home's value based on recent sales of similar homes in your area. But ultimately, you and your real estate agent should decide on your list price together.
Are You Buying or Selling a Home in Lakewood?
If you're not already living in Lakewood, or if you are but you're looking for a new home, we're here to help. Call us right now at 562-882-1581 or start browsing our Lakewood real estate listings to find your dream home today!
You can also browse:
Long Beach real estate listings
Bellflower real estate listings
Signal Hill real estate listings