5 Tips for Taking Spectacular Photos of Your Home
Posted by Allison Van Wig on Sunday, January 3, 2021 at 9:39 AM
By Allison Van Wig / January 3, 2021
Comment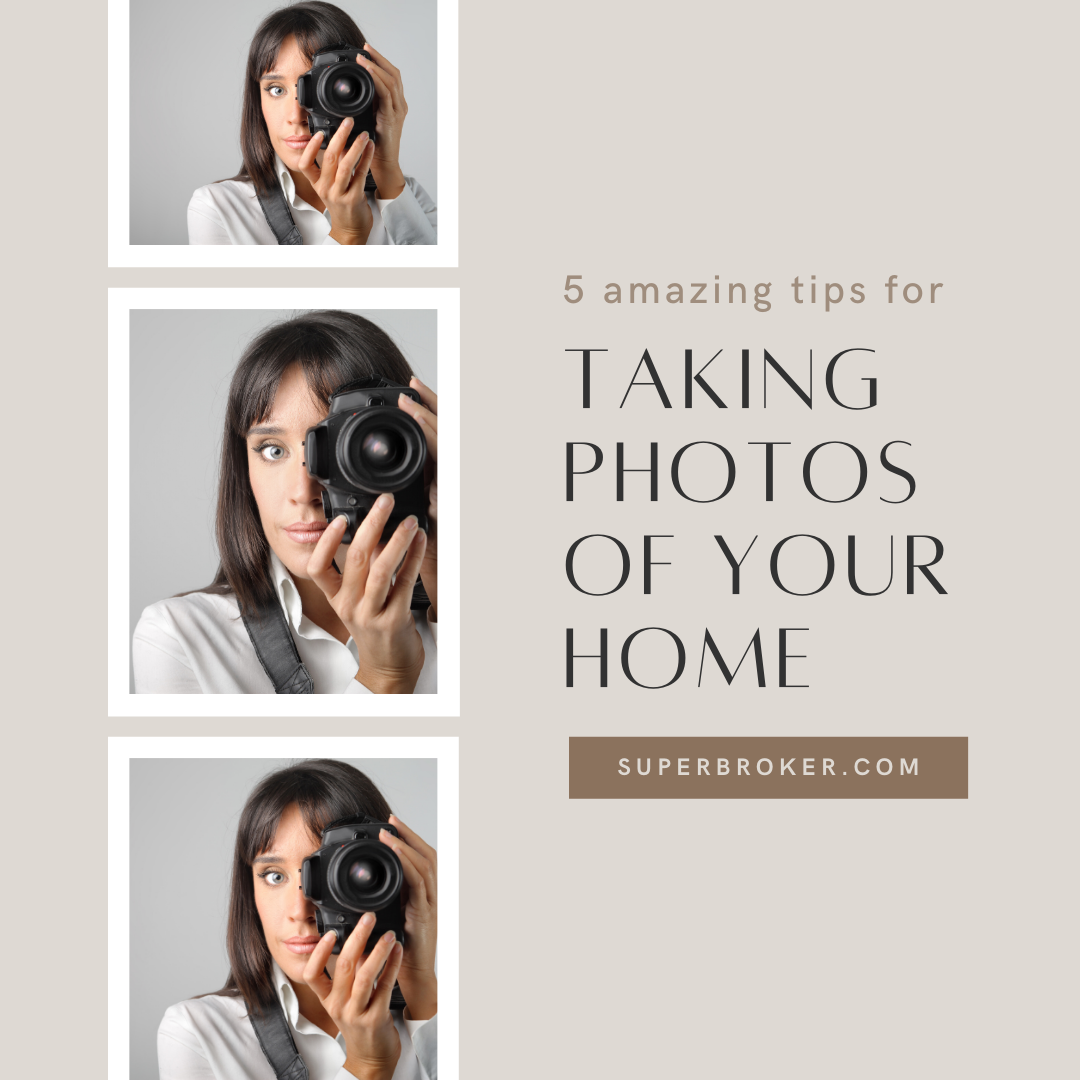 One of the most powerful tools in selling a home is to have gorgeous photos of the living space. Your REALTOR® will most likely hire a professional photographer to get listing photos of your home, but if you're looking to take pictures yourself, here's what you need to know.
5 Tips for Taking Spectacular Photos of Your Home
The goal is to make prospective buyers fall in love before they even set foot in the home. From staging to lighting and angles, these tips will help you take jaw-dropping photos whether you're using a DSLR camera or the camera on your smartphone.
Stage Each Room
Before you grab your camera, start with the basics: staging your home. The goal of staging is to highlight a room's best features and downplay any faults. Do this by straightening, decluttering and organizing each room. A clutter-free space makes the area look nicer and feel larger. Move furniture so each area has a defined purpose; a bedroom has a bed, a small bedroom has a crib, closets hold clothes (not stored "stuff" you're not using)… you get the picture.

Don't forget to remove personal items including family photos, niche art, sports memorabilia and that novelty shower curtain. Your goal is to create an empty canvas so potential buyers can project their future and lifestyle onto the home.
Related: 3 Things You Should ALWAYS Put Away When You're Selling Your Home
It's All About the LIGHT
Natural light, especially during the early morning or late afternoon, brings your home photos to life. Open the curtains, doors and windows – that allows sunlight to pour into each room. Natural light makes photos cleaner, reduces white balance issues and brings out the warmth of the living space. Avoid using camera flashes and overhead lights, which cause stark shadows and unnatural tones.
Play With Angles
The height at which you hold the camera makes a world of difference in your photos. Unlike selfies, where we hold the camera angled high to get a slimming shot, you want to bring the camera down low and angle it up to create the illusion of space. One of the best angles is about 4 feet from the ground, so crouch down or take a knee to get that perfect shot.
Try shooting interior room photos from a corner or doorway. This will give you the widest angle possible and better showcase the room. Angles are also your friend on the exterior rooms; aim to capture the living space at an angle, rather than straight-on, to show more dimension and depth.
Take a Variety of Shots
Have a great fireplace with unique accents, or maybe a bathroom with a vintage clawfoot tub? You definitely want a few close-ups of those design details, but don't overdo highlight shots. For the most part, potential buyers want to see how the room looks as a whole. Aim for mostly horizontal photos that showcase the size, and functionality of the living space.
Pay Attention to Details
Few things make a home look more cluttered than a jumble of wires hanging down from a television does. Mind these small details, which give the space a clean, crisp feel:
Close toilet lids
Remove and store television and stereo wires
Hide chargers
Put away television remotes
Straighten pillows
Pro Tip: Don't forget to watch out for mirrors and reflective surfaces. Angle yourself away from the reflection when taking the photo.

Related: 3 Decluttering Tips From the Pros