5 Things You Need to Know About Buying a Home Warranty
Posted by Allison Van Wig on Wednesday, March 29, 2023 at 7:00 AM
By Allison Van Wig / March 29, 2023
Comment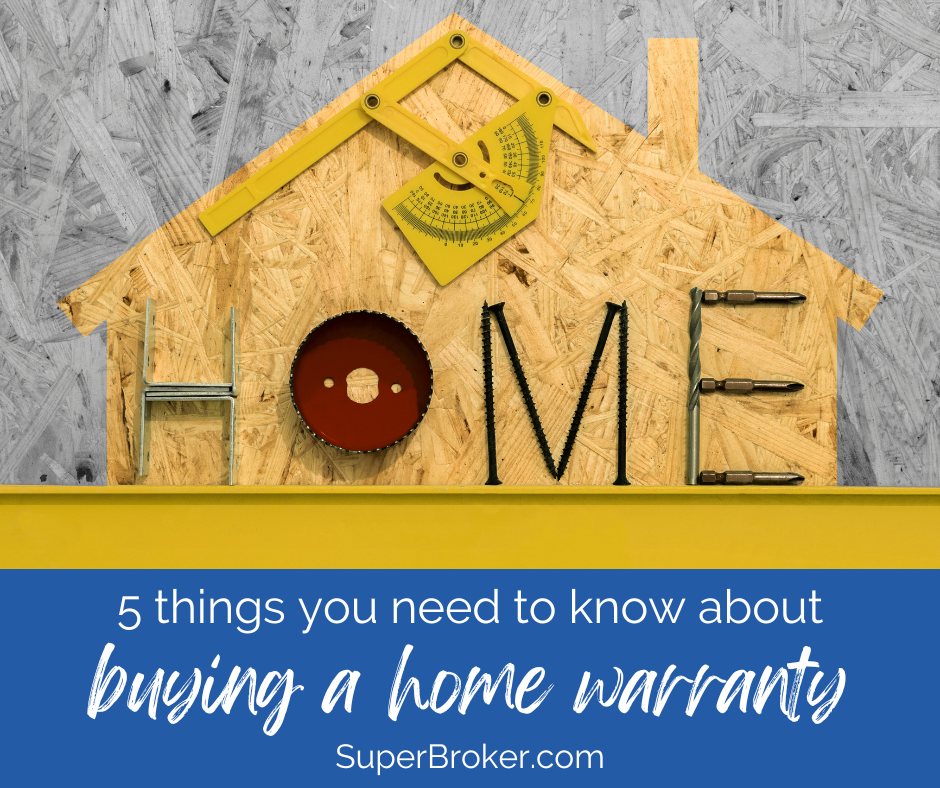 If you're considering buying a home warranty, you probably have a lot of questions. A home warranty can offer peace of mind and financial protection, but it's essential to understand how they work and what to look for in a plan. In this article, we'll cover five key things you need to know about buying a home warranty.
Understanding What a Home Warranty Is
A home warranty is a service contract that covers the cost of repairing or replacing major home systems and appliances that break down due to normal wear and tear. Unlike homeowners insurance, which covers damage from events like fires or storms, a home warranty focuses on everyday breakdowns that can occur as your home ages.
Home warranties can be purchased by homeowners or provided as an incentive by sellers. They typically last for one year and can be renewed annually.
Related: 10 great reasons to invest in real estate in Long Beach
Coverage Varies Between Plans
Home warranty plans come in many shapes and sizes, so it's essential to understand what's covered under the specific plan you're considering. Some plans only cover specific appliances or systems, while others offer comprehensive coverage for your entire home.
Typical home warranty plans may cover:
Heating, ventilation, and air conditioning (HVAC) systems
Electrical systems
Plumbing systems
Major kitchen appliances, such as refrigerators, ovens, and dishwashers
Washers and dryers
Some plans also offer optional add-ons for items like swimming pools, spas, and septic systems. Be sure to read the fine print and understand the coverage limitations and exclusions before purchasing a plan.
Related: 5 neighborhoods to explore in Long Beach and Lakewood
Costs Can Vary Widely
Home warranty costs depend on the level of coverage you choose and the provider you select. Basic plans may cost as little as $300 per year, while more comprehensive plans with optional add-ons can exceed $1,000 annually.
In addition to the annual or monthly premium, you'll also be responsible for a service fee or deductible each time you make a claim. This fee typically ranges from $50 to $125 per claim and is paid directly to the service provider who performs the repair or replacement.
Keep in mind that some home warranties have caps or limits on the total payout for specific repairs or replacements. This means you may be responsible for any costs that exceed the cap.
Related: 5 home improvements that could increase your property's value
Research and Choose a Reputable Provider
Not all home warranty providers are created equal, so it's important to do your homework and choose a company with a solid reputation. Here are some tips for finding a reputable provider:
Ask friends, family, or your real estate agent for recommendations.
Check online reviews and ratings on websites like the Better Business Bureau or Consumer Reports.
Look for providers that have been in business for several years and have a proven track record of honoring claims.
Compare multiple providers and plans to find the best fit for your needs and budget.
Understand the Claims Process
When you need to use your home warranty, it's crucial to know the steps involved in filing a claim. Most providers have a straightforward process that involves the following steps:
Contact the home warranty company: As soon as you notice a problem with a covered appliance or system, call your home warranty provider to report the issue.
Schedule a service appointment: The provider will assign a local, licensed service technician to evaluate the problem. You'll be responsible for paying the service fee or deductible at the time of the appointment.
Repair or replacement: If the issue is covered under your warranty, the technician will either repair or replace the appliance or system. In some cases, the warranty company may offer a cash payout instead of a repair or replacement.
Keep in mind that some providers require you to file a claim within a specific timeframe, so don't delay when you notice a problem. Also, be aware that some warranty companies require regular maintenance of your appliances and systems to keep the warranty valid. Make sure you understand and follow any maintenance requirements outlined in your contract.
Related: How to choose the right lender for your next home purchase
Weigh the Pros and Cons of a Home Warranty Purchase
Now that you know the essentials of buying a home warranty, it's time to weigh the pros and cons. A home warranty can provide financial protection and peace of mind, especially if you're buying an older home or have expensive appliances. On the other hand, you may find that the cost of the warranty outweighs the potential benefits, particularly if you're handy and can handle minor repairs yourself.
Consider your unique situation, the age and condition of your home, and the potential costs of unexpected repairs when deciding if a home warranty is right for you. By doing your research and understanding the ins and outs of home warranties, you can make an informed decision that best suits your needs.
Are You Buying or Selling a Home in Lakewood?
If you're not already living in Lakewood, or if you are but you're looking for a new home, we're here to help. Call us right now at 562-882-1581 or start browsing our Lakewood real estate listings to find your dream home today!
You can also browse:
Long Beach real estate listings
Bellflower real estate listings
Signal Hill real estate listings