5 Reasons to Move to Lakewood This Winter
Posted by Allison Van Wig on Wednesday, January 11, 2023 at 4:56 PM
By Allison Van Wig / January 11, 2023
Comment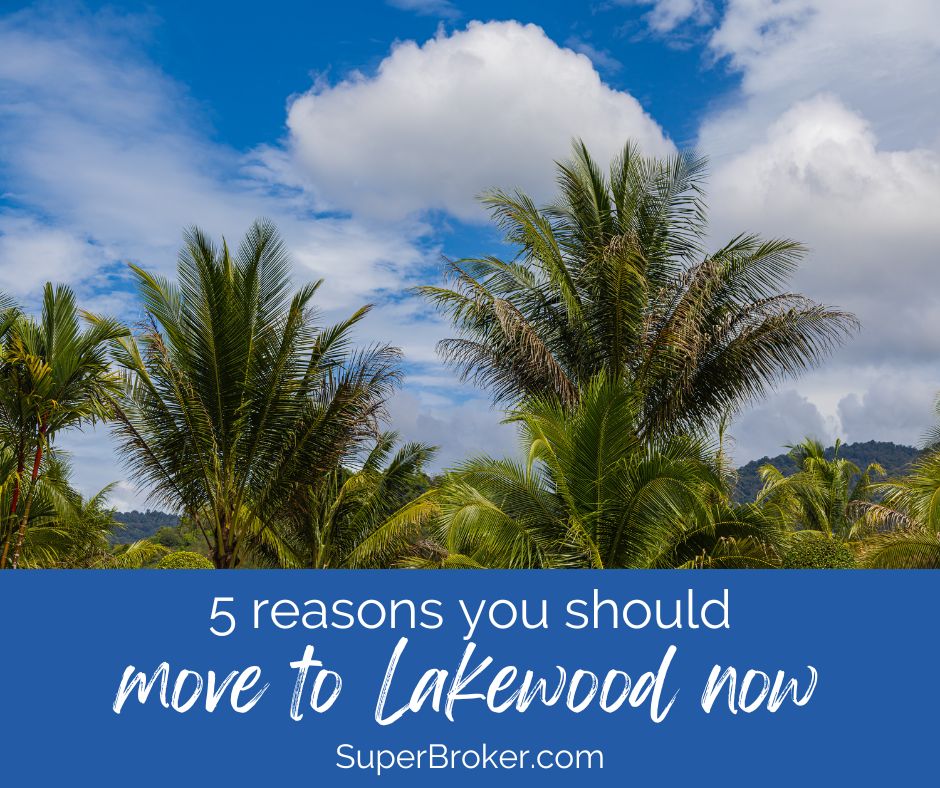 If you're like many people, you've dreamed of living in Lakewood or Long Beach. And there's good news: This winter may be the perfect time to dive in with both feet.
5 Reasons You Should Sell Your Home and Move to Lakewood, California This Winter
Check out the five reasons you should move to Lakewood this winter:
Great climate
Dozens of restaurants, shops and entertainment venues nearby
Cultural attractions
Friendly neighbors
Pet-friendly communities
Here's a closer look at each.
Reason #1 to Move to Lakewood, California: Great Climate
Lakewood offers a mild Mediterranean climate with cool, wet winters and hot, dry summers. This is perfect for outdoor enthusiasts who want to get outside and enjoy the sun when it's warm but still be able to stay in the shade when it gets too hot. Plus, Lakewood has some great beaches nearby if you need a break from all that sunshine.
Reason #2 to Move to Lakewood, California: Restaurants, Shops and Entertainment Venues Nearby
When you live in Lakewood, you're never far from great food, shops, and entertainment venues. Whether you want a casual bite from one of the many restaurants or you want to dress up for an evening at the theater, you can find it all in Lakewood.
Reason #3 to Move to Lakewood, California: Cultural Attractions
The city of Lakewood is home to a variety of cultural attractions that showcase its unique history and vibrant arts community. From festivals and farmers markets to art galleries and museums, there's always something new to discover in this dynamic city.
Reason #4 to Move to Lakewood, California: Friendly Neighbors
The people in the city of Lakewood are known for being incredibly friendly and welcoming. Whether you're looking for an afternoon chat over coffee or need some advice on where to find the best local eats, your neighbors will be more than happy to help out.
Reason #5 to Move to Lakewood, California: Pet-Friendly Communities
If you have a four-legged friend at home, you'll be glad to know that Lakewood is one of the most pet-friendly cities in the area. With plenty of parks and trails for your pup to explore, it's easy to find a spot where you can take your dog for some fresh air and exercise.
These five reasons make it clear why this winter might be the perfect time to move to Lakewood, California. So if you're ready for an adventure and want to experience all that this vibrant city has to offer, now's the time.
Are You Buying or Selling a Home in Lakewood?
If you're not already living in Lakewood, or if you are but you're looking for a new home, we're here to help. Call us right now at 562-882-1581 or start browsing our Lakewood real estate listings to find your dream home today!
You can also browse:
Long Beach real estate listings
Bellflower real estate listings