5 Fun Things to Do in Lakewood This Fall
Posted by Allison Van Wig on Friday, October 14, 2022 at 7:00 AM
By Allison Van Wig / October 14, 2022
Comment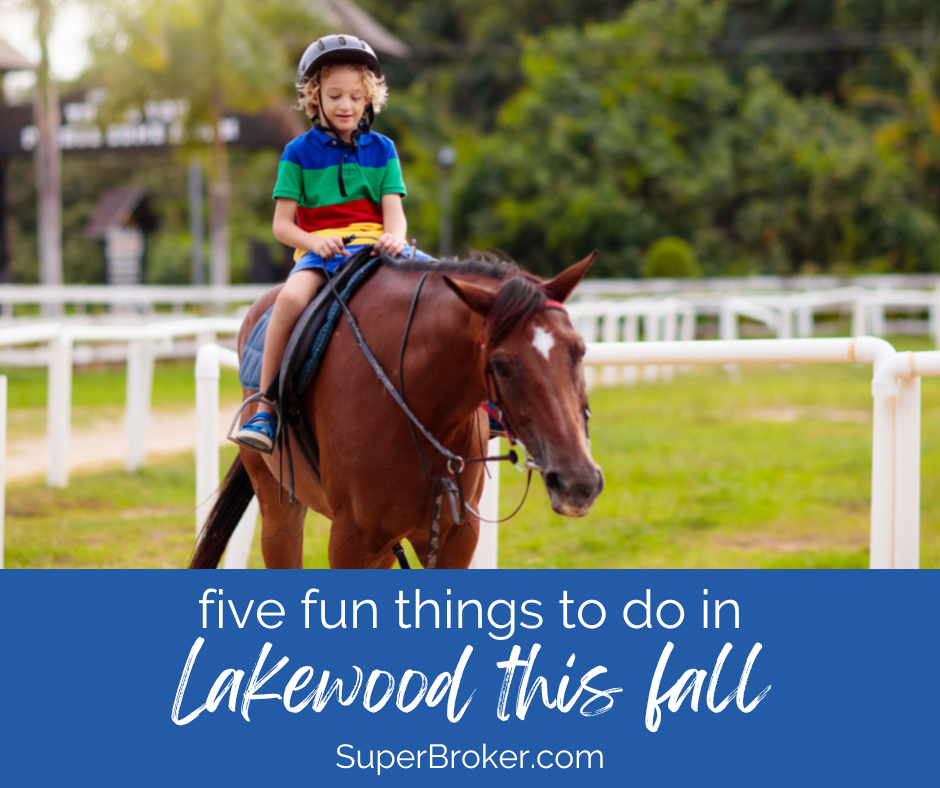 If you're like many people, you know that Lakewood is a great community - and that there's always something to do or see here. Check out this list of our five favorite things to do in fall to get a sneak peek at the area.
5 Fun Things to Do in Lakewood This Fall
Check out five of the most fun things to do in Lakewood during fall:
Enjoy Pony Time at the Lakewood Equestrian Center
Spend a few afternoons at the Lakewood Country Club
Have a picnic at Mayfair Park
Visit the Norwalk Nature Center
Get your history fix at the Dominguez Rancho Adobe
Here's a closer look at each.
Enjoy Pony Time at the Lakewood Equestrian Center
The Lakewood Equestrian Center is a great place to spend some time - especially if you want to hang out with ponies. In fact, the center hosts Pony Time from Wednesday through Sunday (10 a.m. to 5 p.m.) for pony rides and animal feeding. You can also take trail rides or start horseback riding lessons. If you're interested, you can sign up your kids for Shoestring City Ranch, an equine therapy program that helps abandoned horses get the care they need; it teaches kids the technical and interpersonal skills they need to care for an animal.
Related: 3 fun and quirky adventures in Long Beach
Spend a Few Afternoons at the Lakewood Country Club
The Lakewood Country Club is one of the best places to spend an autumn afternoon. The club has a 18-hole golf course, tennis courts, a pool, and several restaurants. If you're looking for something to do indoors, the club also has a game room, sauna, and jacuzzi. You can get more information on becoming part of the Lakewood Country Club here.
Have a Picnic at Mayfair Park
Mayfair Park is a great place to have a picnic. The park has a playground, pavilions, and plenty of green space to set up your blanket and enjoy a fall day. If you're feeling active, you can also take advantage of the park's basketball courts, softball fields, or walking trails.
Visit the Norwalk Nature Center
The Norwalk Nature Center is a great place to learn about the area's natural history - and it's also a beautiful place to take a hike. The center has several walking trails, a pond, and a garden. You can also take part in one of the center's many educational programs, like bird watching or nature photography.
Related: 7 great places to take your grandkids in Long Beach
Get Your History Fix at the Dominguez Rancho Adobe
The Dominguez Rancho Adobe is a National Historic Landmark that was once home to the largest cattle ranch in California. Today, the adobe is open for tours (which are free for Lakewood residents). The adobe also has a museum with exhibits on the rancho's history, as well as the history of the area. You can find more information on the Dominguez Rancho Adobe here.
Are You Buying or Selling a Home in Lakewood?
If you're not already living in Lakewood, or if you are but you're looking for a new home, we're here to help. Call us right now at 562-882-1581 or start browsing our Lakewood real estate listings to find your dream home today!
You can also browse:
Long Beach real estate listings
Bellflower real estate listings
Signal Hill real estate listings