4 Tips on How to Decorate an Open-Concept Floor Plan
Posted by Concierge Van Wig & Associates on Thursday, February 3, 2022 at 10:25 AM
By Concierge Van Wig & Associates / February 3, 2022
Comment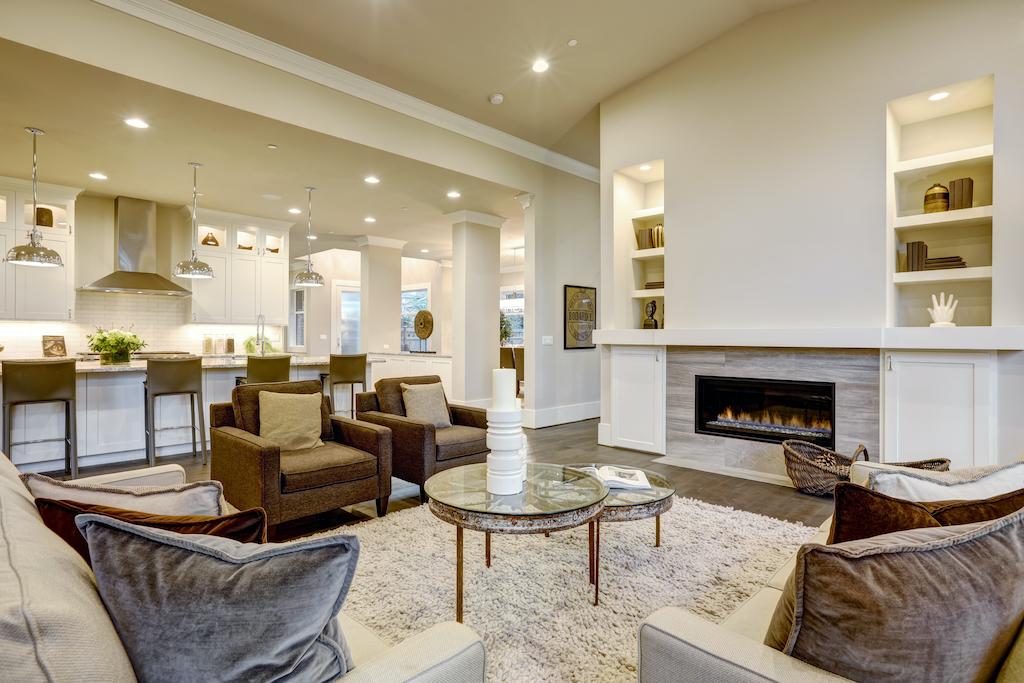 An open-concept floor plan gives families open spaces to gather and offers clear lines of sight from room to room. But for all of its benefits, an open-concept space can be challenging to decorate since rooms blend into one another and need to have a cohesive design. But how do you accomplish this?
Consider these tips on how to create a harmonious open-concept space.
Define Zones
Identify areas in your home that you use for activities like dining, lounging, gathering, and for major traffic flow. Traffic flow is an important consideration because establishing those paths will help define the parameters of other zones. In most homes four feet is a decent width to allot for paths that receive heavy foot traffic. With defined boundaries you'll be able to determine the ideal dimensions for floor coverings and furniture.
Consider Your Architecture
When designing your open concept space you should account for architectural obstructions, like load-bearing or cosmetic columns, which can affect traffic patterns, lines of sight, and other design decisions.
Place Your Rugs First
Rugs help you define living areas and visualize how your spaces can be used. Just as the foundation of a structure is the layer upon which every other element is built, lay a rug as the first building block of a space and go from there. The colors and patterns of your rugs will help establish the color story and design theme of your spaces.
At minimum your rugs should be large enough so that at least the front feet of your furniture can sit upon their surfaces. Before buying a rug be sure to measure the space where you plan to place it.
Create Inviting Conversation Areas
Before you purchase furniture know the measurements of your living areas to ensure that the pieces will fit. When placing furnishings, like a sofa, resist the temptation to position them simply to prioritize TV viewing. Although this might be an easy solution for your layout, it may not be the most functional for socializing.
Think about how your family and guests will converse and consider placing seats adjacent to a sofa on either side, or two seats opposite the sofa—but catty-cornered, to view TV but still enjoy a good conversation.