4 Things to Look for When You're Buying New Construction in Lakewood or Long Beach
Posted by Allison Van Wig on Wednesday, October 14, 2020 at 9:55 AM
By Allison Van Wig / October 14, 2020
Comment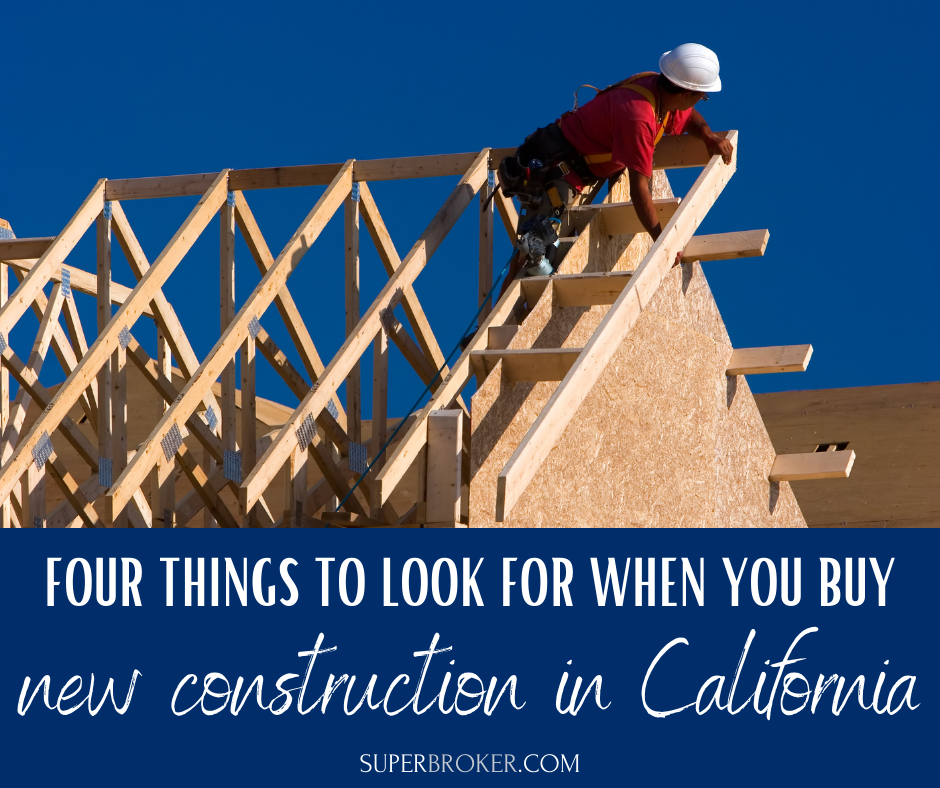 If you're looking for a newly built home in Lakewood or Long Beach, check out these four things you can't forget during your search.
4 Things to Look for When You're Buying New Construction in Lakewood or Long Beach
Buying a brand-new home is exciting, whether it's your first time purchasing a house or you've owned other, pre-owned homes before. But if you're on the market for new construction in Lakewood or Long Beach, make sure you're keeping an eye on these four things:
The builder's reputation
Whether existing homes by the same builder are "cutting corners"
Whether you can make upgrades during the design process
The builder's warranty
Here's a closer look at each.
New Construction BOLO #1: The Builder's Reputation
There's nothing wrong with buying a home from a new builder on the scene – but there's something to be said for builders who have created a name for themselves. Ideally, you'll be able to dig up quite a bit of information on a builder you're considering by checking past reviews, looking at reports from the Better Business Bureau and finding out whether the builder's known for paying contractors on time.
New Construction BOLO #2: Whether Existing Homes by the Same Builder Are "Cutting Corners"
Check out the other new homes a builder has put up. Do they appear to be sturdy and well-constructed? Sure, you'll have a home inspector check out the house before you sign the dotted line, but it's better to steer clear of shoddy workmanship before a builder starts working on your next home.
New Construction BOLO #3: Whether You Can Make Upgrades During the Design Process
Most builders let you pick at least a few features that make the home yours, like trim and countertops, flooring colors and even flooring types. Many builders will even let you add upgrades like tile backsplashes and water softeners during the design process. Find out what you can do with your builder – but remember that everything comes at a price. Too many upgrades and customizations can skyrocket your costs, so it may be worth holding off on things that will push you way over budget. Often, you can either hire a contractor to do them later or even do them yourself at a significant savings.
New Construction BOLO #4: The Builder's Warranty
A good builder should offer you a warranty with your new home. Most builders at least have a "customer care" program that comes with a 1-year warranty on workmanship, as well as longer structural warranty – but not all do. It's in your best interest to make sure the builder you want to work with offers you warranty terms you're comfortable with. Every home has issues – even brand-new ones – and you want to be able to call on the builder to fix them when you find them in your new home.
Are You Buying or Selling a Home in Lakewood?
If you're not already living in Lakewood, or if you are but you're looking for a new home, we're here to help. Call us right now at 562-882-1581 or start browsing our Lakewood real estate listings to find your dream home today!
You can also browse: