4 Key Features to Paint for Commanding Curb Appeal
Posted by Concierge Van Wig & Associates on Wednesday, July 14, 2021 at 1:36 PM
By Concierge Van Wig & Associates / July 14, 2021
Comment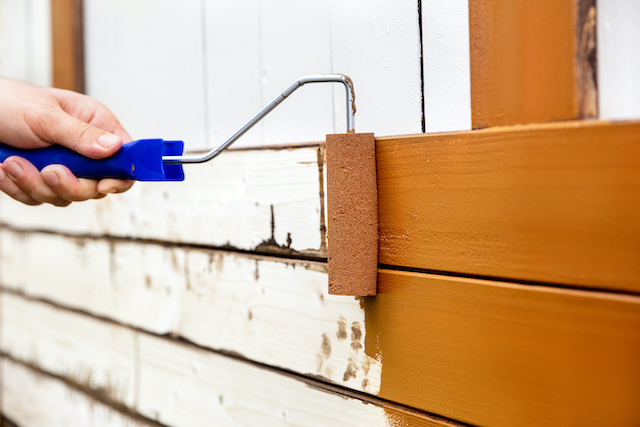 Painting the entire exterior of your home before it hits the market may not be within your budget, but you can still give the outside of your residence an effective refresh with a coat of paint on these four key features.
The Front Door
A freshly-painted front door can make a statement that beckons buyers to turn the knob. Traditionally, front doors have been painted in hues that are on the darker side, but don't discount using a brighter color. Fresh, pale pigments can give any home a welcoming feel.
The Shutters
Just like your front door shutters can be an effective way to highlight your home's exterior without spending a lot of cash. If the color of your shutters looks a little weathered or faded, a quick coat of paint can contribute to a refreshed exterior and increased curb appeal. While you're touching up the shutters consider painting trim around the windows if it looks like it needs it.
The Porch
Almost 65 percent of new single-family homes built in the U.S. in 2018 had porches, according to data from the National Association of Homebuilders (NAHB) and the U.S. Census Bureau. Whether a home is new or older, buyers love outdoor spaces and they see them as extensions of indoor living. A well-kept porch can make a memorable impression that stands out in their minds.
Over time, painted porches may need some sprucing up. Repainting or re-staining your front porch can go a long way to boosting curb appeal. Always be sure to use colors that complement other exterior features of your home.
The Fence
If the paint or stain on your fence has seen better days, there's no better time than now to lather on a couple of coats of color to let buyers see that they'll have an attractive perimeter for privacy.