4 Flowering Shrubs That Can Take the Summer Heat
Posted by Concierge Van Wig & Associates on Sunday, June 20, 2021 at 7:47 AM
By Concierge Van Wig & Associates / June 20, 2021
Comment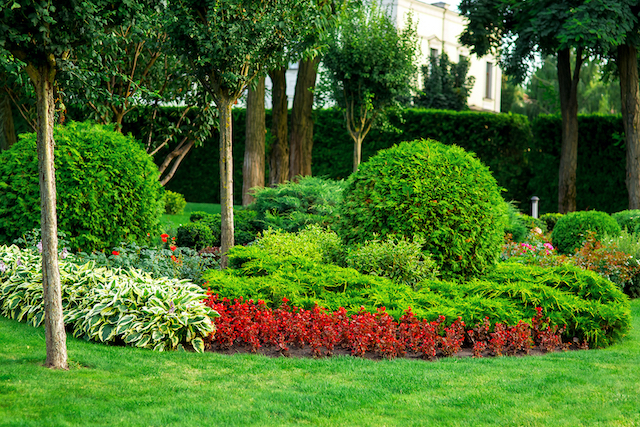 If you're looking to add some color to your landscape, but don't want to worry about the summer heat wearing down your plants, consider these blooming beauties to adorn your yard.
Hibiscus
It's hard to walk past a hibiscus flower that's 4 or 8 inches wide without a lingering gaze of appreciation. The tropical hibiscus thrives in the sun and comes in a variety of colors, including pink and white. It can grow up to 30 feet tall in completely frost-free zones like 10 through 12. If protected, the hibiscus will persevere in zones 8 and 9 as well. In other zones the shrub grows as an annual or a houseplant.
Hardiness zones: 10 through 12
California Lilac
In the spring this shrub produces clusters of blue or white blossoms that give off a sweet aroma. The difference between the California lilac and other lilacs is that shrubs of this genus are typically evergreen, and they range in height from 1 to 30 feet. Most importantly, perhaps, the California lilac can tolerate hot, dry summers.
Hardiness zones: perennial in zones 7 or higher
Flowering Quince
Flowering quince got its nickname "fire bush" because of its red or orange flowers and new foliage that has a reddish hue. This bush blooms in early spring with sizeable 1 ½ to 2½ -inch flowers that also come in white, pink, or variegated versions. Flowering quince can reach between 3 and 10 feet tall and sometimes produces small fruit. It's not the same genus as the quince fruit tree, though.
Hardiness zones: 5 through 10
Lantana
In USDA zones 8 through 11 lantana produces pink and yellow bunches of small flowers for a majority of the year. In cooler zones, however, it's usually grown as an annual or a container plant. Lantana ranges in height from 2 to 6 feet.
Hardiness zones: 8 through 11