4 Easy Tips to Make a Small Bedroom Look and Feel Bigger
Posted by Concierge Van Wig & Associates on Sunday, February 20, 2022 at 12:59 PM
By Concierge Van Wig & Associates / February 20, 2022
Comment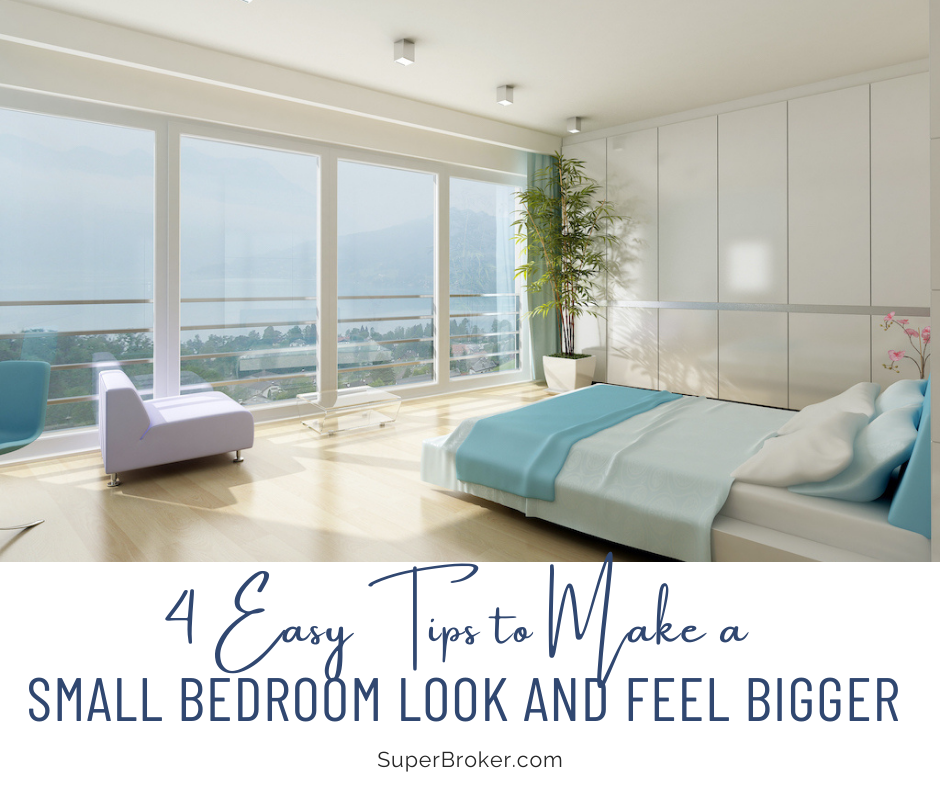 When it comes to bedrooms there are three things that are probably near the top of most people's Wish Lists: comfort, beauty, and space. But if your room is on the smaller side, you may be resigned to the possibility that two out of three isn't bad. Think again, though. You don't always need more square footage to get the look and feel of more space. Consider these four easy tips to help make your small boudoir look and feel larger.
Reposition Your Bed
Oftentimes, beds are positioned smack dab against the center wall of a room, with bedside tables or dressers on either side—dividing the room in half. If your bedroom is configured this way, reconsider its arrangement.
Situating your bed cattycornered against a corner wall can create more room for foot traffic. You could reposition dressers or nightstands against the walls on each side of the bed to further maximize use of your space.
Use Free Wall Space
Be sure to make use of empty spaces on your walls to perhaps add a hanging desk, floating shelves, or built-ins for storage. The more items that are off of your floor, the more visual and walkable floor space you create—making your room look and feel larger.
Play with Mirrors
Mirrors reflect light, and when strategically placed they can visually enlarge your space. If your closet has sliding doors, think about installing doors that are mirrored. Not only will you brighten your space, you'll get the added benefit of being able to check yourself out head-to-toe before starting your day. Another option to enhance your room's luminosity is to incorporate dressers or a wardrobe that have mirrored panels.
Paint Using Light Colors
Light colors can brighten your room and make the space appear bigger, since lighter hues reflect natural light. Darker colors tend to absorb light and constrict visual space, and can be better suited for making larger rooms feel cozier.
Consider painting with light greys, beiges, greige (a mix of grey and beige), and other pigments that are on the lighter portions of the color wheel.