4 Areas to Check Before a Buyer Hires an Inspector
Posted by Concierge Van Wig & Associates on Tuesday, January 25, 2022 at 8:06 PM
By Concierge Van Wig & Associates / January 25, 2022
Comment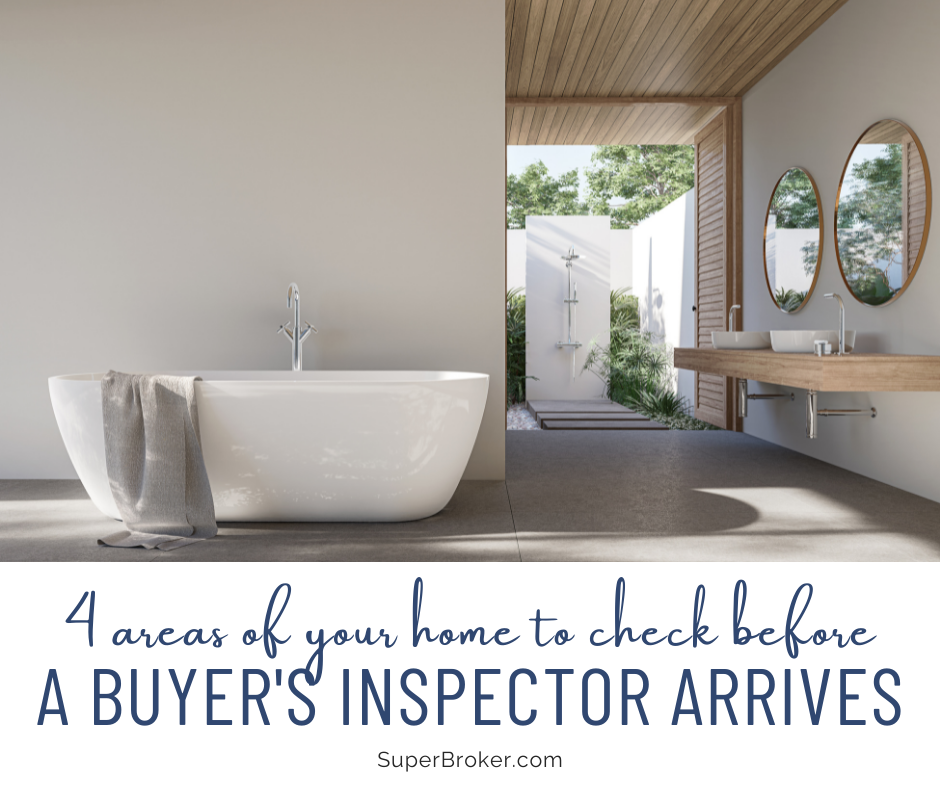 If you're planning to put your house on the market and you want to be proactive about addressing potential maintenance issues ahead of a home inspection ordered by a prospective buyer, consider checking these areas around your residence.
4 Areas to Check Before a Buyer Hires an Inspector
Check out these four areas before your buyer hires a home inspector – you may save yourself a lot of time and money:
Interior rooms
The kitchen
Bathrooms
Miscellaneous fixtures
Here's a closer look at each.
Interior Rooms
Your floors, walls, and ceilings should appear straight and level, and your flooring should be in good condition.
There should be no significant cracks in any ceilings or walls.
Check your windows to verify that they are free of broken glass, decay, and that the sashes aren't painted shut. Windows and exterior doors should function with ease, properly latch, and have sufficient weather-stripping.
Lights, switches, and electrical outlets should function properly, and there should be a sufficient amount of three-pronged electrical outlets in each room.
The Kitchen
Your kitchen should have a functional exhaust fan that vents to the outside of your home.
You should have GFCI (Ground Fault Circuit Interrupter) electrical outlet protection for all outlets that are within six feet of sinks.
Verify that there are no leaks in the pipes beneath your sink, and that the cabinet and flooring beneath the pipes are free from decay.
Your sink should have adequate water pressure, and the garbage disposal should operate properly.
Built-in appliances should be in good working order, and all cabinets should be in good condition.
Bathrooms
If your bathrooms have exhaust fans they should be functional, and should not vent into an attic space.
Verify that you have sufficient water pressure from faucets and fixtures, and that sinks, showers, and tubs drain properly.
Make sure that there are no leaks in the pipes beneath your sinks, and that the cabinets and flooring beneath the pipes are free of decay.
Be sure that tiles in showers and around tubs are intact, and that caulking inside and around those areas is in good condition.
Miscellaneous Fixtures
Verify that your smoke and carbon monoxide detectors are in good working order.
Make sure that your stairway treads and risers are in good condition, and that handrails are present where they're needed.
Be sure that your automatic garage door opener works properly, and that the garage door stops when an obstacle is in its path.
Are You Buying or Selling a Home in Lakewood?
If you're not already living in Lakewood, or if you are but you're looking for a new home, we're here to help. Call us right now at 562-882-1581 or start browsing our Lakewood real estate listings to find your dream home today!
You can also browse: