3 Tips to Organize Your Home Before You Sell It
Posted by Allison Van Wig on Saturday, July 11, 2020 at 10:41 AM
By Allison Van Wig / July 11, 2020
Comment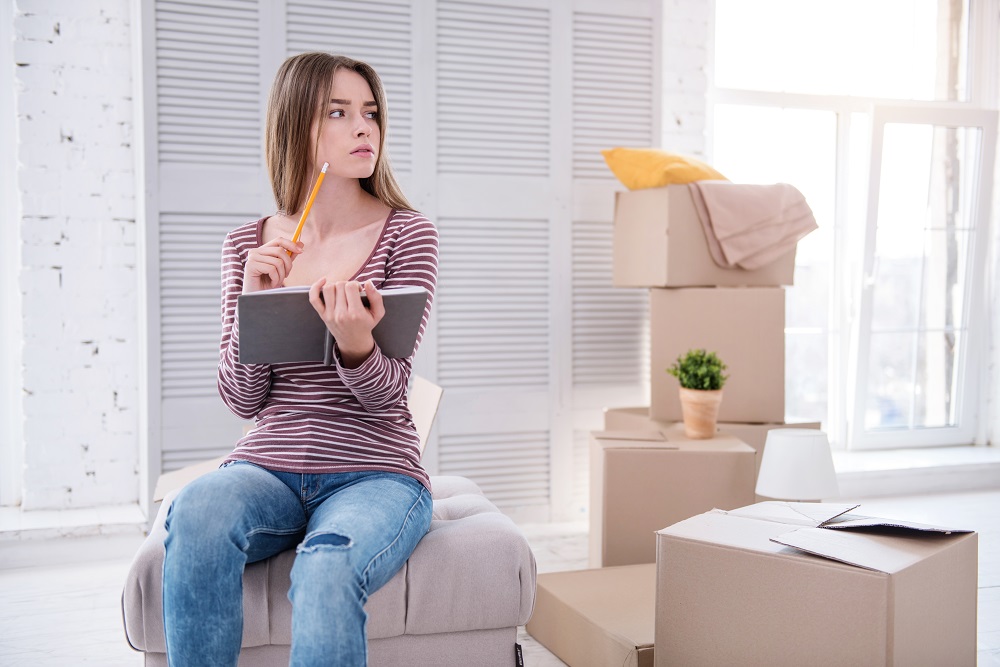 Cluttered homes are tough to sell - but the real kicker is that sometimes a home appears cluttered when it really isn't. In order to make your home more marketable (and to help prospective buyers fall in love with all its best features), you need to organize everything before you put it on the market.
So where do you start?
Use these three tips to organize your home before you sell it.
3 Tips to Organize Your Home Before You Sell It
Selling your home quickly and at the right price depends on several factors, and one of them is how "livable" it looks. Prospective buyers want to see that all their belongings will fit (and have a proper place) in your home, and you can show them that by adopting a few organization tips that the pros use, such as:
Allowing room for growth
Getting rid of things you feel you have to keep
Skipping plastic storage bins in favor of better solutions
Here's a closer look at each.
Organizing Tip #1: Allowing room for growth
It's wonderful if everything has a place in your home, but is there any room left for more "stuff"? Take a look at your closet, your shoe rack and the space you use for storing holiday decorations. If they're all stuffed to the brim, there's no more space left if you pick up a new outfit, a pair of shoes or a blow-up lawn decoration for your favorite holiday. Buyers don't want to see that everything is packed into a space because they'll almost certainly believe they have more "stuff" than you do - and they'll wonder how they'll be able to squeeze it all in.
You have to allow room for growth, but it doesn't have to be real room. What we mean by that is that it's okay to take a few things out of your home storage and put them in rented storage while your house is on the market. In fact, you should remove most of the things that make your home appear cluttered or as if it's filled to the brim with your belongings.
Organizing Tip #2: Getting rid of things you feel you have to keep
Everyone has at least one item that they look at and think, "I don't want that, but it was so expensive," or "I really hate this thing, but I got it from someone who was special to me." Don't let an item's cost - or the guilt you think you'll associate with getting rid of it - dictate what you keep in your home, especially if you're organizing things so you can sell the house.
Organizing Tip #3: Skipping plastic storage bins in favor of better solutions
Plastic storage bins have a place in your home, but that place isn't where others can see them. They're great for things like holiday decorations in the attic, off-season clothes stashed under your bed or even somewhere in your garage (preferably in a cabinet).
Why?
Because typically when people buy them, they're not actually organizing things. Instead, they're stashing things away that could be repurposed, donated or thrown out. Essentially, it's just moving your clutter from one place to another.
You're better off finding better "homes" for all the things you want to keep in a plastic storage bin (except, of course, things like holiday decorations and off-season clothing).
Are You Buying or Selling a Home in Lakewood?
If you're not already living in Lakewood, or if you are but you're looking for a new home, we're here to help. Call us right now at 562-882-1581 or start browsing our Lakewood real estate listings to find your dream home today!
You can also browse: