3 Things You Should Never Do When You Buy a Home in Lakewood
Posted by Allison Van Wig on Tuesday, December 8, 2020 at 3:34 PM
By Allison Van Wig / December 8, 2020
Comment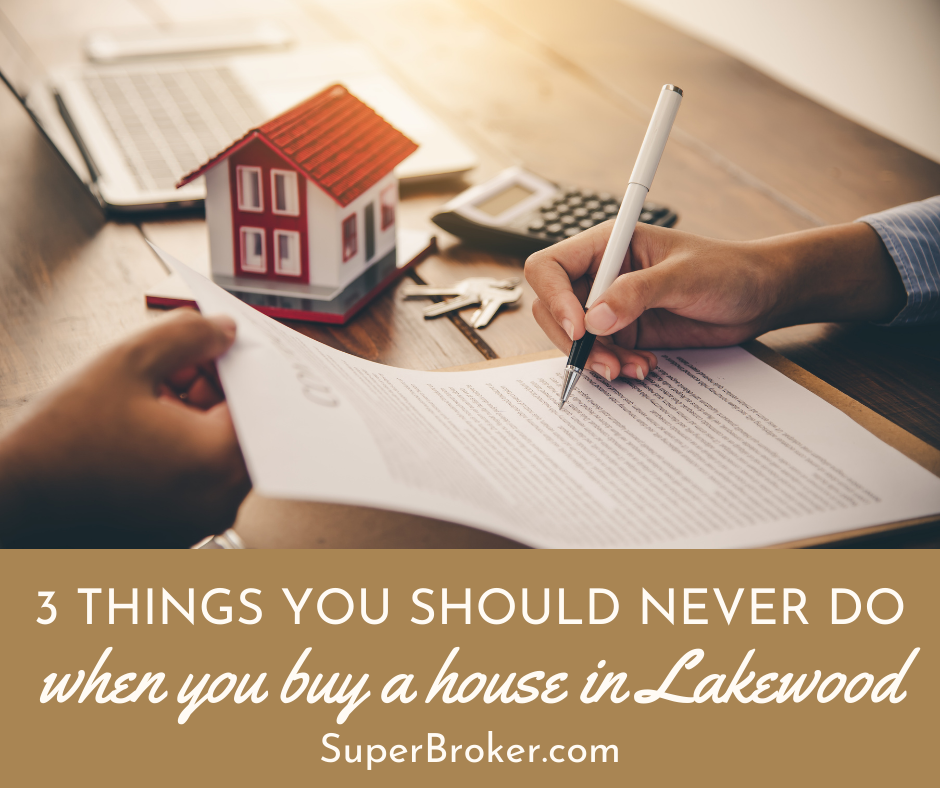 If you're like most people, you could always use a little bit of home-buying advice - so check out these three things you should never (ever!) do when you're buying a house in Lakewood (or anywhere else, for that matter).
3 Things You Should Never Do When You Buy a Home in Lakewood
Whether you're buying your first home or your tenth, here are three things you should never do:
House-hunt without a buyer's agent to represent you
Talk to only one mortgage lender
Wait for the "perfect" house to fall into your lap
Here's a closer look at each.
#1. Don't House-Hunt Without a Real Estate Agent
When you buy a house, it pays to have a real estate agent by your side. Literally! People who are unrepresented miss out on working with a skilled negotiator when it's time to seal the deal. But that aside, why wouldn't you work with a buyer's agent? The seller is the one who pays the real estate agent's commision, and it doesn't cost you a dime to work with someone who puts your best interests first.
#2. Talk to Multiple Mortgage Lenders
You definitely need to meet with more than one potential mortgage lender before you commit to one. Different lenders have different mortgage products - and you should meet with at least three professionals before making a final decision. You can get quotes from lenders and share them with other lenders, too, to see who's willing to make the best possible deal with you.
#3. Don't Wait for the "Perfect" House to Fall Into Your Lap
There's no such thing as the perfect home - we know because we're in and out of houses with clients all day, every day. There are homes that are pretty close to perfect, though - and they're easy to find if you let your real estate agent know what you're looking for. The bottom line is that if there's just one, small thing about a home that's putting you off, you should ask yourself if you can fix it, you can ask the seller to fix it, or you can live with it - it's heartbreaking to see people come back to a house they almost made an offer on and discover that someone else has already swooped in and purchased it.
Are You Buying or Selling a Home in Lakewood?
If you're not already living in Lakewood, or if you are but you're looking for a new home, we're here to help. Call us right now at 562-882-1581 or start browsing our Lakewood real estate listings to find your dream home today!
You can also browse: