3 Staging Secrets You Should Know Before You List Your Home
Posted by Allison Van Wig on Wednesday, June 29, 2022 at 7:00 AM
By Allison Van Wig / June 29, 2022
Comment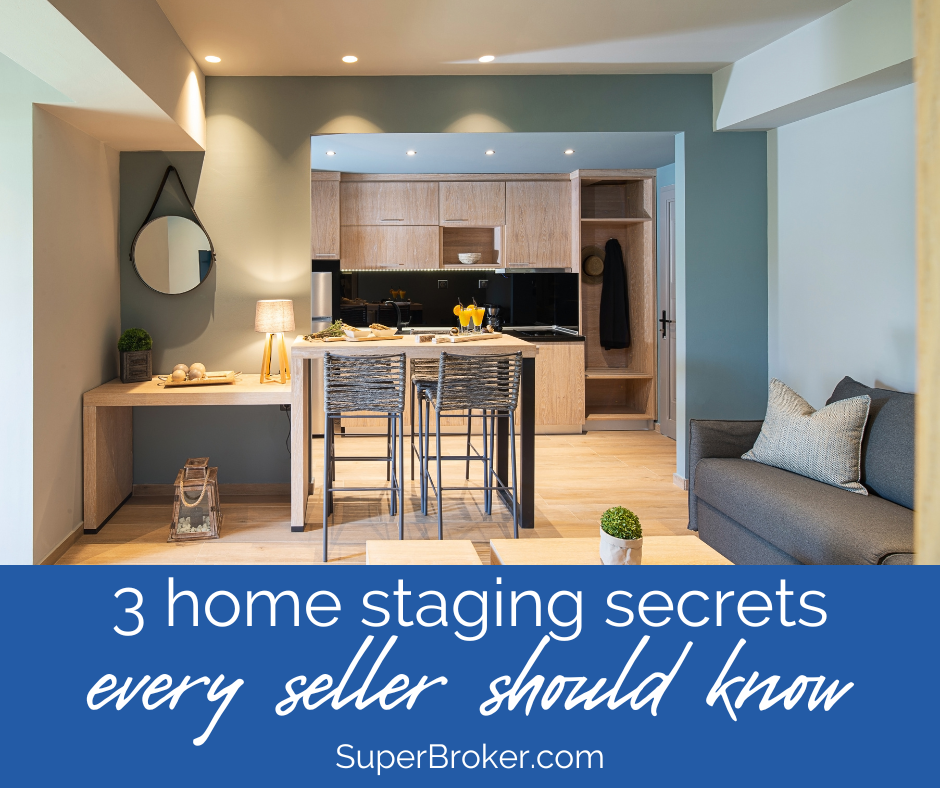 If you're selling a home in Lakewood or Long Beach, your real estate agent will most likely talk to you about staging; that's the art of arranging your space so it's appealing to the widest possible range of buyers. But do you know these three staging secrets?
3 Staging Secrets You Should Know Before You List Your Home
Check out the three home staging secrets every seller should know:
Never leave a room empty
Use the "Rule of Three"
Highlight focal points in every room
Here's a closer look at each.
Home Staging Secret #1: Never Leave a Room Empty
An empty room looks, well, empty. And that doesn't do anything to sell your home. If you have an unused room, stage it as a home office, reading nook or play area. That way, potential buyers can visualize how they would use the space.
Home Staging Secret #2: Use the "Rule of Three"
When staging a room, think in terms of the "Rule of Three." That is, everything in the room should be arranged in groups of three. So, for example, if you're staging a dining room table, put three place settings on it. Or, if you're staging a coffee table, arrange three books on top. The "Rule of Three" creates a sense of balance and harmony in a space.
Related: 3 signs you should lower your asking price
Home Staging Secret #3: Highlight Focal Points in Every Room
Every room has one or more focal points. And when you're staging a room, it's important to highlight those focal points. In a living room, the focal point might be the fireplace. In a bedroom, it might be the bed. And in a home office, it might be the desk. Whatever the focal point is, make sure it's clean and clutter-free.
What About Colors in Home Staging?
You should generally stage your home in neutral colors, but adding a few pops of color here and there is a good idea. You can choose bright or colorful rugs, throw pillows, and other accents if you feel your space is too drab.
Related: 3 big mistakes many first-time sellers make
What About Lighting?
Lighting is important in home staging. You want to make sure your rooms are bright and airy. So open the curtains and turn on all the lights before potential buyers come to see your home.
Are You Buying or Selling a Home in Lakewood?
If you're not already living in Lakewood, or if you are but you're looking for a new home, we're here to help. Call us right now at 562-882-1581 or start browsing our Lakewood real estate listings to find your dream home today!
You can also browse:
Long Beach real estate listings
Bellflower real estate listings
Signal Hill real estate listings