3 Simple Ways to Give Your Home Office a Style Boost to Sell Your Home
Posted by Concierge Van Wig & Associates on Monday, March 14, 2022 at 8:00 AM
By Concierge Van Wig & Associates / March 14, 2022
Comment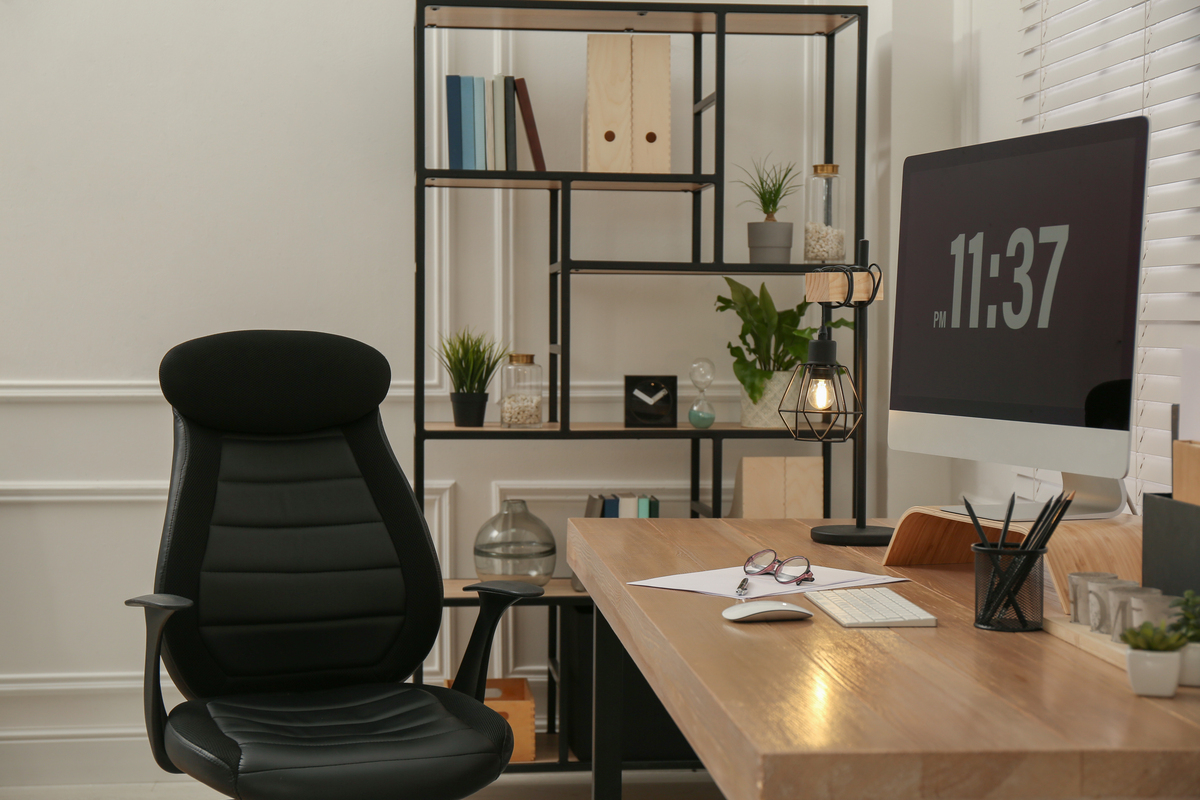 When you are selling a home in Lakewood or Long Beach, your real estate agent will most likely talk to you about home staging. Home staging is the art of making your home appealing to a wide array of buyers. One of the most important rooms in your home to stage is actually the home office; with more people working from home than ever before, home offices are among the most important spaces when it comes to selling a home. So what can you do to stage this workspace? This guide explains.
3 Simple Ways to Give Your Home Office a Style Boost to Sell Your Home
Check out these three easy ways to give your Home Office a style boost when you are staging your home for sale:
Add fresh seating
Put in some texture
Introduce plants
Here's a closer look at each.
Home Office Staging Tip #1: Add Fresh Seating
Your office space could benefit from comfortable seating. That may mean you need to upgrade the chair behind your desk (especially if it's a bit dated). It may also mean adding guest seating; two comfortable chairs and a small table will serve you well when you're staging your home office.
Although buyers know your furniture will go with you when you move, what you're really selling when you sell a home is more than just four walls and a roof – it's an idea. You want buyers to understand that your home office can be a comfortable, easy place to work from, and that they'll enjoy it when they move in.
Related: All about mortgage recasting
Home Office Staging Tip #2: Put in Some Texture
Adding texture to an office space may mean simply putting in a plush rug. It could also mean using textured art on the walls, adding a cozy throw over the back of your desk chair, or adding other accents (such as woven baskets) to create visual appeal. The reason adding texture is so important is that it makes your space feel more comfortable, and that's exactly what you need to do when you want buyers to make an offer.
Related: Two easy ways to make better use of small spaces

Home Office Staging Tip #3: Introduce Plants
Every space can benefit from living plants. Consider adding one or two plants to your office space to make it feel more alive. The best plants are those that can thrive in low light with very little water; that way you're not adding more work to your already-busy schedule. some of the best office plants that double as great air purifiers include peace lilies, mother-in-law's tongue and snake plant.
Are You Buying or Selling a Home in Lakewood?
If you're not already living in Lakewood, or if you are but you're looking for a new home, we're here to help. Call us right now at 562-882-1581 or start browsing our Lakewood real estate listings to find your dream home today!
You can also browse:
Long Beach real estate listings
Bellflower real estate listings