3 Simple Steps to a Decluttered Kitchen
Posted by Allison Van Wig on Saturday, September 11, 2021 at 10:00 AM
By Allison Van Wig / September 11, 2021
Comment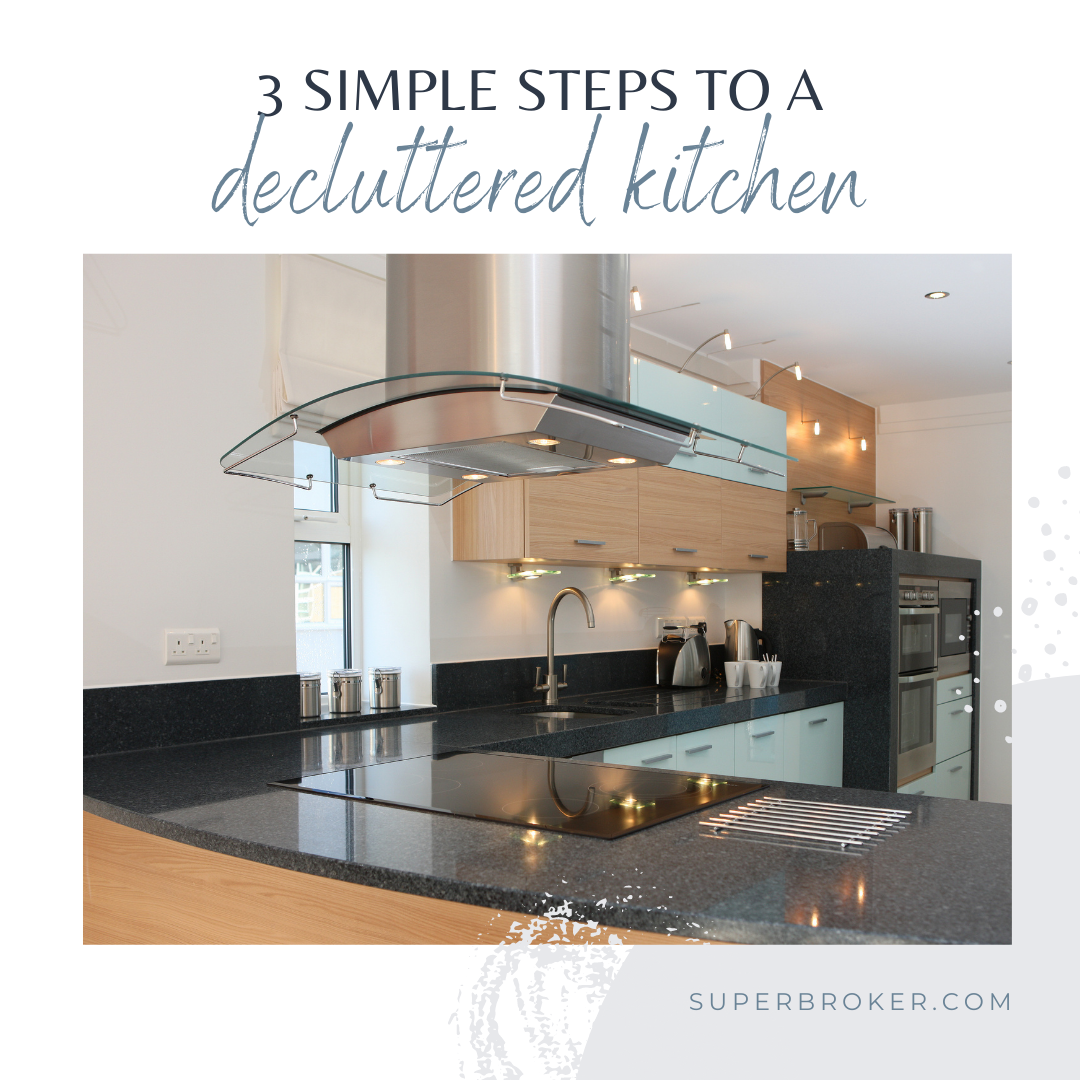 If you're selling your home in Lakewood or Long Beach, your real estate agent will most likely talk to you about decluttering and staging – two very important steps in selling quickly (and for top dollar). Decluttering is particularly important because you need to show prospective buyers that your home has plenty of room for all their belongings. But how do you declutter your kitchen? This guide outlines three simple steps to a decluttered kitchen.
3 Simple Steps to a Decluttered Kitchen
First things first: If you're like most people, keeping the kitchen clean is a daily struggle. We get it – it's like that for us, too. These tips can minimize that daily struggle and help you keep your kitchen as clean and decluttered as possible while you still live in the home. The bottom line is that buyers can (and almost certainly will) look inside your pantry, cupboards and drawers. They want to see whether there's enough storage space for their pans, food, plates and serveware, and other kitchen items.
Here are three simple steps you can follow to declutter your entire kitchen (and keep it that way):
Throw out expired items
Clear the counters
Fill up a box for donations
Here's a closer look at each.
Step #1 to a Decluttered Kitchen: Throw Out Expired Items
Go through your pantry, cabinets and refrigerator – you're on the prowl for expired items. You don't need to keep them around, and you certainly don't need to lug them to your new home, so get rid of everything you won't be putting on the table. Likewise, if you have items you'll never eat (we're looking at you, canned pumpkin pie filling from last Thanksgiving) but that aren't expired, consider donating them to a food bank.
Step #2 to a Decluttered Kitchen: Clear the Counters
Take everything off your kitchen counters that isn't too big to move (like your microwave). Find a place for each item in your cabinets – or, if you don't use the item, put it in a box to donate. By the time your REALTOR® sends someone to photograph your home, everything should be off your countertops except perhaps a fruit basket or recipe holder – and those are used primarily for staging purposes.
Related: 3 curb appeal hacks you can put into action right now
Step #3 to a Decluttered Kitchen: Fill Up a Box for Donations
Go through your cabinets and drawers. Remove everything you haven't used in the past six months; if you haven't used something but keep meaning to, be realistic with yourself and decide whether it's something you really need to keep. (Bonus: The more you get rid of now, the less you have to move to your new home.)
Donate all the items that still have some life left in them. Other items belong in the trash. Be ruthless! If you're hanging on to a serving dish that you've never used, a mixer when you don't bake, or anything else, it's time to find those items new homes.
Are You Buying or Selling a Home in Lakewood?
If you're not already living in Lakewood, or if you are but you're looking for a new home, we're here to help. Call us right now at 562-882-1581 or start browsing our Lakewood real estate listings to find your dream home today!
You can also browse:
Long Beach real estate listings
Bellflower real estate listings
Signal Hill real estate listings