3 Showing Secrets That Can Help You Sell Your House FAST
Posted by Allison Van Wig on Thursday, September 17, 2020 at 8:14 PM
By Allison Van Wig / September 17, 2020
Comment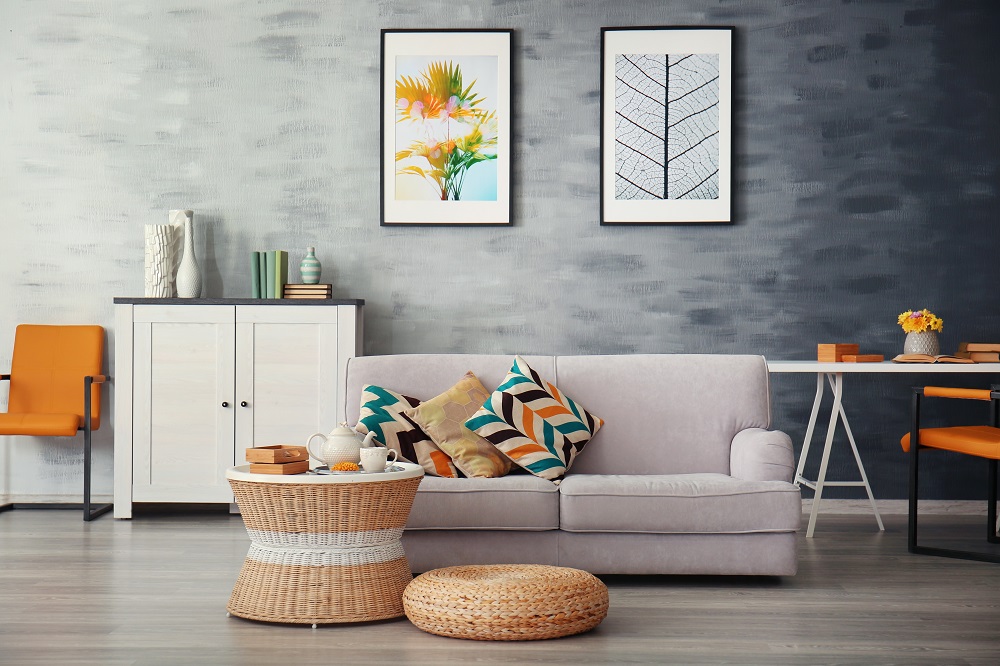 Selling your home can be exciting - but it can be a lot of work, too. Check out these three showing secrets from the pros to make sure you're getting buyers excited about putting in an offer.
3 Showing Secrets That Can Help You Sell Your House FAST
Before you do anything, you need to work with a REALTOR(R) who understands what it takes to sell a home in your neighborhood. Believe it or not, every neighborhood is different - even within Lakewood and Long Beach - and it pays to work with an agent who understands the nuances of every street in each city. Your agent will talk to you about cleaning and staging your home properly - and she'll most likely talk to you about these three showing secrets, too:
Remove clutter and excess furniture
Make sure your curb appeal is on-point
Pay close attention to the make-or-break rooms
Here's a closer look at each.
Showing Tip #1: Remove Clutter and Excess Furniture
When you're showing your home, you're not just selling a house. You're selling a lifestyle, and it has to be a lifestyle that buyers know they'll enjoy. That means they want to see that there's ample room to move around your space, even if it's cozy, and that it's easy to clean and maintain.
The best way to show buyers those things is to remove clutter and clear away furniture that obstructs walking paths or makes a space feel cramped. All clutter needs to go, whether it's in your cabinets, on your counters or in your closets; for many people, this means renting a storage unit or taking boxes to a friend or family member's home while the house is on the market. And when it comes to furnishings, it's important to leave room to walk and provide clear visual lines between rooms. If you have a recliner in your living room that doesn't quite match your sofa (or one that's seen better days), now's a good time to move that to storage, too.
Showing Tip #2: Make Sure Your Curb Appeal is On-Point
Buyers start forming an impression about your home long before the set foot inside your front door. In fact, as soon as they pick it out from the street, they're taking stock of how it stacks up against other houses they've seen - and even other houses in the neighborhood. For that reason, it's incredibly important that you make a great impression with fabulous curb appeal.
You can boost your home's curb appeal by doing simple things like:
Power-washing your driveway and sidewalks
Trimming and edging the grass
Putting down fresh mulch in your landscaping
Adding potted plants and patio furniture to your porch
Getting a new mailbox
Investing in new house numbers
Showing Tip #3: Pay Close Attention to the Make-or-Break Rooms
Talk to your real estate agent about which rooms are most important to stage. For many buyers, the kitchen and owner's suite (including the bathroom) are deal-makers or deal-breakers - but that's not always the case.
Regardless of where your agent tells you to put the most focus, it's important that you declutter, clean and stage the entire home. That way, prospective buyers can see that you've gone out of your way to care for the whole house - and that makes a favorable impression, even if there are a handful of things they don't like about your home.
Are You Buying or Selling a Home in Lakewood?
If you're not already living in Lakewood, or if you are but you're looking for a new home, we're here to help. Call us right now at 562-882-1581 or start browsing our Lakewood real estate listings to find your dream home today!
You can also browse: