3 Reasons You Should Never Power-Wash Your Home
Posted by Allison Van Wig on Wednesday, January 8, 2020 at 2:43 PM
By Allison Van Wig / January 8, 2020
Comment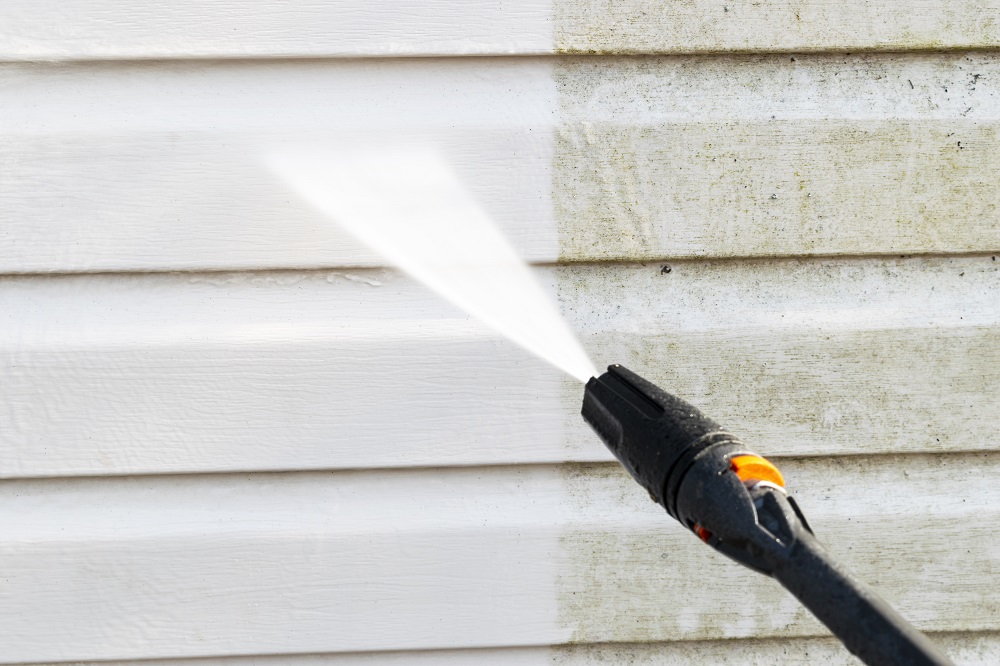 If you're selling your home in Lakewood or Long Beach, you might think that you should power-wash it to make it look clean, bright and new to potential buyers.
But that could be a big mistake.
Here's why.
3 Reasons You Shouldn't Power-Wash Your Home
A lot of people power-wash their homes, so if you've done it before, you aren't alone. However, it's probably not the best idea. Here are three reasons not to pressure wash your home:
1. You could get water in the walls.
2. You could blast away parts of your home's exterior.
3. You could damage electrical panels, meters and windows.
Water in the Walls After Pressure-Washing
Pressure washers are extremely powerful, and it's entirely possible that you could shoot water beneath your siding. If that happens, water can get into your wall cavities, soak the insulation, short out your wiring, or cause myriad other problems.
And once water gets into your walls, it's incredibly tough to get it out.
Blasting Away Your Home's Exterior
A pressure washer can blast away mortar between bricks, gouge wood and cause all kinds of damage that's expensive to repair. Some pressure washers can put out more than 3,000 psi – and that can even go through concrete, if it's close enough.
Damaging Electrical Panels, Meters and Windows
You won't spray electrical panels, meters or windows on purpose – but you could, and that could permanently damage them. In fact, it can even force water inside the cracks and crevices around these important add-ons.
Do You Need to Talk to a Lakewood Expert About Selling Your Home?
Let's start with a complimentary home valuation. We can come to your house and tell you exactly how much it's worth on today's market – and that can be a great starting point in your decision-making process.
Call us at 562-882-1581 to find out how we'll help you sell your home quickly and for top dollar.